(3) 35" BFG A/T Tires
315/75/16
About 50% tread left, some better than others. Tires are less than a year old, but wore down fast because of trailer towing. Good for a spare!
$50 Each!
Located in Simsbury, CT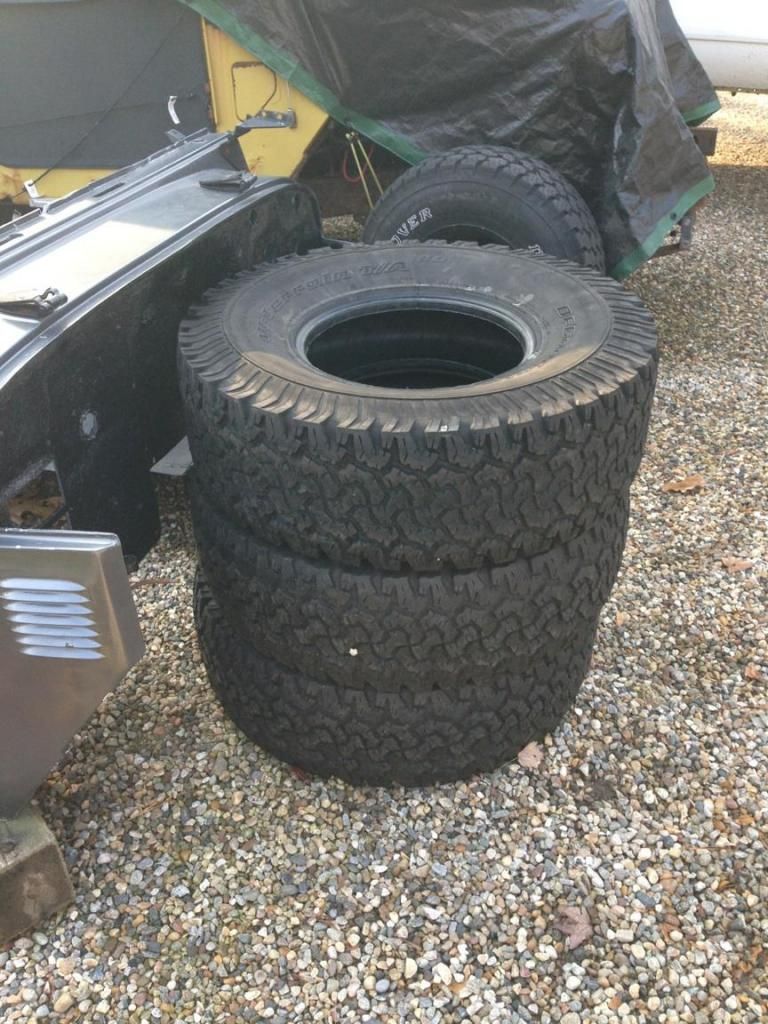 __________________
2012 JK Rubicon, Crush

Past Jeeps: 1992 YJ, 2004 Rubicon
Tags: 35, 35, tires, tire, bfg, at
Listed on: 12-26-2013, 07:14 PM
Listing #18864825
Viewed: time(s)
State: CT
City: Simsbury
Zip Code: 06070
Model: Multiple

Payment: Cash Only
Shipping: Local Pick-up
share a link to this item

share a link all items by RyanE5

Share this item on other forums

Embed on eBay!