Quote:
Originally Posted by
ssyj94
I got both my front driveshaft shortened and lengthed the rear shaft this weekend. My rear shaft is a 1350cv out of a 90's dodge 2500 I cut it down to about 25" running length.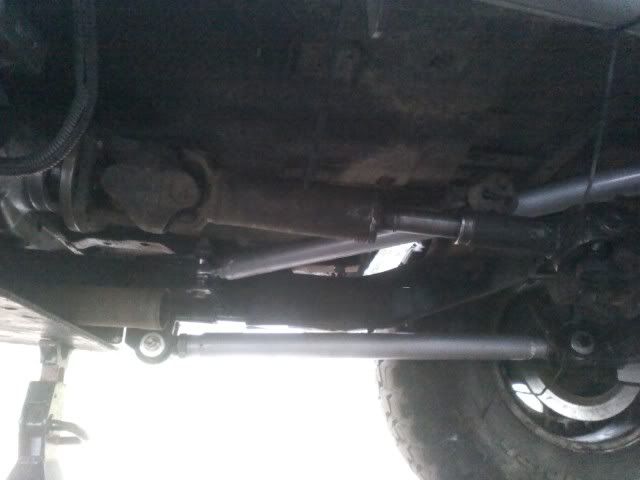 I also threw the stock tank in the back of the jeep with a couple ratchet straps for now. Just have to extend the fuel pump wiring and it'll run again
.
The brakes are almost done and I've got a couple ideas for the exhaust. I changed springs on my coilovers to 170/250 and it looks to work alot better.
I was curious what you ended up doing with your exhaust? I see you had a couple idea's but never posted anything?
Do you get exhaust smell in the Jeep?
__________________
91 Jeep YJ Linked, Stretched, C/O's, Atlas, 39" Krawlers, ton's 60/14 bolt, ARB'S, GenRight's poster child!

[url]www.InlandJeepFreeks.com[/url]

My Build:

[url]www.jeepforum.com/forum/f12/another-yj-build-genright-style-1326607/[/url]