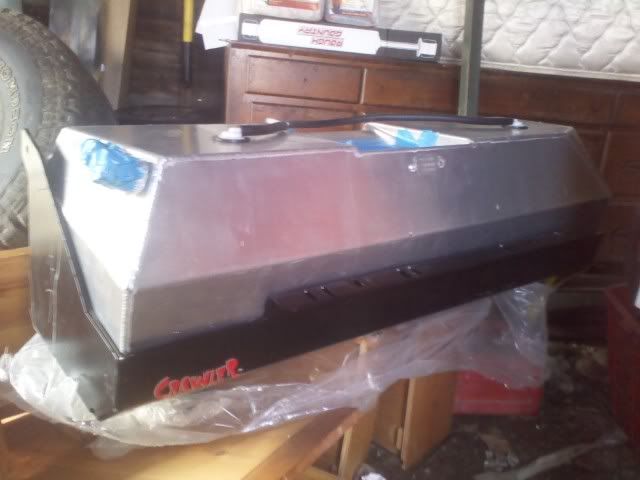 Picked up a comp tank off pirate for a good price and found a few issues when I went to install it.
First the tank hangs 6" below the frame a good inch more than my stock tank.. so much for 1" more ground clearance genrite claims. The tank hung as low as the centerline of my rear at ride height. So my solution was to notch the rear crossmember up about 3" and slide the whole tank up to almost touching the tub. The front mounting tabs wouldnt work with my coilover towers so they got cut off and I used shock tabs welded to the bottom of the frame/side of the skid.
The next issue was my sending unit was 3/4" to long for the new tank. So I measured twice cut once and shortened up the pickups and remounted the fuel pump. You also have to mangle up the float.
So much for a simple bolt on but now only it hangs down 3" from the frame and clears my 3.5" stretched 8.8.