Have to have a traction bar? Yes
TSE I hadn't heard the leaf flip idea before. Thanks.
I built my own rear shackle hanger stretch kit. Not really that hard just make a template and tie it both into the rear crossmember and the frame. Mine bolts in 10 places thru the crossmember then is welded to it and the frame. All of the steel I built it with was free + free bushing and sleeves.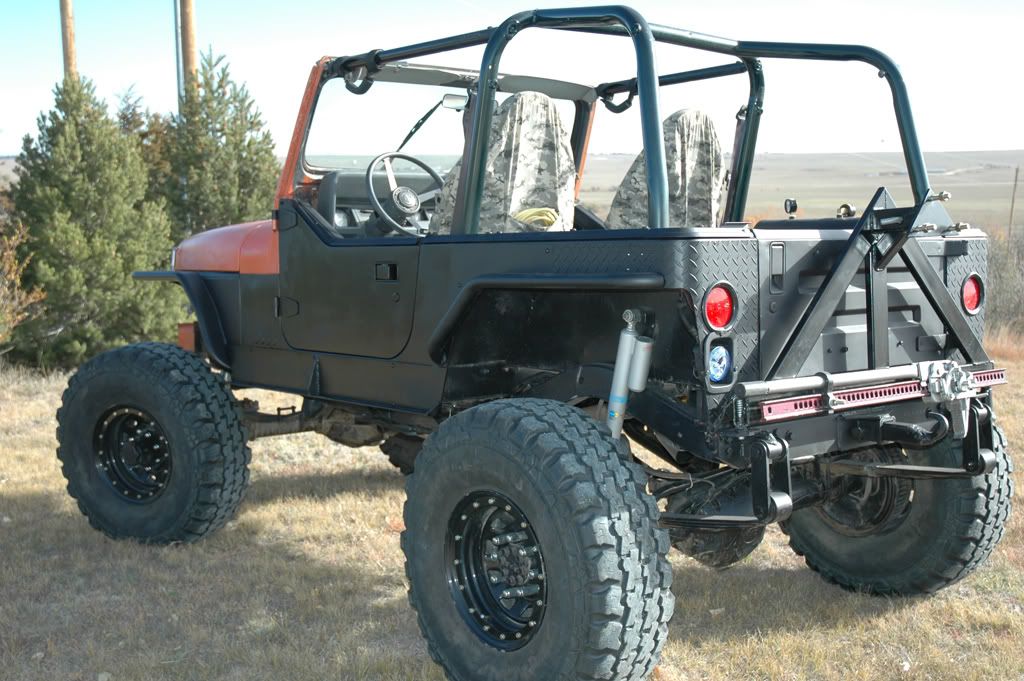 __________________
90 YJ 102 in wb stretch, SOA, dana 60, 14 bolt welded,4.56s, 37in Parnelli jones dirt grips, currie twin stick dana 300, york oba, tractor link traction bar, full custom armor,poison spyder tube fenders, 95Cherokee High Output 4.0
2014 JKU, modified Rubicon Rails, RC stubby with warn 8000m, 2" leveling springs and OME trim spacers, Superchips Flashcal, Spidertrax wheel spacers, rubi shocks, and Lots more mods soon!!!