It will not be a huge problem, depending on your local smog laws and if you can swap on a weber or motorcraft carb.
If you strip it all down it's surprising how little you really need.
If you switch to an HEI distributor, that only takes 1 wire for power and 1 for the tach.
1 wire for the temp sensor
1 wire for the oil pressure gauge.
1 wire for the alternator exciter circuit and 1 wire from there to the battery.
aside from the wires to the lights, starter and to power the fuse block, that's it.
The red wire sticking up in the bottom picture is the manifold heater. After 20+ years it probably does not work anyway.
BEFORE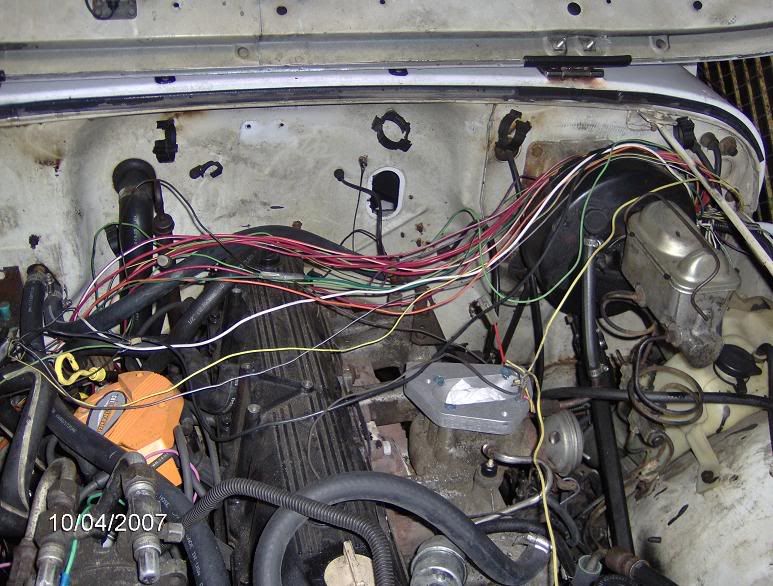 AFTER