Any help would be appreciated....I'd really like to get this on the jeep and in service...
I bought a factory soft top sold for a 91 Renegade with full factory hard doors. I can find NO markings anywhere on the top or frame.
It came with a rather generic instruction/parts pamphlet (really just a few pages of paper stapled together).
On the parts page, there's part #'s for both Chrysler and Bestop.
I need a the brackets that mount between the rollbar and windshield, where the skinny bar fastens.
(this thing)
I called Bestop, and apparently that part number (51962-21 and 51963-21) aren't in their database 20 years later. The lady on the phone said, "Oh, that's a Supertop" and told me that parts would be ~$12.99 with a 4 week delivery time.
I haven't called a Jeep dealer yet with those part numbers (83-505-14 and 83-505-15); gonna do that monday...
That's fine but....is this a Supertop frame?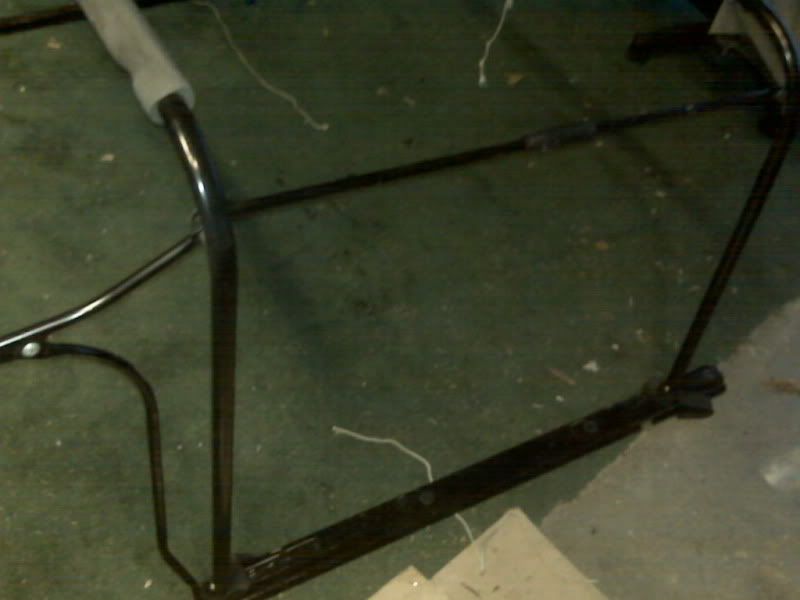 (This is where the top/front door opening would meet)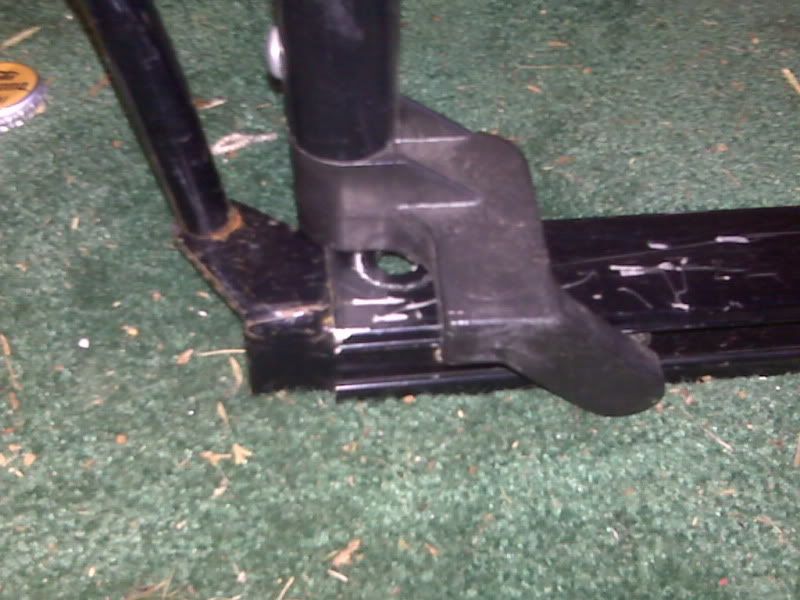 I also need the corner pieces which bolt to the tub and the brackets the bottom of the rear window crossbar slides in to, but I can likely source them at a junkyard.