Where to buy new brake petal to MC plunger c clip?
---
My jeep has been giving me he'll the last couple days trying to get my rear end swap done. While bleeding my brakes yesterday and pumping the brake petal, the petal just dropped to the floor and the brake lights stuck on. I looked under the dash at where the petal hooks to the master cylinder push rod and it was disconnected. I seem to be missing the c clip that holds the petal linkage to the mc push rod. Anyone know where to get a new one?
Here's what I'm talking about.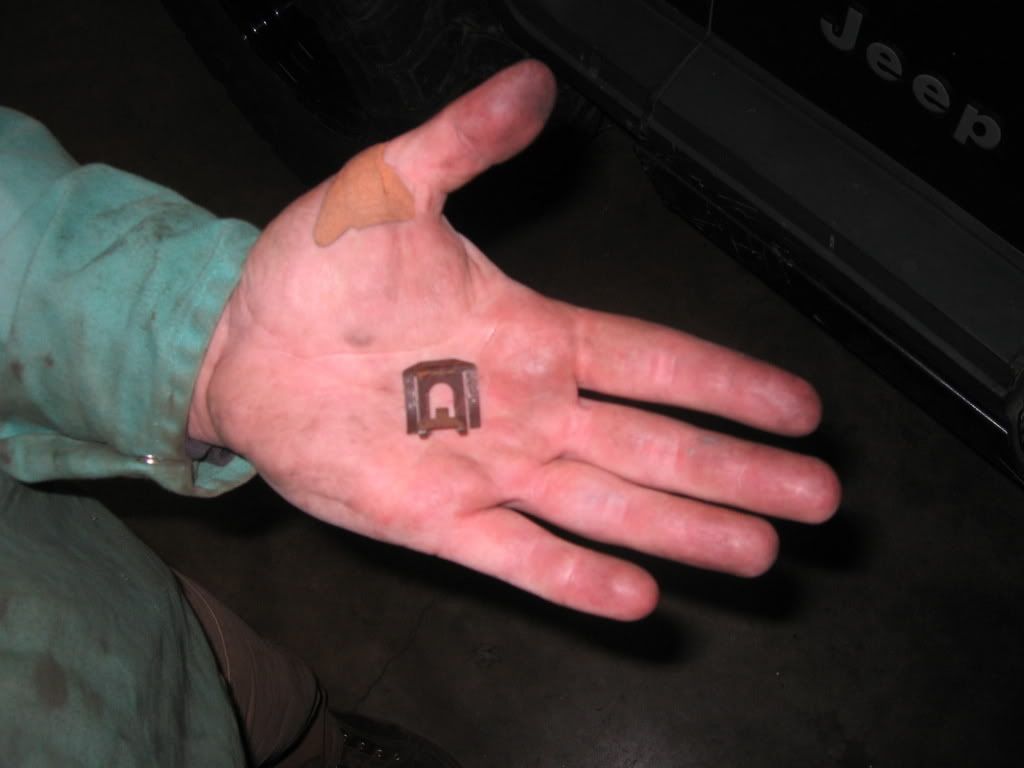 It goes on the end of that stud.
Sent from my iPhone using JeepForum
---
Getting Redemption: 93 YJ Build
http://www.jeepforum.com/forum/f22/yj-redemption-93-wrangler-build-1368262/