Cleaned up the garage so the jeep could have its cave back and topped of the PS fluid due to my insane gearbox leak.. Also FINALLY got around to putting in the grab handles thanks a ton to Dillonjm, who gratefully donated them.
While walking around the jeep I noticed I'm having leaf seperation on my driver front and passenger rear springs. I'm not sure if I should be concerned... Thoughts??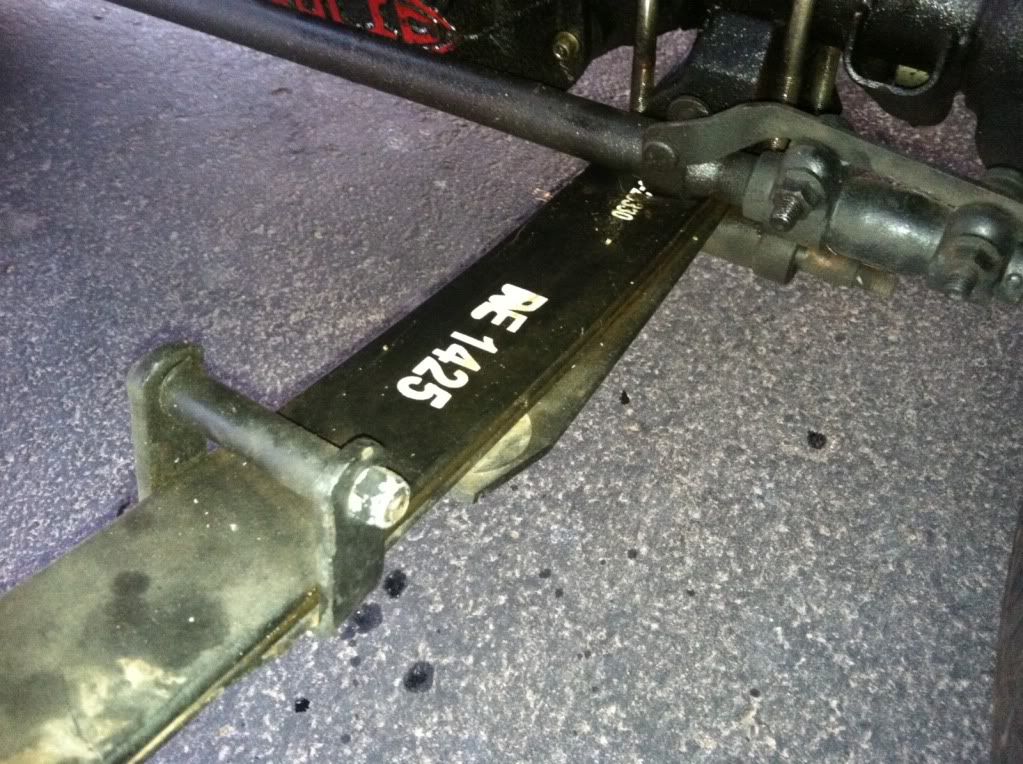 And for shnitz&giggles...