I have lurked around JeepForum for a lil while now and decided I should put up my "build" Thread.
Purchased the jeep in 06' after it was in an accident. Got it running in the summer of 07' then realized at the end of summer that my frame was going to need replaced instead of patching every bit I could.
Doner frame out of an 89 sahara. $200 at the junkyard
Start of the tear down Feb of 07'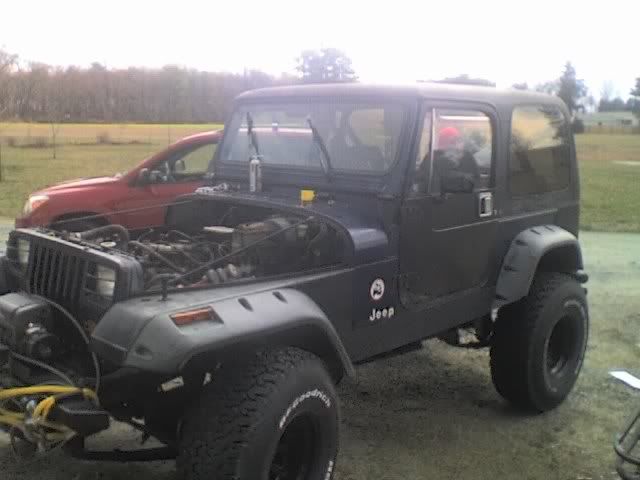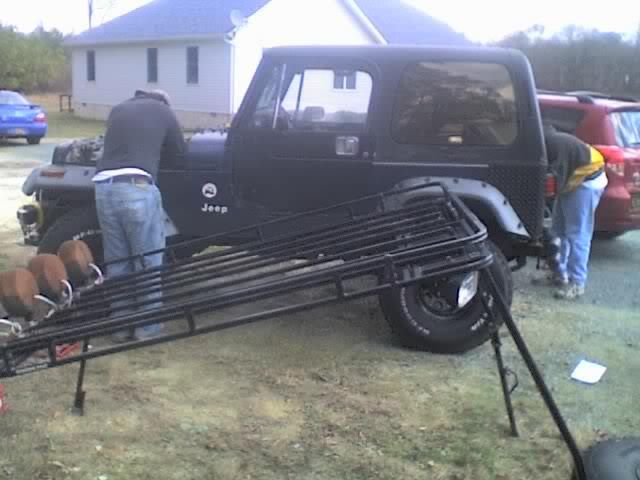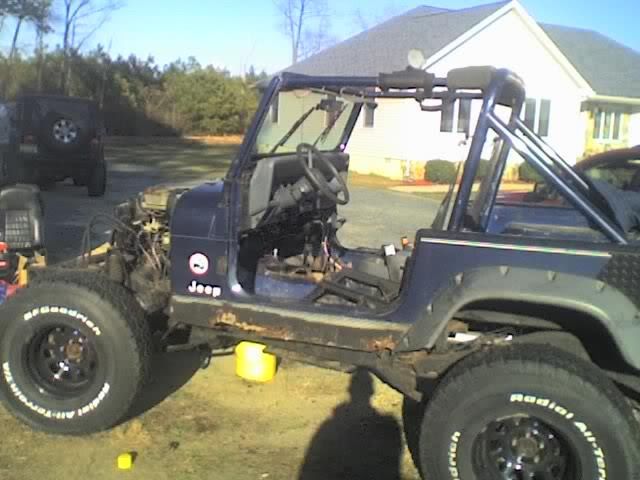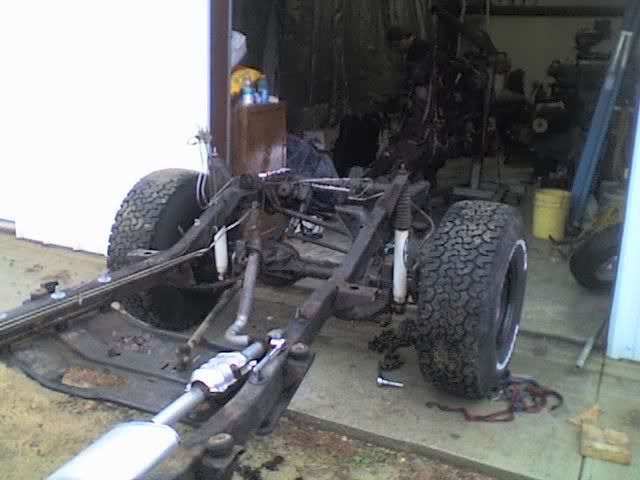 Rebuild started beginning of March 07'
Started to Paint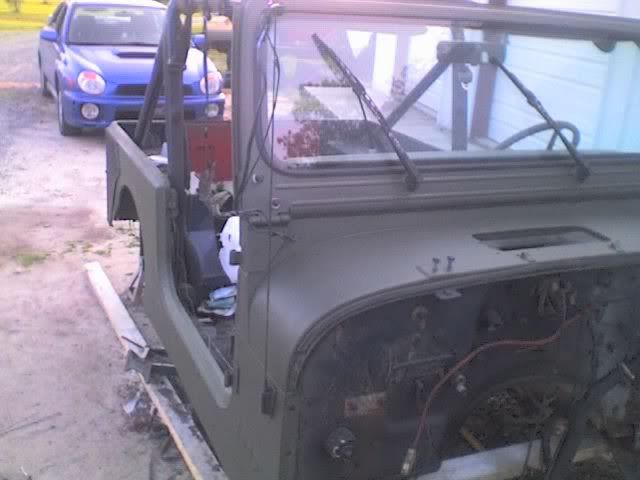 Jeep originally had 37's with 3.07 I steped it down to 35's then eventually down to 33's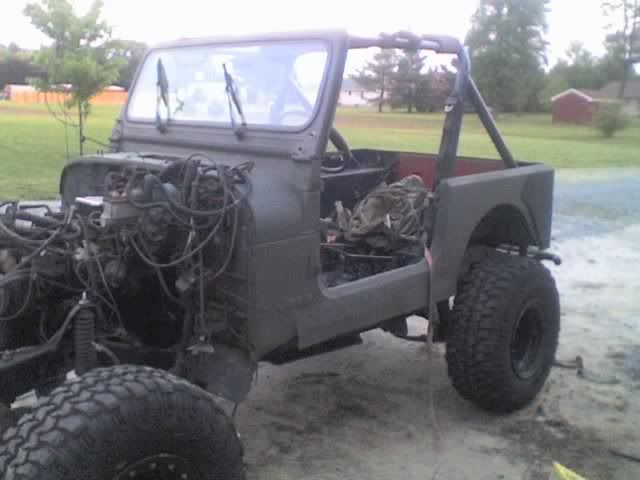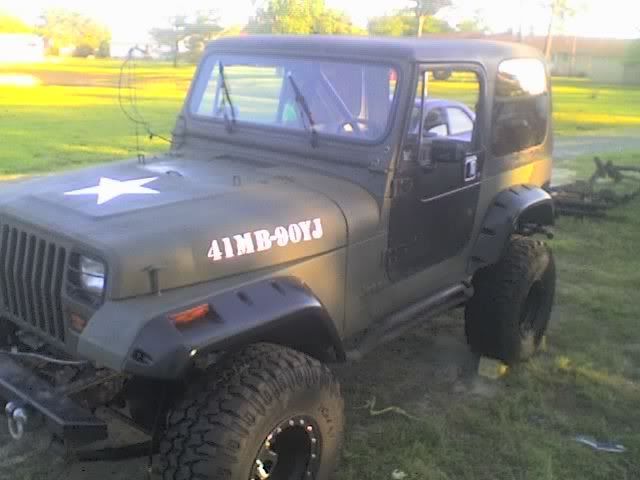 As of a month ago I swapped in a 8.8 lsd and a built hp d30 with cromoly shafts/ Aussie locker and 35" MTRs
As she sits now
I know after doing this every part of my vehicle through and through. My suggestion if you need to replace a frame... FIND A NEW JEEP! lol
__________________
My Build Thread
2010-2012 Pres of: CLICK--->
EASTERN SHORE JEEP ASSOCIATION
<---CLICK Based out of Salisbury, MD
"Help your fellow jeeper out when they are in need because the Jeep gods may look down upon you and reward you for your effort."