Well, this thread is clear as mud. Too many engines, too many combinations/variations. I will add to the original description regarding temp sensors/switches for the 4.2 L carbed engine. this engine actually has 3 temp sensors. Two are located on the driver's side manifold.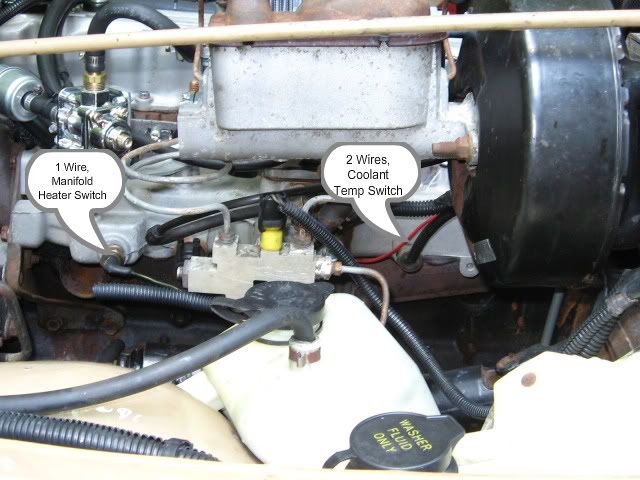 Usually the two wire switch is in the forward location, the single wire switch is in the rear location, but on my engine they are reversed. Doesn't make any difference as they both will measure the coolant temp. The single wire switch is used for the intake manifold heater operation. The two wire switch is used for the operation of the closed loop system with the ECM and in conjunction with the Thermal Electric Switch in the air cleaner.
On the rear of the block next to the valve cover and by the firewall is the third coolant temp sensor which operates the gauge on a 4.2L engine. It has a single purple wire to it as shown here.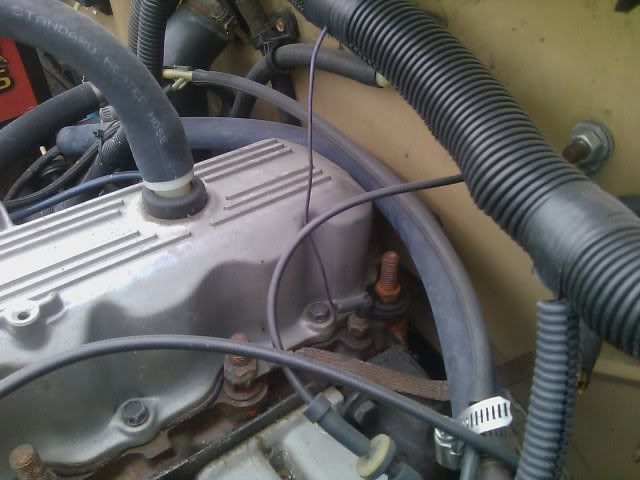 This applies pretty much to all stock 4.2L engines, though many folks have no need for the either of the two manifold mounted if they have nuttered their engines and removed or disabled their intake heaters. Hope this clarifies things some.
b