Well I finally started the tucking project, I also started putting in my 8.8, so I might not have the tank back in until I get the axle in place....the extra room is nice. I have some pics, but I forgot to keep taking them, so I will describe as best I can. Really, this is any easy job.
I started by dropping the tank of course. It was mostly full, so it was a bit more of a challenge.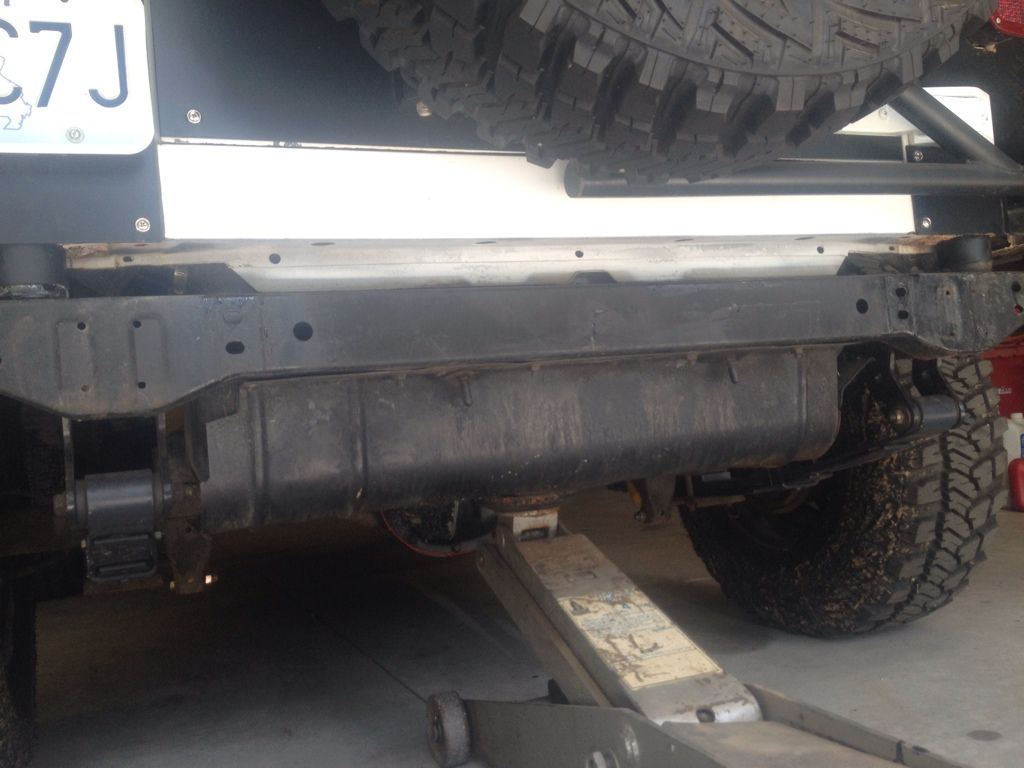 After I got the tank removed from the skid, I found a mess of rust and mud. There is rot through on the front passenger side of the skid. I knew about it, but didn't think it was that bad.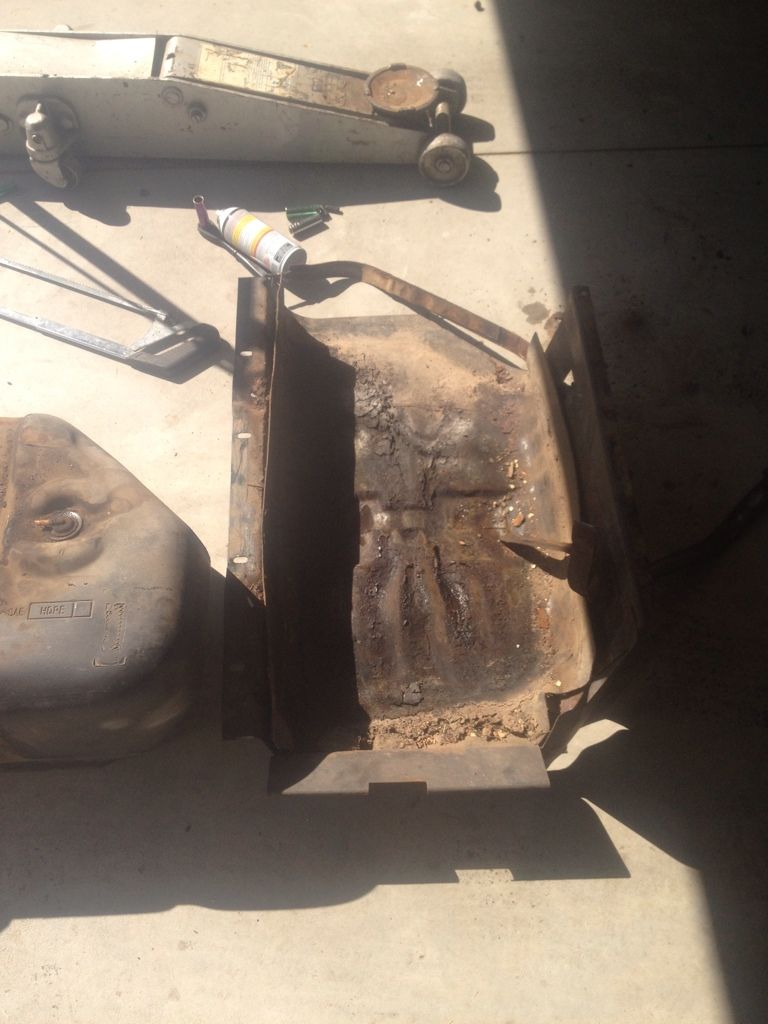 I was thinking of cutting out two inches from the skid. After looking the jeep over I might have had clearance issues with the fill tube. So instead I went with 1.5 inches....and I happened to have some 1.5 inch painters tape laying around.
I measured roughly 3/4 of an inch down from the lip of each side of the skid. Then carefully laid my painters tape below this line. Then lightly painted over the tape. Once dry, remove the tape. This is now the material I was to remove.
I used a careful hand and a 4 inch angle grinder to remove the lower section of each side first. Then I took each small cut off and used a metal band saw to cut off the top line and section. If you are following along and plan to just use and angle grinder, you are probably better off cutting the top line first and then the bottom line.
You will end up with two small sections of angle, and a much shorter main skid piece.
Then I just used c-clamps to hold my work and added a bunch of spot welds to join the pieces back together. After I had both sides spot welded, I ran full welds down all four sides.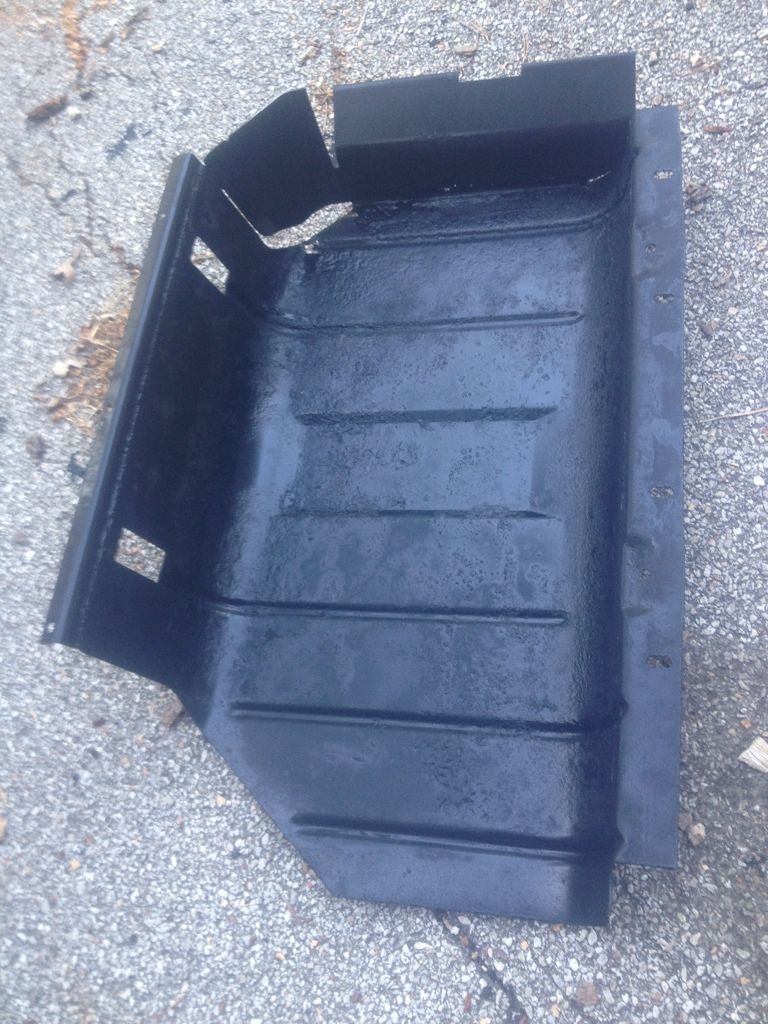 I had intentions of beefing up the stock skid. I changed my mind due to the amount of rust. It was so bad, as i was welding I was getting instant burn through. So I slapped some scrap over the major holes and added a small section of angle to the outside passenger side corner instead. I just didn't see the need to put a ton of effort into something that probably will need replacing in a couple years anyhow.
I did dry test the fit and it looks great. I will get it painted and get some final shots of it before to long.
Sent from my iPhone using JeepForum