Troubleshooting water under the dash, write-up, how-to......
---
This thread is dedicated to helping those that want to figure out how/why their jeep seems to pee on them everytime it rains. In all seriousness, you can check where your leak is in about 5 min with a few simple tests running a hose over the jeep. The numbered steps below corespond with the numbers in the picture on where to start/check first.
Ok, time for the hose test.
Run water over everything with someone watching the inside. Picture below.
1) Run water into the cowel intake.
2) If that doesn't leak, run water over the body seams around the front of the tub.
3) If no leaks, run water over the cowel seal along the windsheild/body joint.
4) If no leaks, run water over the hinge areas
5) If no leaks, run water over the lower windsheild then the upper part.
6) If no leaks, open the hood and check for water running down the firewall to any holes in it.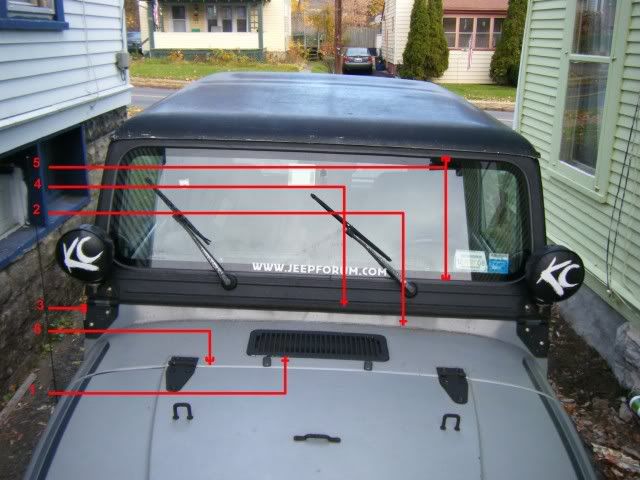 Now, how to fix what you have found:
1) Cowel Intake Leaks, Solution: Take a stick or long screwdriver and clean out the Drain tube inside the engine bay. Some say it helps to cut the last 1" off the end where it tapers to keep it from plugging up. Pictured below.
2)Body Seams Leak, Solution: Body Seam Sealer Picked mine up at napa for $18.90 but have since found it cheaper there.
I first took a wire brush and cleaned out the seams really good, then I followed with a green scrubby and soap/water. Let it air dry, hit it with an air hose for final cleaning and then applied the sealant.
You can hardly tell it has been applied.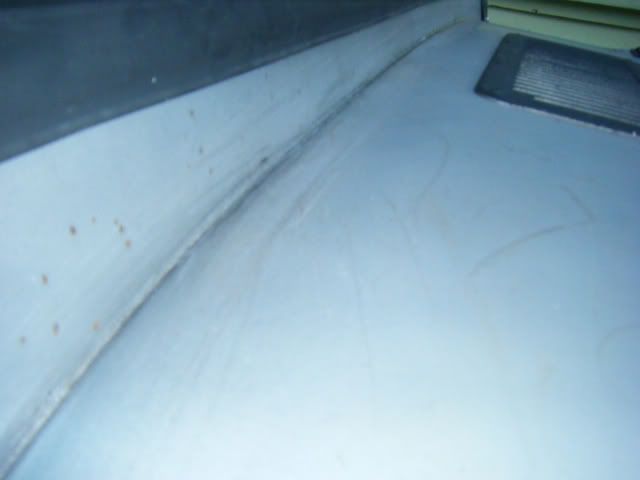 I did discover one thing, it likes to run a bit. This stuff has the concistancy of hobby glue. It comes right off the paint with some work and leaves no marks. You can also paint right over it.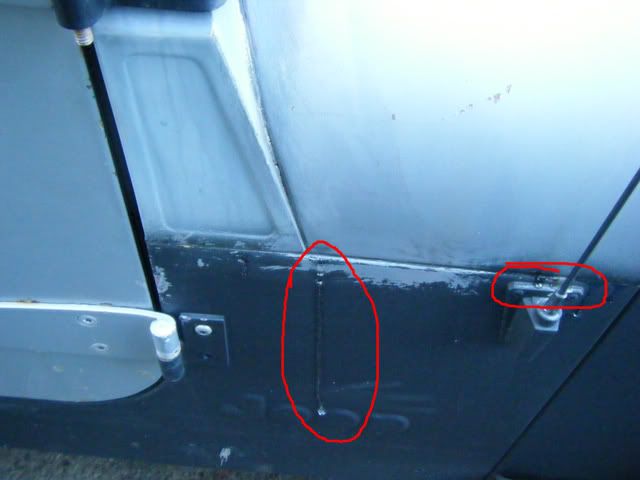 3) Cowel Seal Leaks, Solution:
A) Just buy a new seal. Usually under $35 at your local parts store
B) You can run a small bead of RTV down inside the lip of the seal as a temp fix, but this can be a PITA down the road when you finally replace the seal.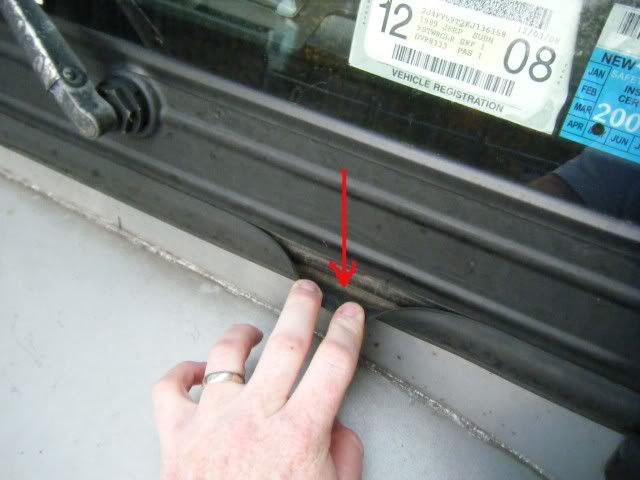 4) Hinges Leak, Solution: Back out the bolts and throw a small bead or RTV around the threads. (This is a rare leak)
5) Windsheild Leaks, Solution: This is the most expensive fix. Your gonna need to get the windsheild reinstalled. Under $100 at any good glass shop or you can search the net and try it yourself ( I do not recomend doing this yourself, but that is just my opinion).
6) Hood Seal Leaks, Solution: Replace it if you can but only thing I have seen is add some RTV to it. Cheap I know.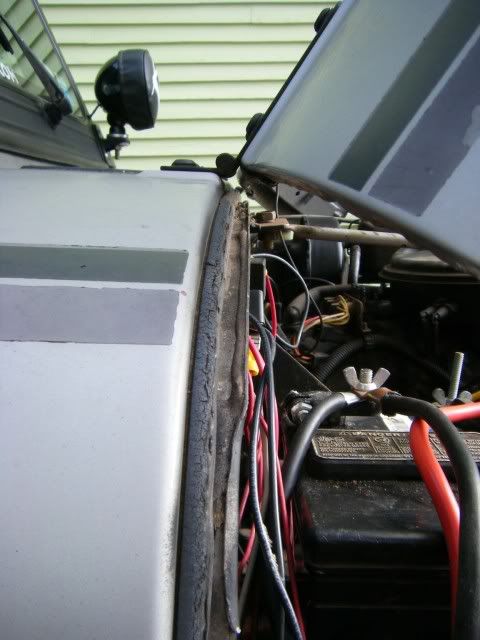 Obviously if your glass is cracked, that is a very likely source of the leak as well.
If after all this, you still have leaks, I throw my hands in the air on that one.
Good hunting gents.
-Rusty