Fellow JF member
WhatsWrong
needed his transmission mount replaced, so when he came over today to replace it I took a few pics along the way.
It's a fairly easy, straight-forward repair that can be done pretty easily & quickly.
First we got a new polyurethane mount.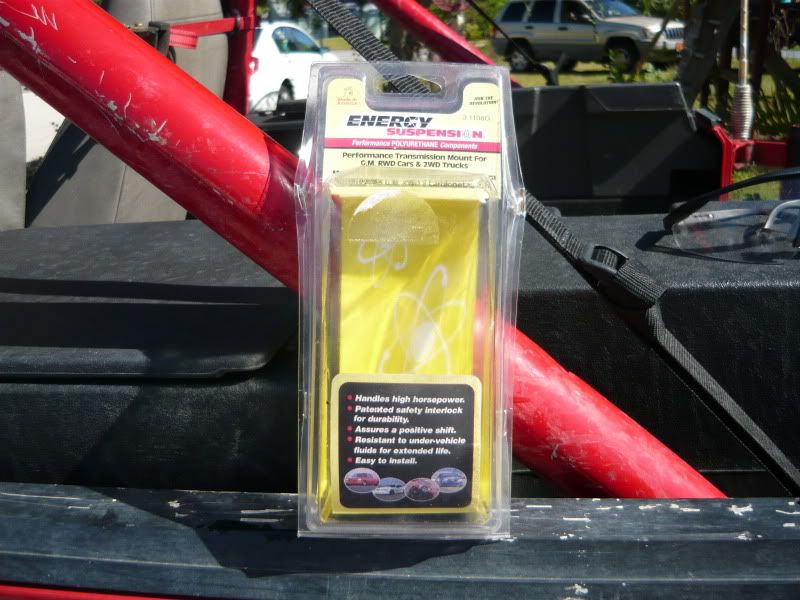 The we removed the 2 transmission mount nuts & the nut from the torque arm stud.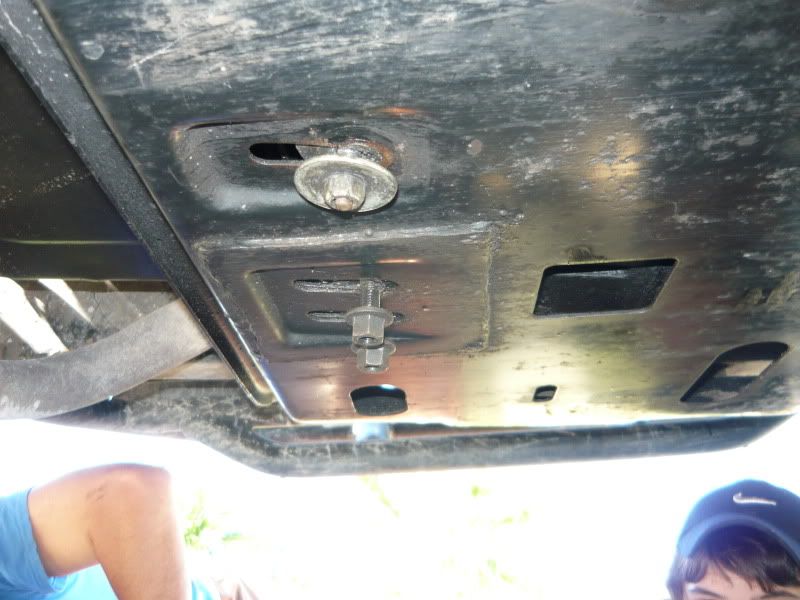 We jacked up on the transmission pan enough to lift the weight off of the skid plate & placed a jackstand under the output shaft housing to hold everything up.
Here you can see the old rubber mount that uses 2 studs with nuts on them to attach to the skid plate.
The old mount wasn't broken, but due to a leaking automatic transmission pan it had become soft and collapsed, allowing the T-case to contact the skid plate.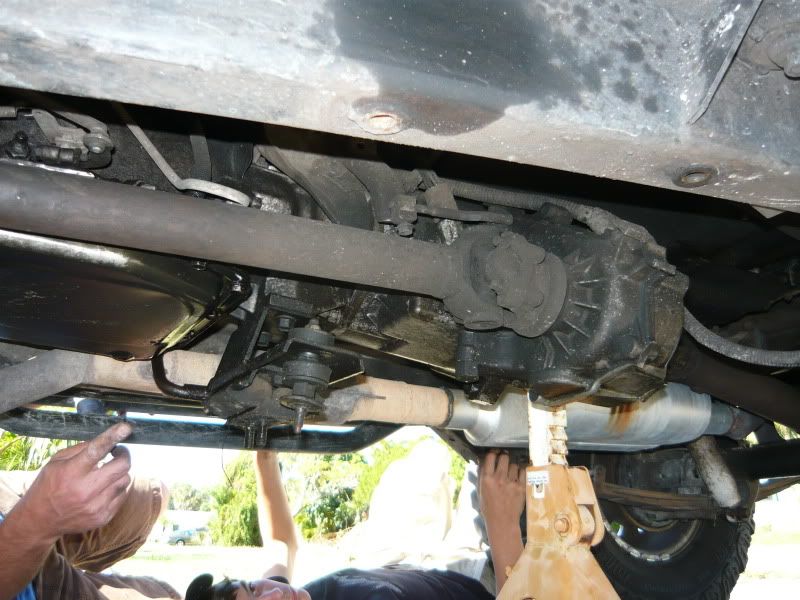 The 2 nuts & bolts the held the OE rubber mount to the bracket on the transfer case were reused, and here you can see how much "taller" the new polyurethane mount is.
We reinstalled the skid plate and the torque arm stud nut. Notice how the new mount uses bolts through the skid plate, as opposed to the OE studs & nuts.
This makes for a lot "cleaner" skid plate with at least 2 fewer things to hang up on stuff!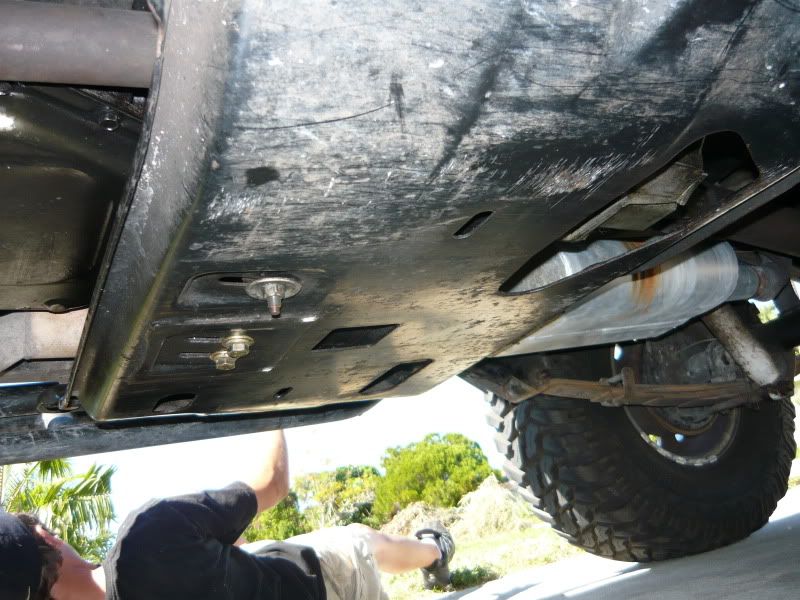 Also, notice how much clearance there is between the skid plate & transfer case!
If yours is touching the skid plate or within a 1/2" or so of touching it, you should consider this repair!
Max