DISCLAIMER!!! I have not used this template yet. This is a template I made when I had a YJ tank removed recently. I took careful measurements, and I wouldn't hesitate to use it to hack an access into a YJ if I ever need to.

You should decide for yourself if you're comfortable with that before proceeding.
Here is the finished template. The corners are marked in relation to the vehicle, as viewed sitting in the driver's seat:
LF = left front
RF = right front
LR = left rear
RR = right rear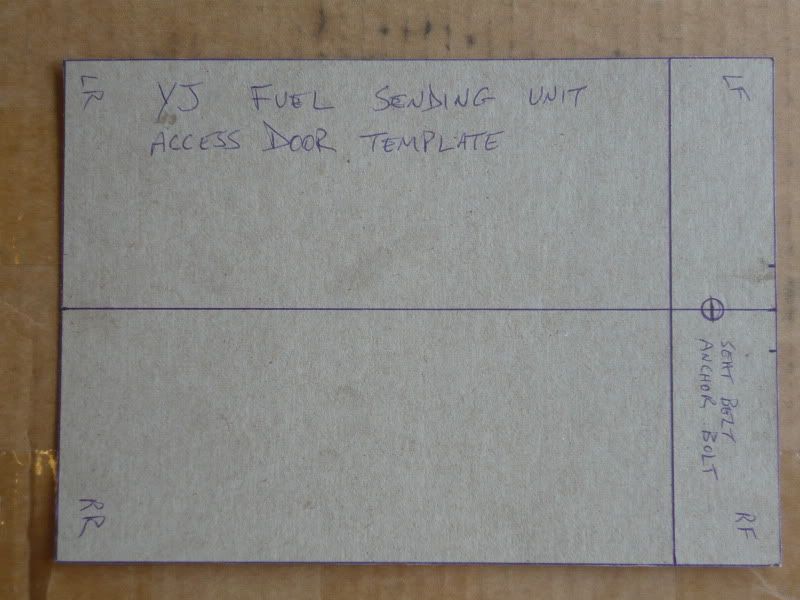 The overall length is about 8-3/8" long because the only card stock I had was about that length. I marked a line at 7-1/4" to designate the forward "CUT" line.
You will NOT cut out the entire card size! Only up to the 7-1/4" "CUT" line, leaving the area where the bolt hole is marked.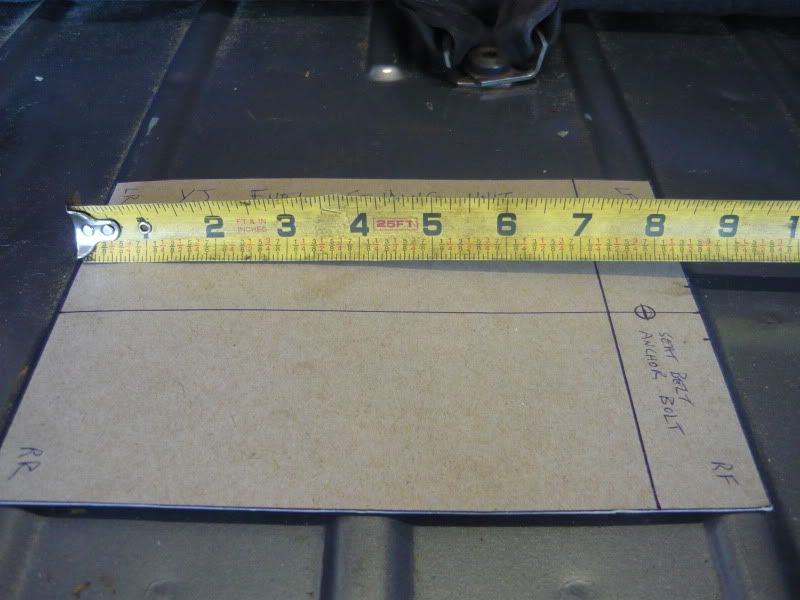 It is exactly 6" wide, and marked down the middle at 3" exactly.
I marked a hole 1/2" above the forward "CUT" line.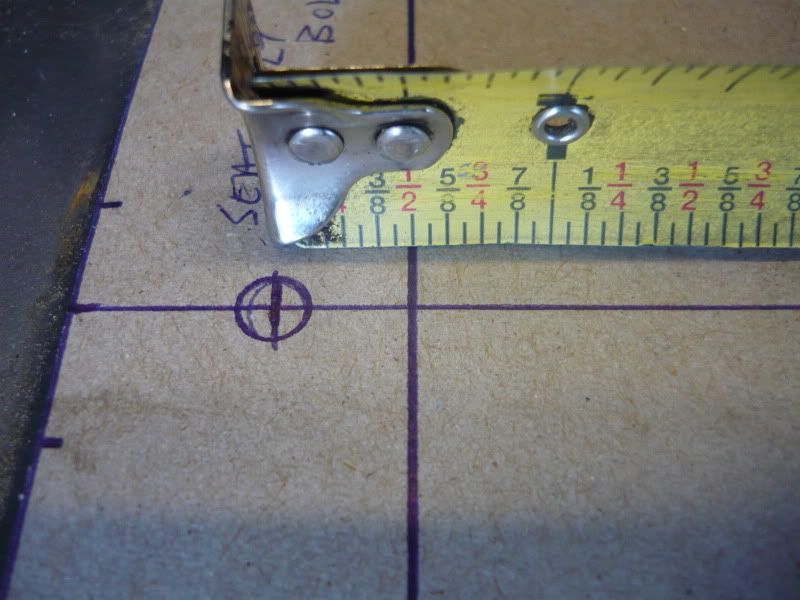 This mark will represent the the center seat belt anchor bolt for the rear seat belts.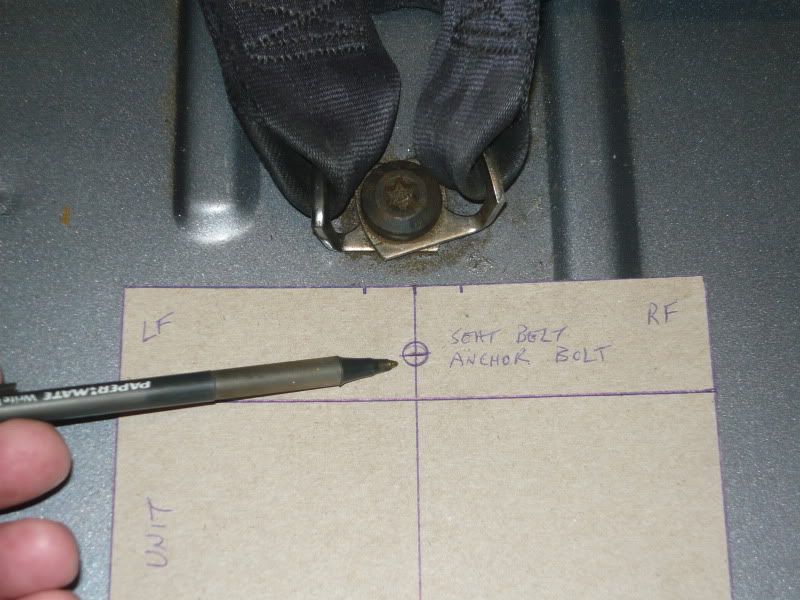 When using the template, remove the anchor bolt and place the template on the floor. This photo is for demonstration purposes.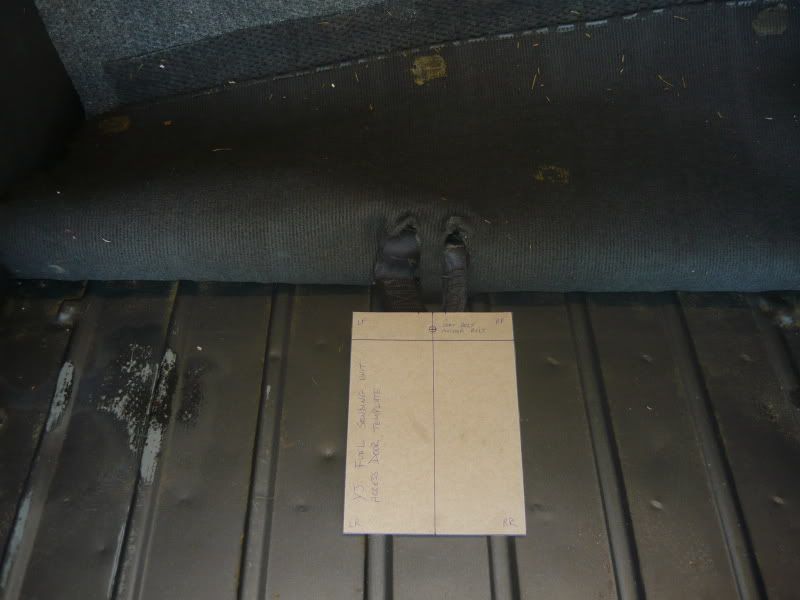 This should align the rear "CUT" line 8" from the outside of the tub.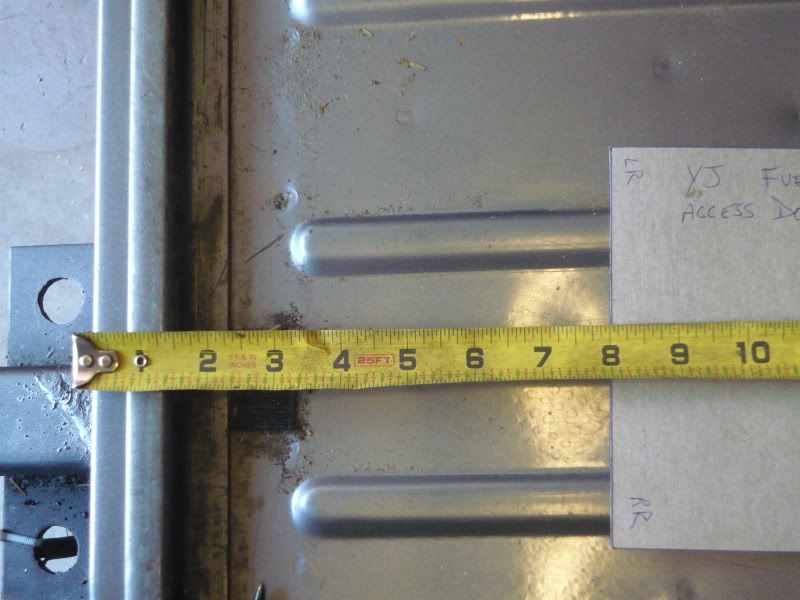 Now align the left & right "CUT" lines (edge of the card) at 14-1/2" from the wheel wells on both sides.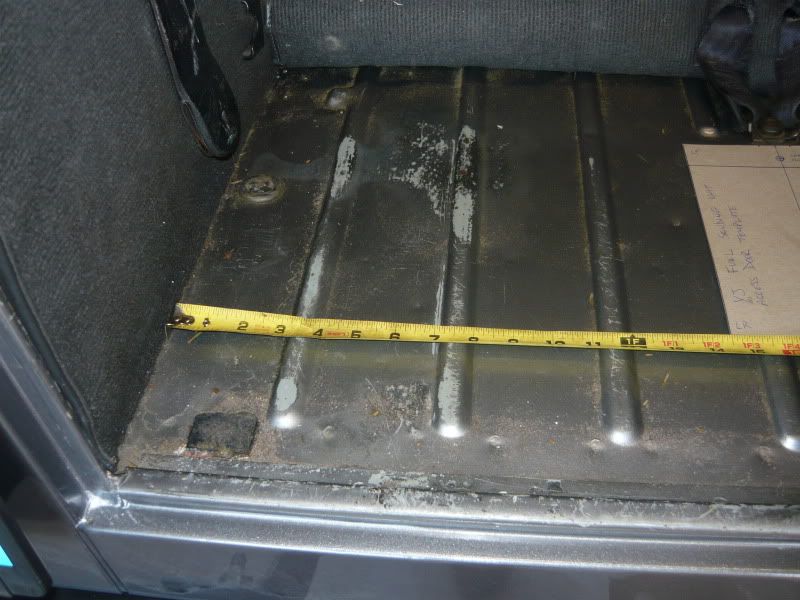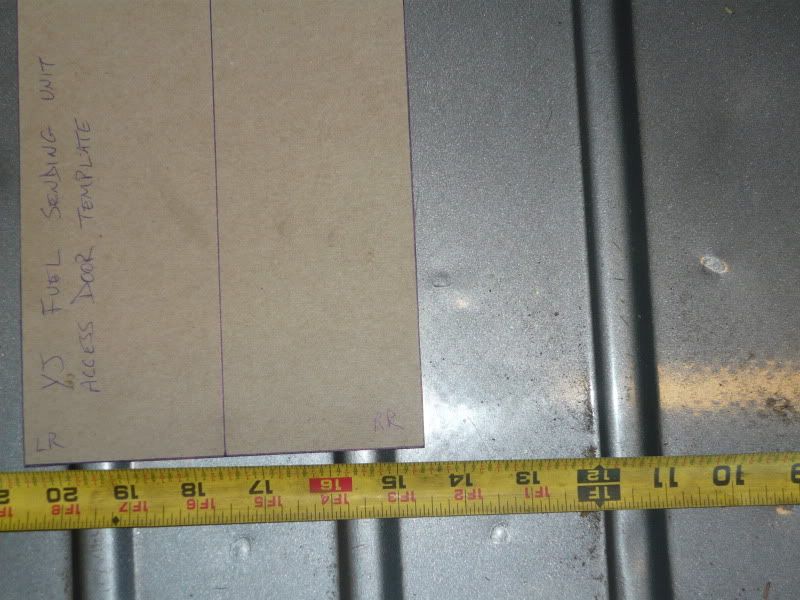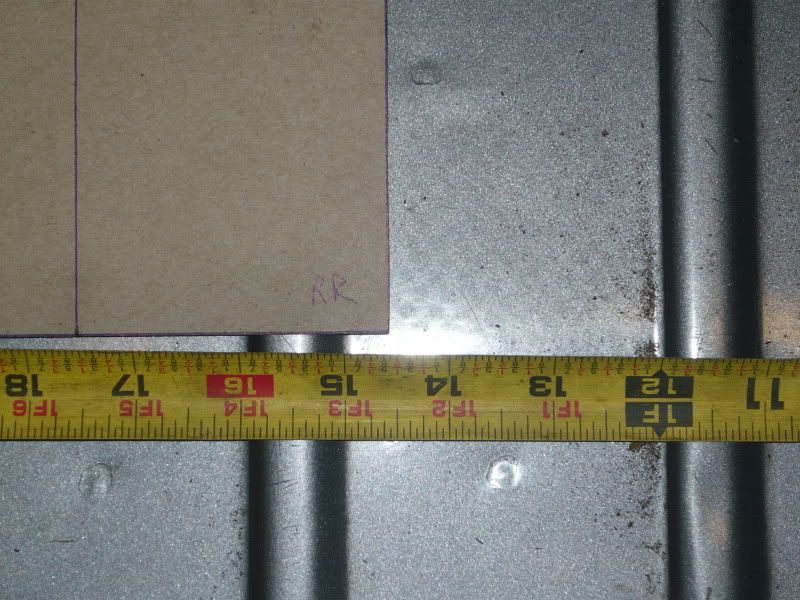 Now, if this old fat guy measured properly, the template should give you an accurate sized & accurately placed location for the access door for the fuel tank sending unit.
Again, these measurements were taken using a '91-'95 YJ that was equipped with a 15/20 gallon poly tank and a fuel sending unit with a rectangular style top plate.
Hope this helps!
Max