Temp sending unit, HELP ME PLEASE!!!!!
---
I have been looking for the Temp sending unit for the gauge inside the cab.
I have been told it on the diver side corner of the head but i cant see it.
Can someone take a picture of theirs so i can see it? if not i have posted some pics to see what im talking about. The reason i ask i because the last owner took the ECU Tempo unit out and just left it hanging, and put the gauge sending unit in its place and just added wire to make it reach out of the wiring harness.
Here is a pic of what it looks like. If someone could draw an arrow of where it is or post you own pic's, i would appreciate it.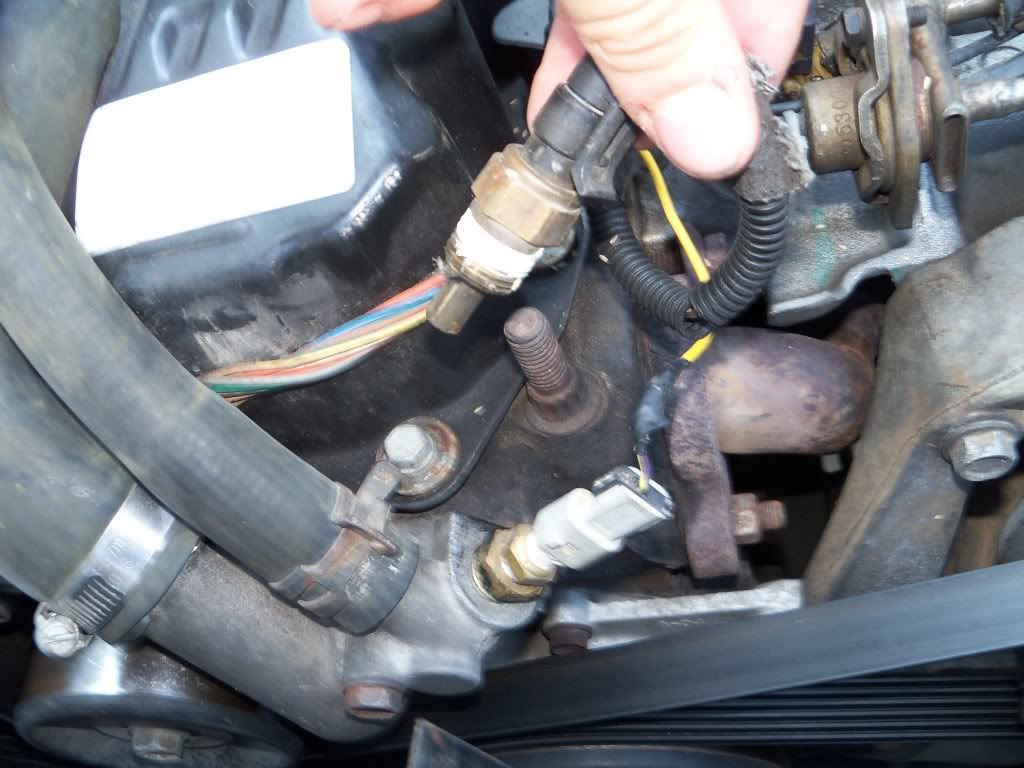 ---
Times you kick yourself in your own ***: When that stupid Private wakes the whole platoon up by running through the bay screaming "Reveille,Reveille,Reveille!!!!!!!!!!!!!!!!!!! !" And your like "Who the hell put that guy on last fire guard" and then you realize.... You did -.-