Taurus Fan install
---
Thought I would throw this up in case some one is looking for part #'s for a Taurus fan install. The relays will eat you on the cost (~$55 for the 75 AMP relay, and figure ~60 for the thermostatic switch) The fan is from a 92 Taurus and was ~$45
my install was a little more extensive as I had a Chevy V-8 under the hood and its a YJ, but principals are the same I guess
this required the moving forward of the radiator, and moving the tranny cooler to the front, I used to have a pusher fan...
On High this fan will suck a cat through the radiator... start up draw is in the vicinity of 60 amps (starting right into high speed) though so it required a heavy duty 75 amp relay... I have that protected with a 60 AMP fuse... I am hoping I wont be blowing that, the low speed is auto controlled with a manual override for high speed. I figure I can hold the start up amps down if I only flip on the move from low to high. All lower pics are prior to looming. I have to finish looming it up tonight.
Also Please note: The way I did this I do not have a safety catch for the hood anymore... But I obvioulsy couldnt move the motor, and it was easier to trim the radiator then to chaneg to a short water pump. (leaves me some space under the hood later too)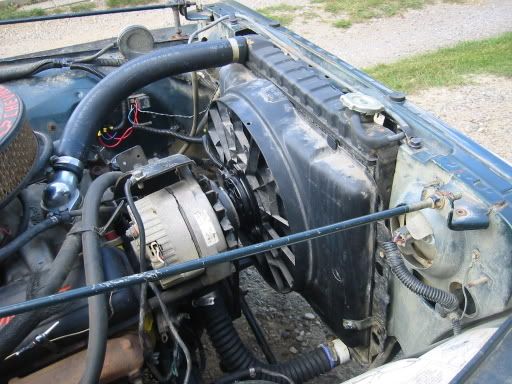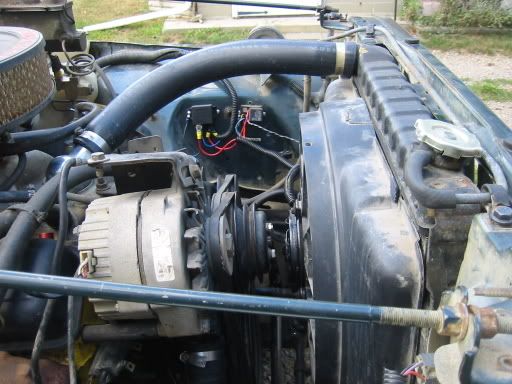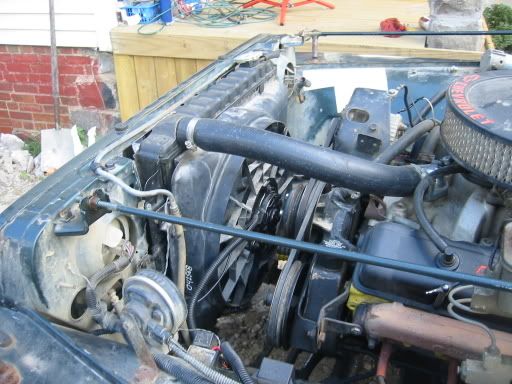 on the left is the 3 way in cab switch, on the right is the 75 AMP Bosch relay from a Freightliner
The Switch is Part # TG7050 (NAPA PART #) and the 75 amp Relay is part # AR298 (also NAPA)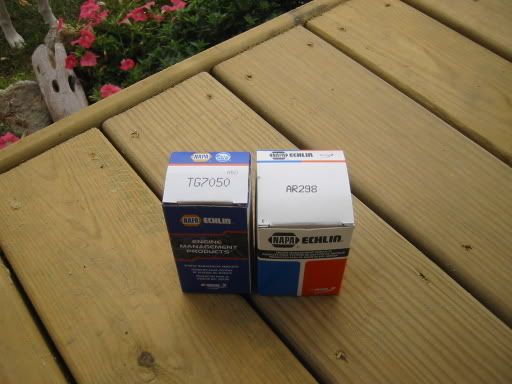 The relays mounted (the relay on the right is a 50 amp temperature controlled relay for low speed)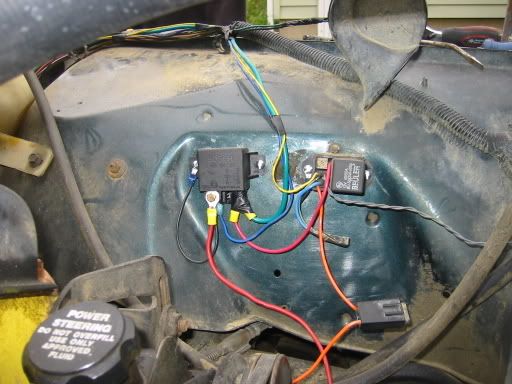 I was running 210-212 before with a 160* t-stat or even without one... now I seem to run 180-185 with a 160* t-stat and ~190-200 pulling a HEAVY trailer (tandem car trailer) but I have only had the setup in for a couple days, I put it to the test yesterday I think with the trailer though.
here is another pic I took as well if it helps...
trimmed the grill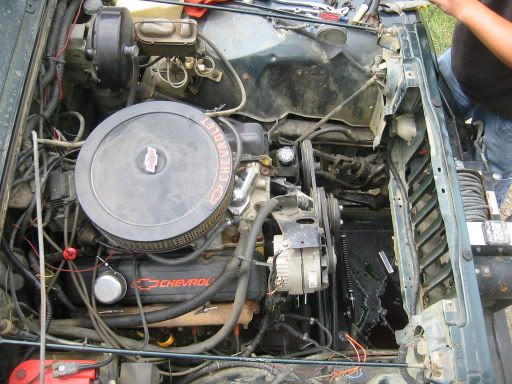 I also have more if needed, but here is a couple shots I took while I was waiting for a friend (much better at electrical then I to wire it) figured I better keep busy.
And yes they are functional...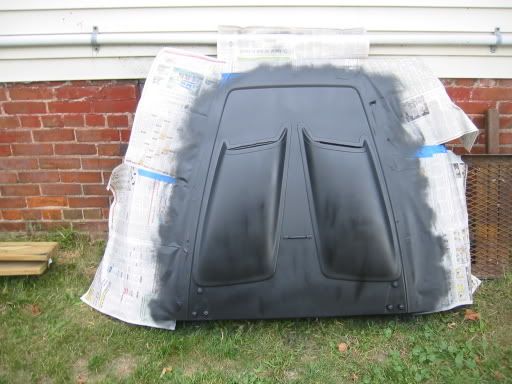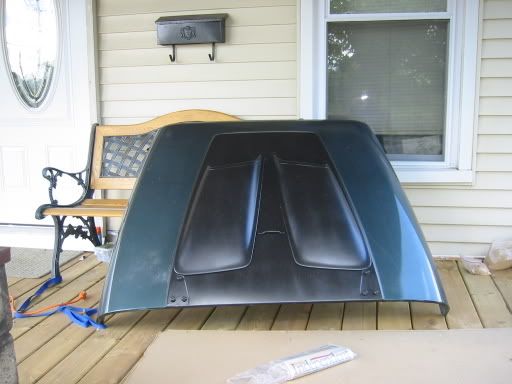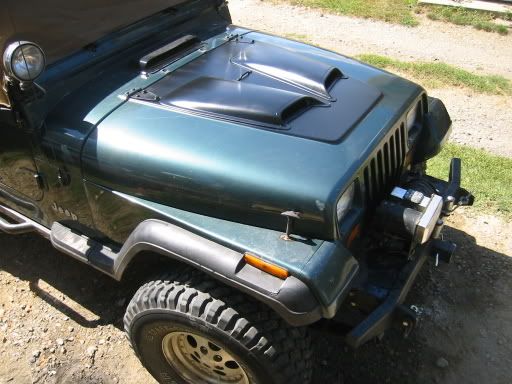 ---
94 V8 YJ, SOA, H1's, 37's, HP D44, D60, 4.88's, winch and some other goodies
1946 CJ2A, 225 V6, T98 D18, Warn OD, D30/D44. Dual winches mild lift & 34's
1966 M416 1/4 ton Military Trailer Expo Trailer
Full Page Club member #004
Green Jeep Club Member #005
---
Last edited by Jeepfreak81; 09-05-2006 at

01:55 PM

.