I found some time to get back to working on the gate re-do. I went with a little Bondo to correct any imperfections after grinding and sanding the welds down.
You can see here on the first area, after removing the excess Bondo before it cured, there were very few areas that needed or accepted any fill of any depth.
After block sanding with 60 grit, followed by 130, I decided to use a little glazing compound to fill any pin holes or sanding marks in the Bondo. I am more confident in how it will perform this time because the areas it filled were nearly invisible to the naked eye and therefore very very shallow.
After final block sanding and prepping for primer/paint.
First coat of primer down.
Second coat of primer.
And, third coat.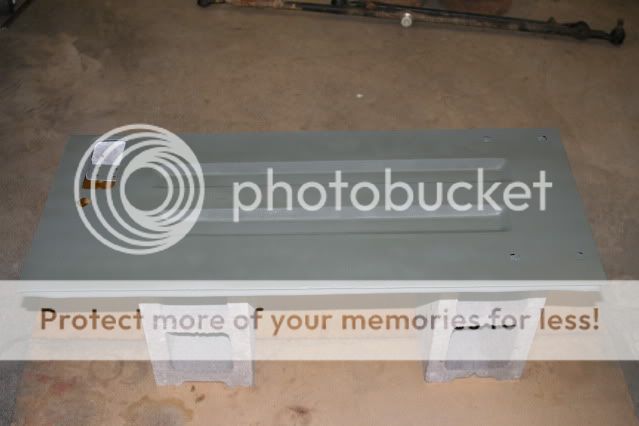 Primer coat wet sanded with 800 grit paper.
First coat of color down.
Second layer.
Third.....
Fourth and final color layer.
Topped with two or three coats of clear. I'll wait a week or so to allow the clear coat to harden well before buffing it out and waxing it.