Now that Jeep Safari is over its time to get back to building!
Next step was to start inserting the floor sections. We're going to do it in three pieces, an end piece in front of each wheel well then a center piece that will run between them.
End view of the end filler panel. I've got it upside down actually, the side that is pointed up will connect to where the factory floor board extends back several inches as well as to the center section piece. The front edge overlaps the factory floor while the rear runs under the wheel well. The side pointed down will connect to the side of the tub.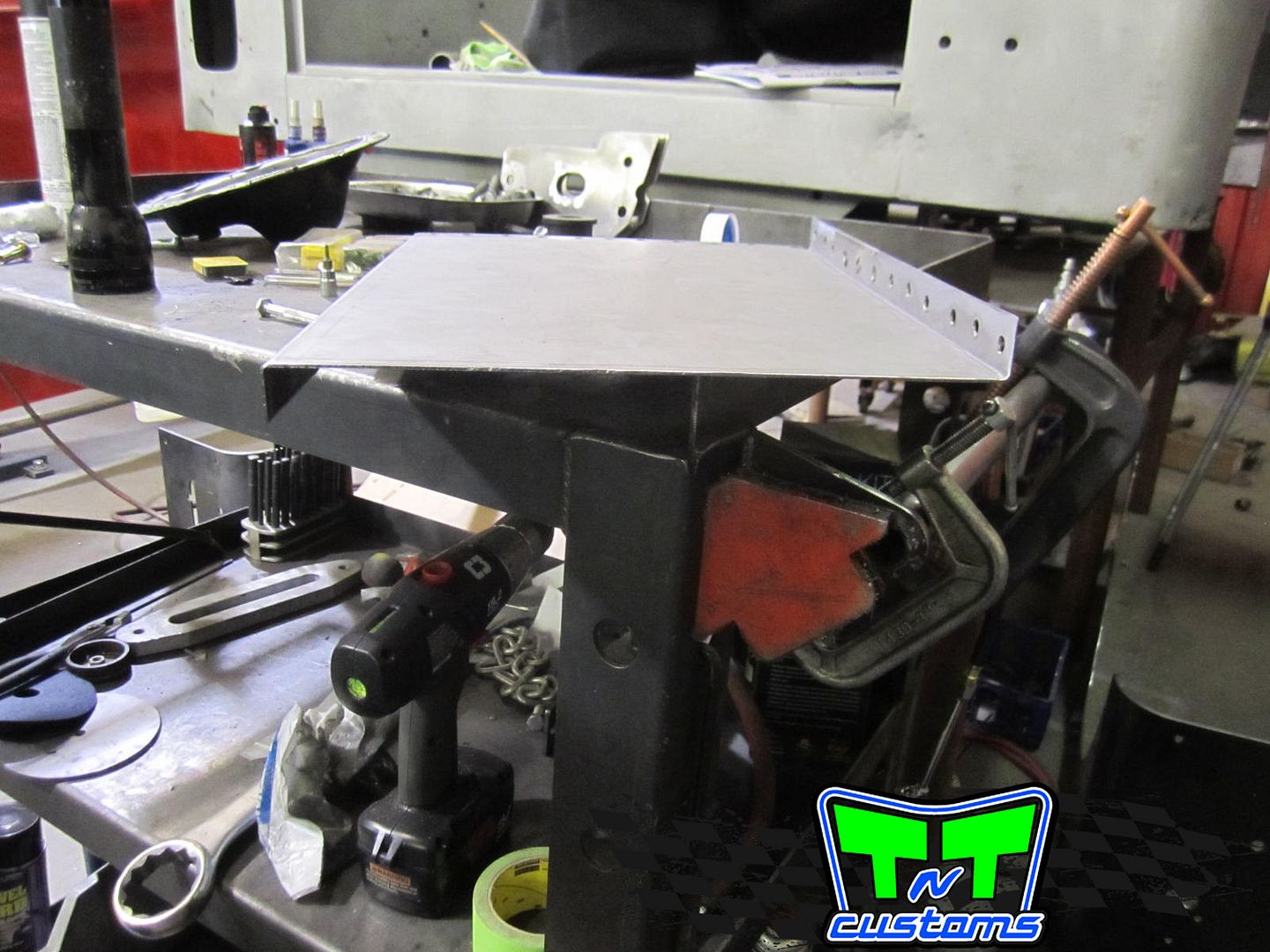 Here's the passenger side prepped.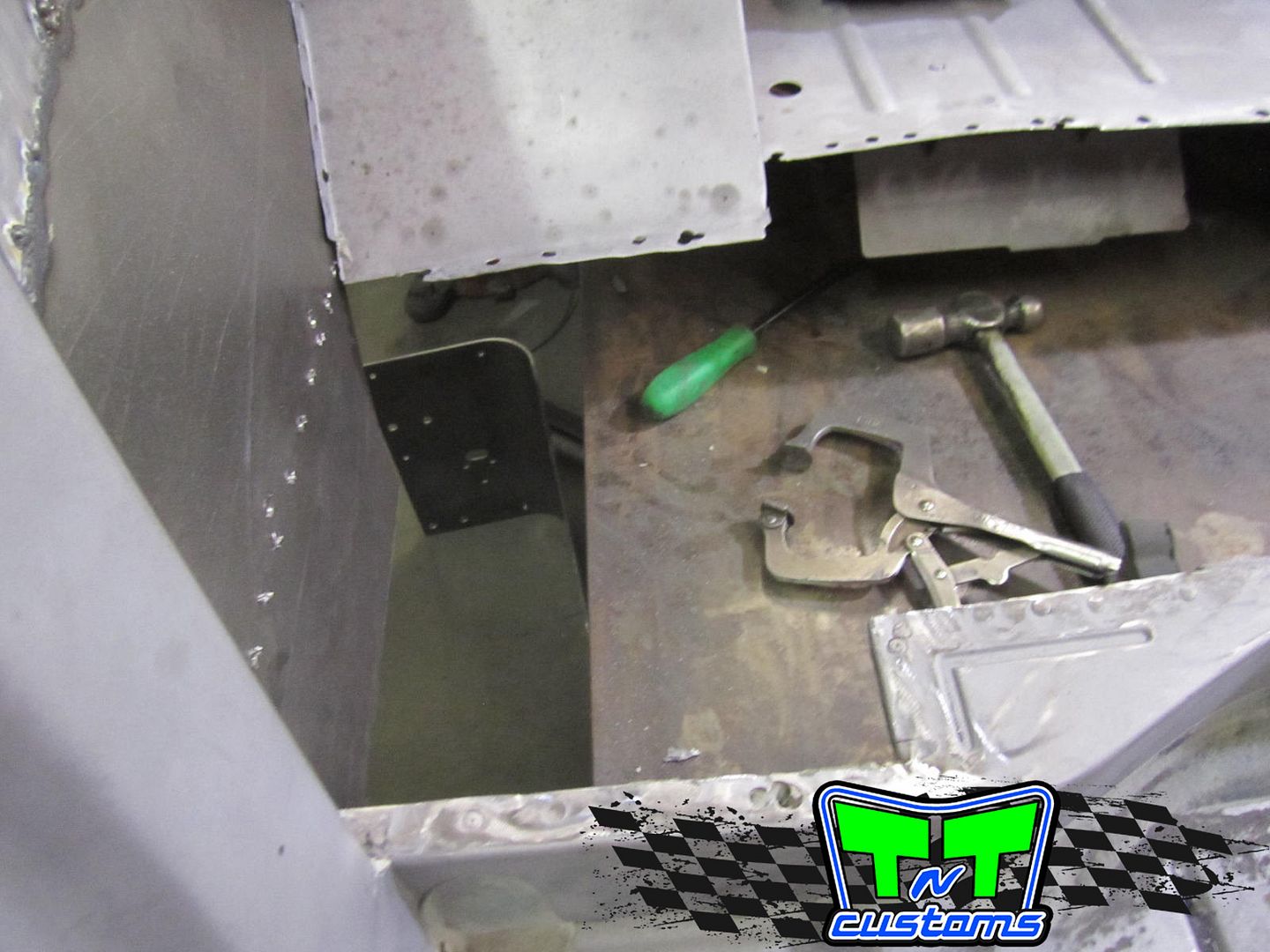 Predrilled all the outer spot weld holes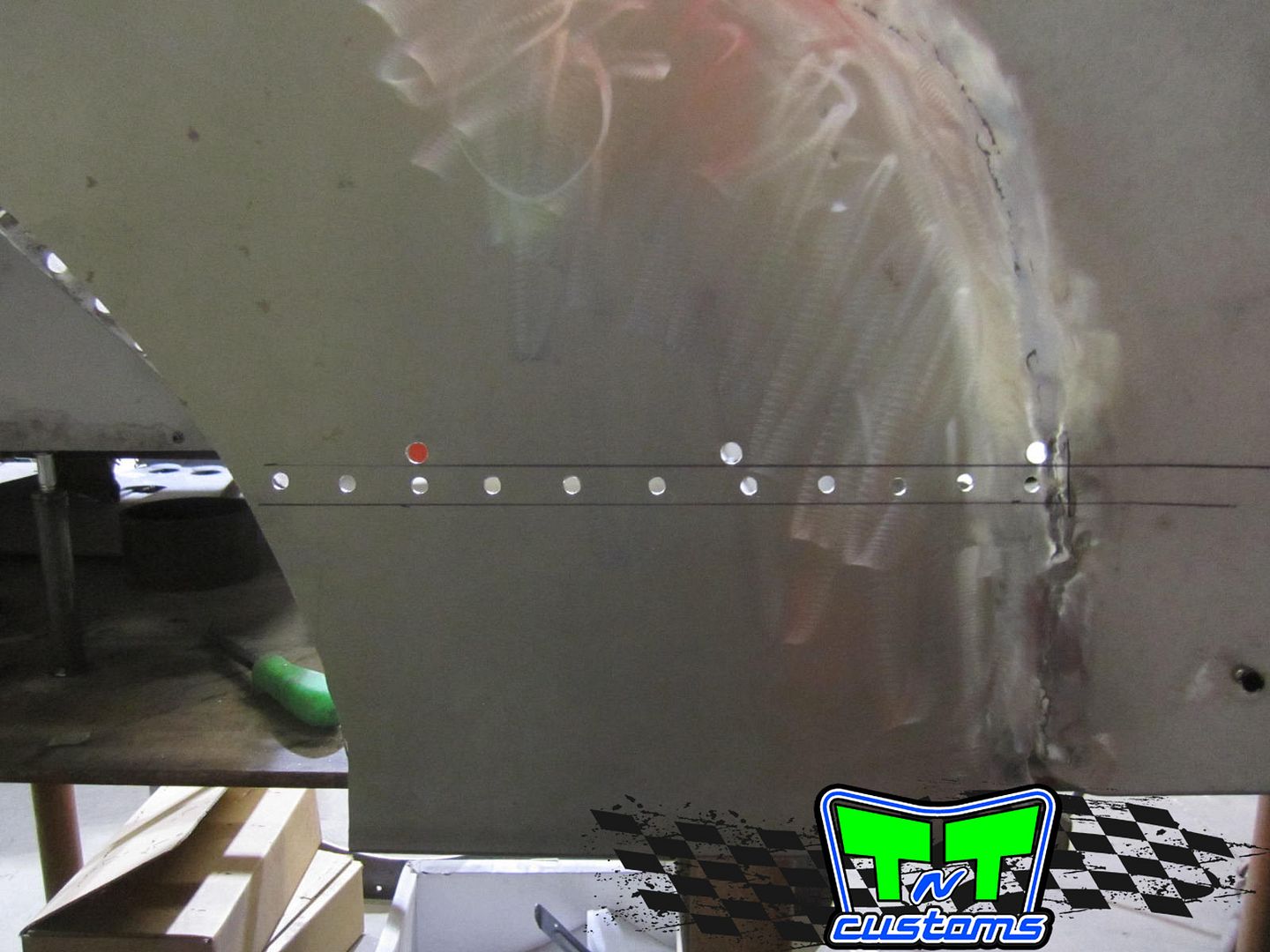 Tacked in place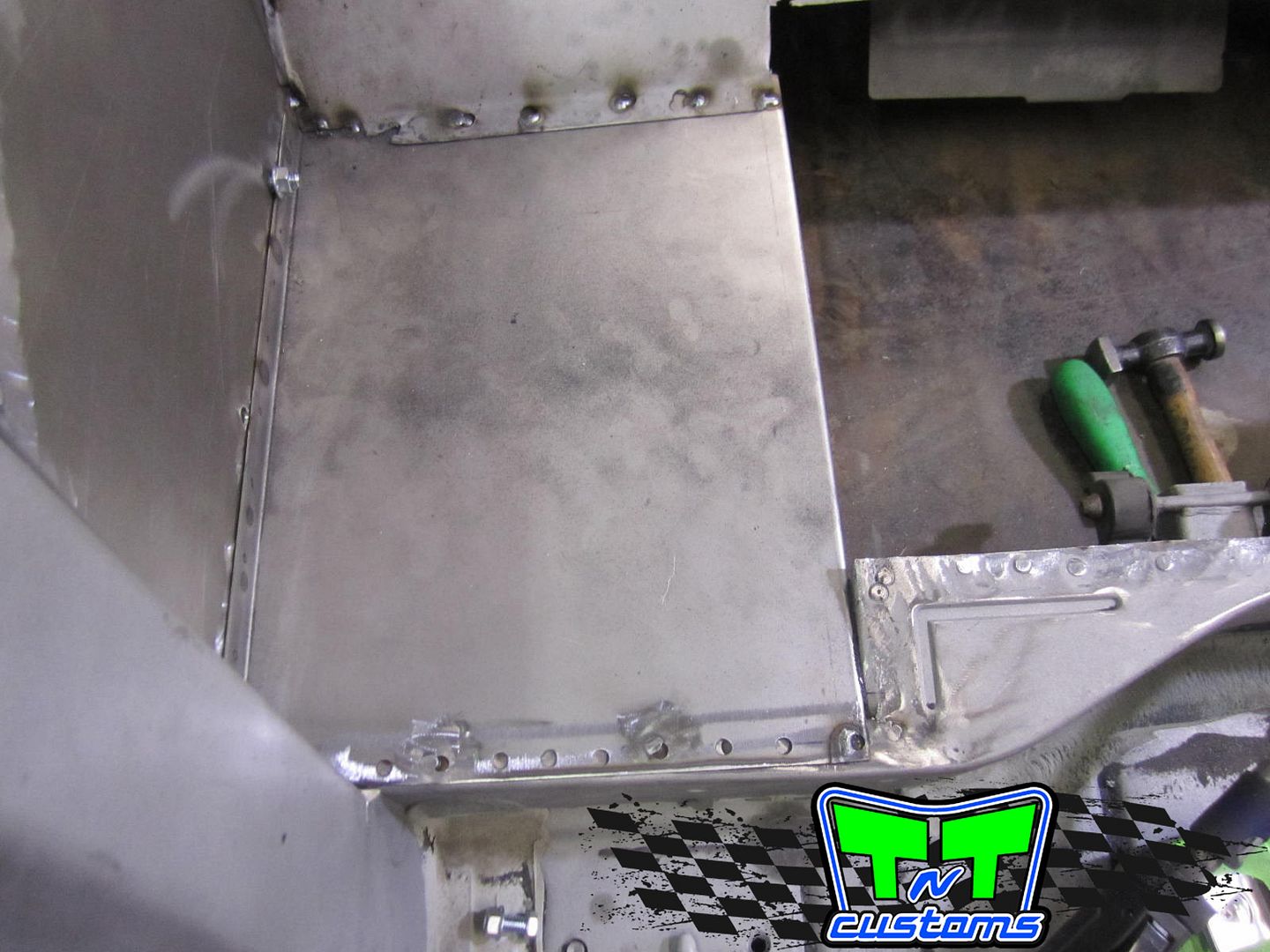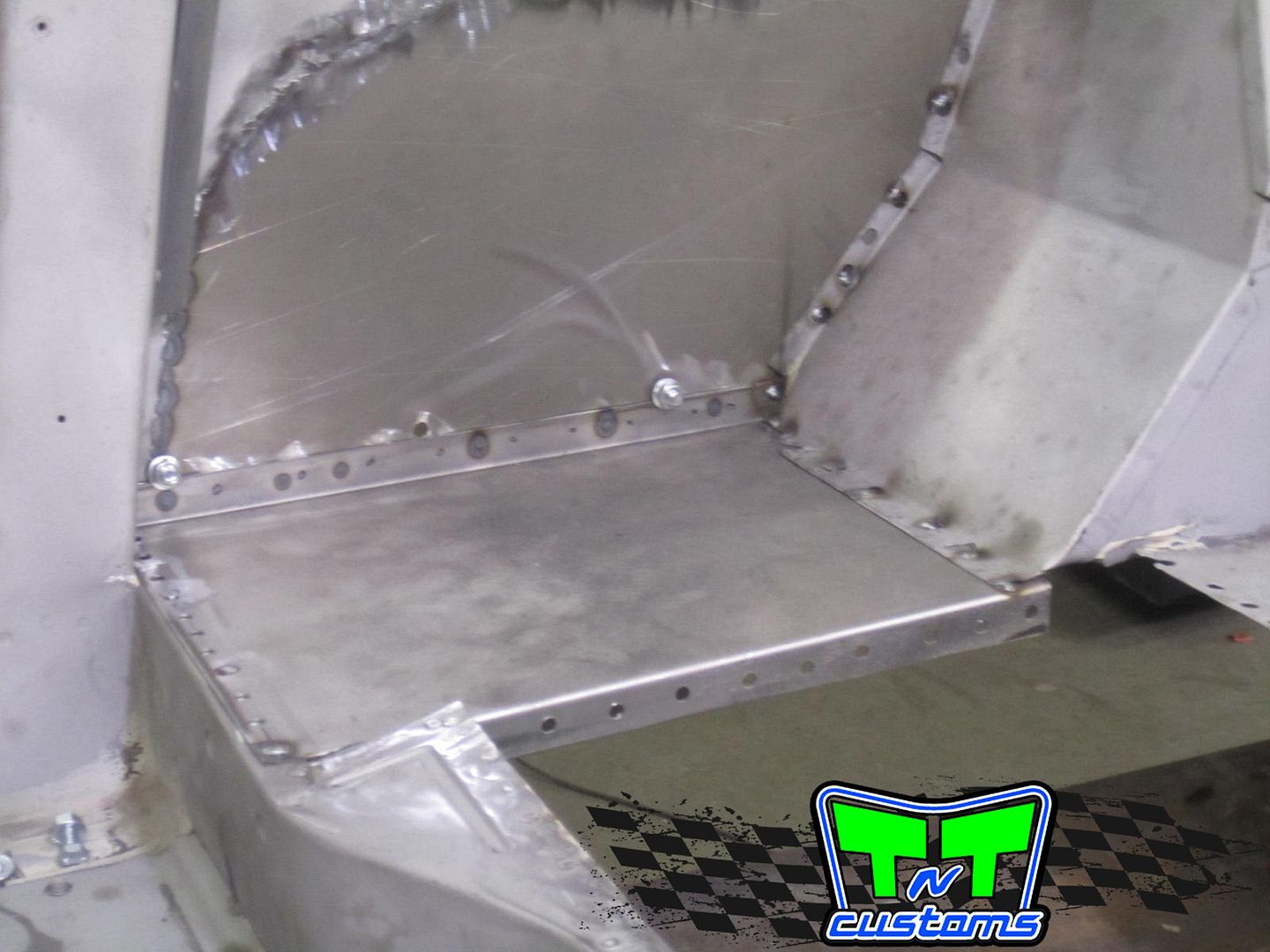 Fitting up the drivers side
Drivers side tacked in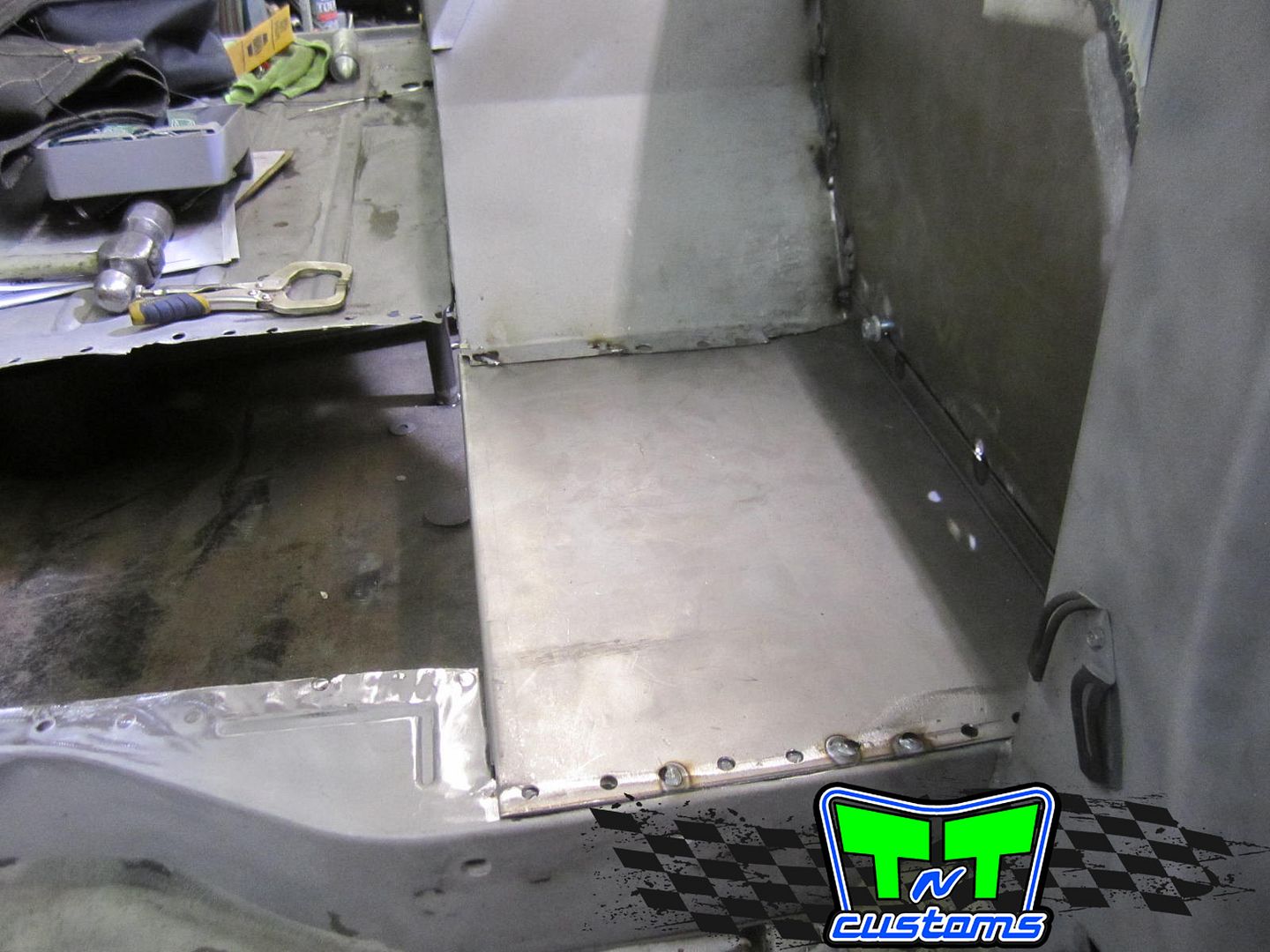 Shot from underside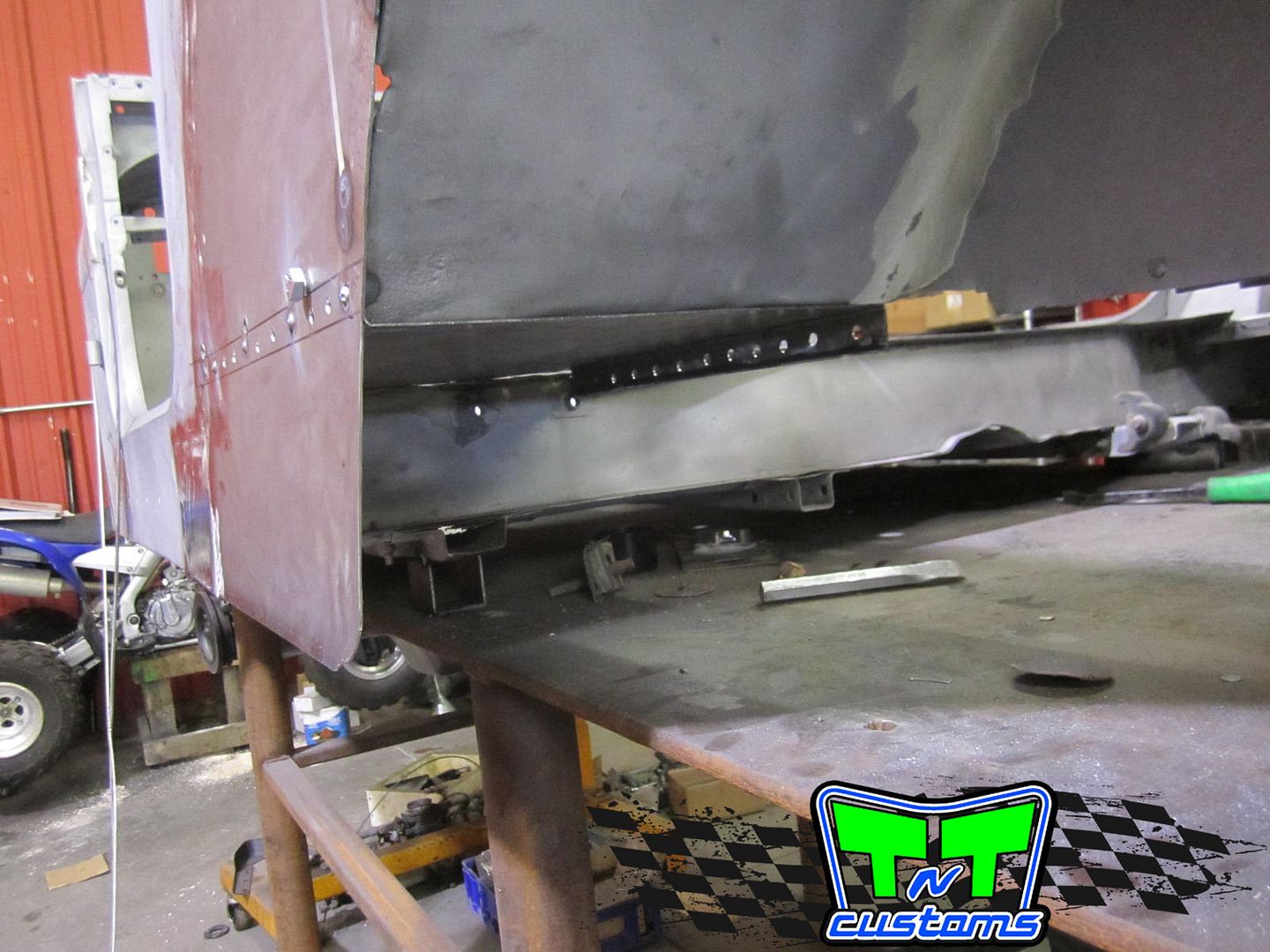 We should be able to get the center piece cut this week and hopefully installed next weekend.