Quote:
Originally Posted by
idskot
Well, that's just from my experience from my stock Dana 30. When I pulled out the carrier the shims were between the races and the housing.
The carrier shims on a d30 go between the bearing and carrier from the factory. You bought your jeep off the show room floor back in 1991? No other owners? I don't know what to tell you... Who ever setup the axle was lazy or didn't know what they were doing.
Notice where the shims are located in this diagram?
PART 3
>>
SOURCE
<<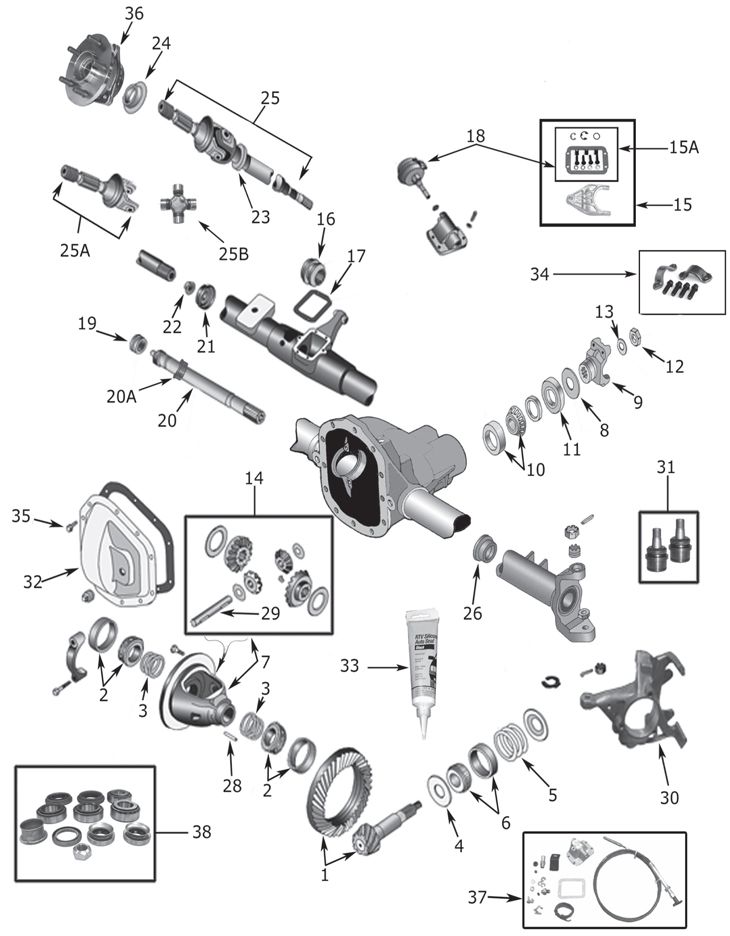 We don't want people who are interested in a 1 piece swap to read this thread thinking that carrier shims are an issue. I understand you wanted to provide an alternate option to the seal at the differential, which is all well and good. But personal experience or not, we want to allow people to make an educated decision