Registered User
Join Date: Oct 2009
Location: Berryville,VA
Posts: 78
Softtop door issues
---
I installed a supertop in the fall with my full steel doors, then in the spring I installed my half doors with the soft uppers that came with the top. The problem I had was that when I tried to close the doors the frames for the uppers were hitting the vertical retainer mounts preventing the doors from closing. I looked at all possible adjustments and really only had one option and that was to remove the mounts and switch the sides they were mounted on. As per the manual I mounted them with the holes for the vertical rods curving to the outside of the body but I had to remount them with the holes curving inwards and now things line up right. Also things never seemed to fit right with the full doors on but at least they did close. Anyone else have this problem? Is it a misprint or do I need to switch these things everytime I change doors? Input?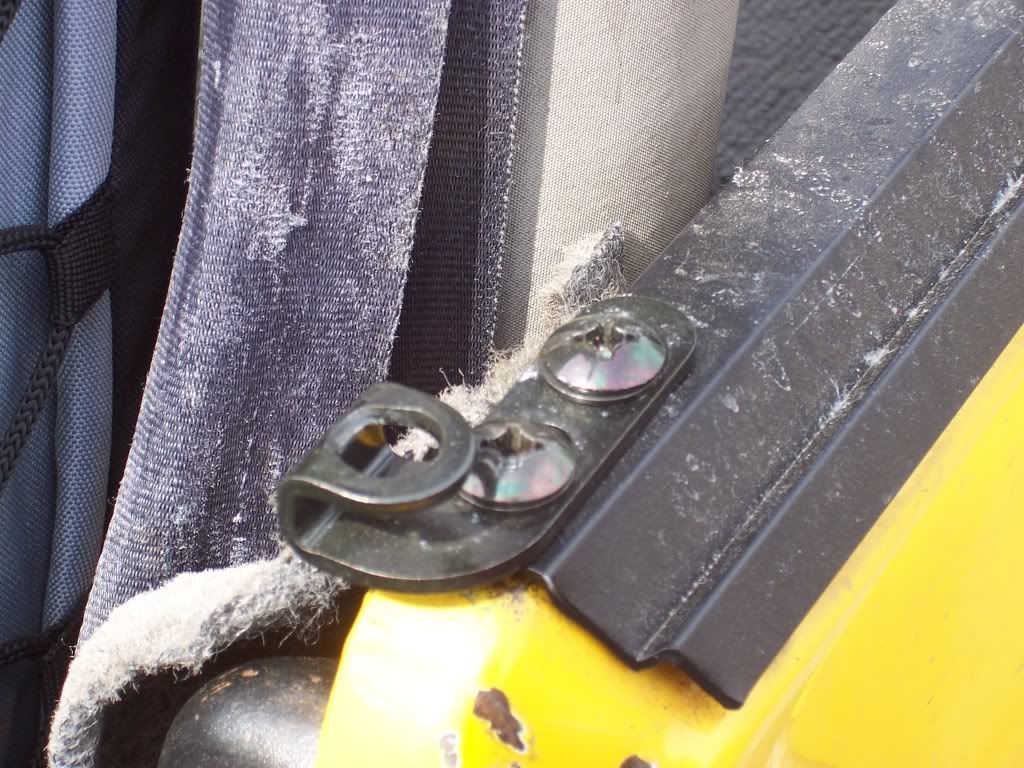 Registered User
Join Date: Jul 2009
Location: Tucson
Posts: 269
I got my jeep with no top and half doors. They were hooked inwards like that when I got it. I had to switched them when I got full doors and a supertop. I think they're just that way.
Registered User
Join Date: Oct 2006
Location: Vernon, NJ
Posts: 4,758
I dunno. I have mine facing out and they work fine with my full steel doors and my soft Superdoors. Do they hit the metal of the door? I had to make adjustments to my doors themselves to get them to seal.
---
96 ZJ.
05' Grand Cherokee Limited, 2"OME lift
Registered User
Join Date: Oct 2009
Location: Berryville,VA
Posts: 78
No, they hit the uppers just above the metal door. Hitting the uppers wouldnt be such a big deal but were they make contact, the metal frame work of the uppers makes contact with the vertical mounts preventing the doors from closing. I will try to post pics of the problem later.
Currently Active Users Viewing This Thread: 1

(0 members and 1 guests)
Posting Rules

You may post new threads

You may post replies

You may not post attachments

You may not edit your posts

---

HTML code is Off

---