Well it's almost done I'm just waiting for the drive shafts to show up and figured I would post an update. This took a hell of a lot longer than I expected it would but I ended up doing more and things happen but here's some pictures. One thing I didn't do was take alot of pictures.
Shackle reversal, shock hoops, moved the engine 8" forward and the axle about 2
Klune and AX 15
The inertia Ring
I bought a cage kit from S&W race cars. I made several changes and added a lot of tubing but didn't have to bend any.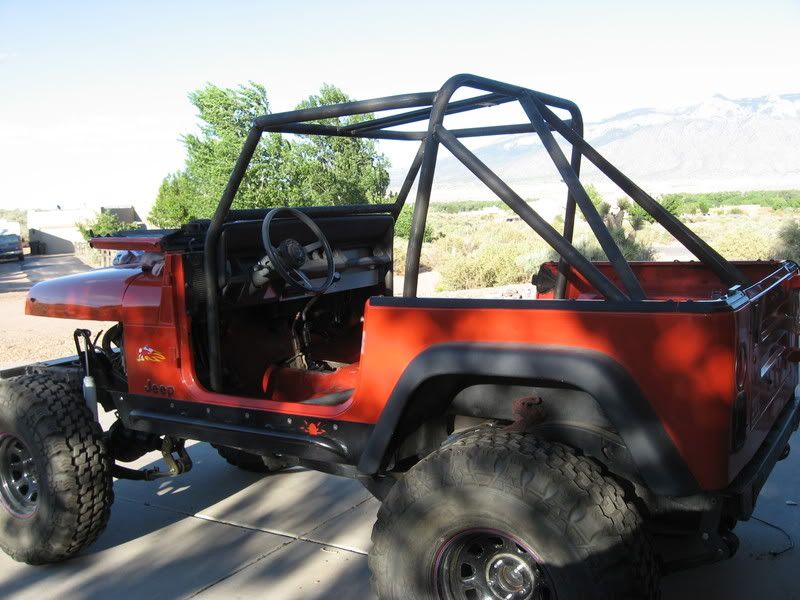 Installed Mastercraft seats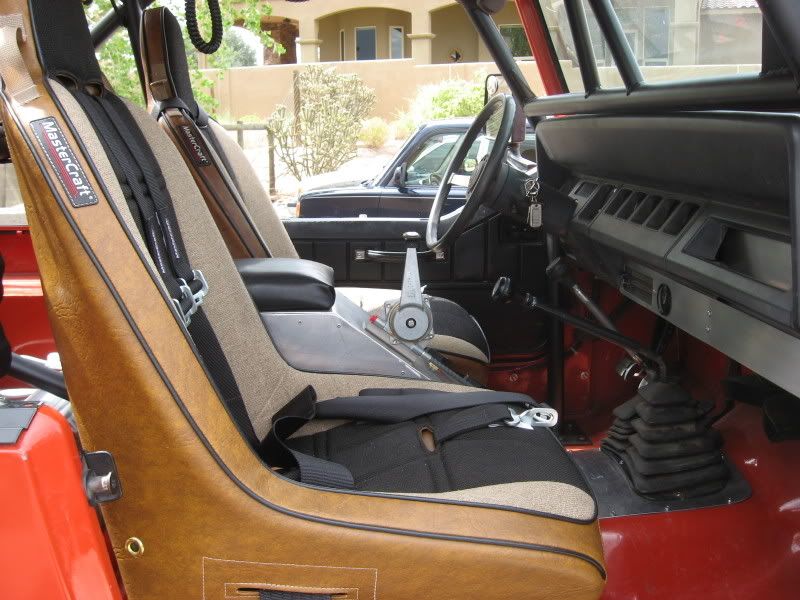 Put the spare and highlift inside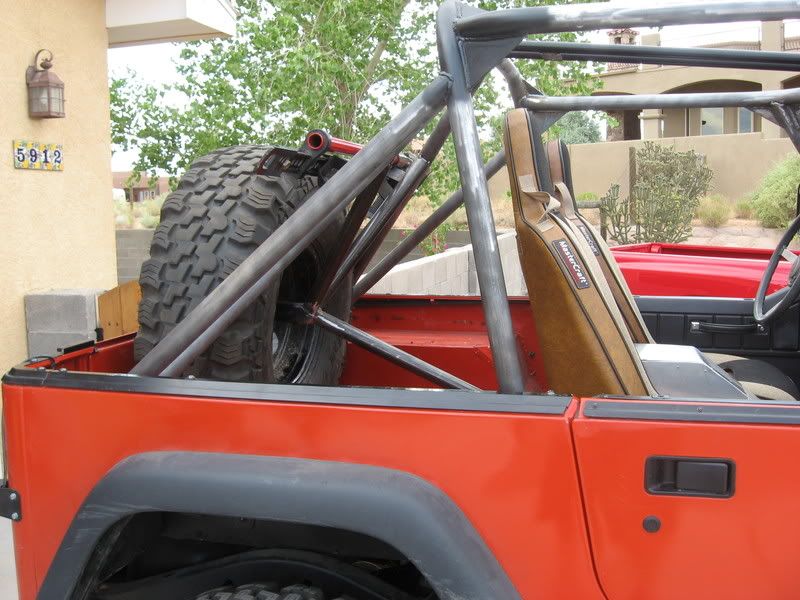 Flat skid plate. I still need to cut it for the drive shaft.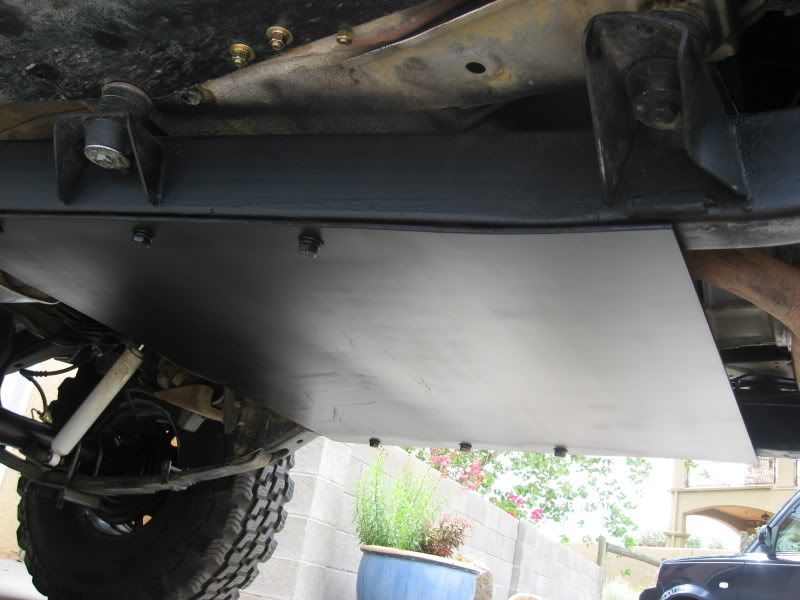 Viair OBA. I put manual valves for the ARB too