Convert to external slave--you will need bellhousing from 94 or newer AX5 equipped Jeep (ebay, junkyard) long snout version input bearing retainer with new seal in it (ebay, zumbrota bearing and gear, Novak, advanced adaptors, junkyard) clutch "fork" (junkyard, ebay, local parts store) and the new internal slave, hose, master cyl which comes as a one piece prebled unit. Internal view of bellhousing in an ext slave 94 Jeep: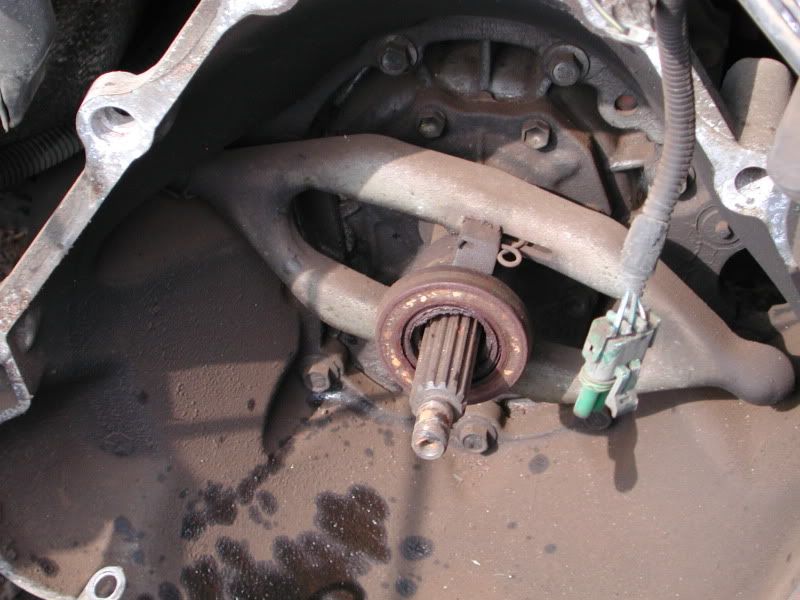 Here is a writeup on the external slave, includes part numbers of the one piece unit as mentioned.
http://www.jeepforum.com/forum/f12/b...-unit-1112094/
Having all of the above, you will need clutch "kit" from your local parts store with new clutch, pressure plate, Throwout bearing, pilot bearing and the clutch alignment tool, ask for the kit for a 94 YJ, not for 92. From there it is all bolt in.
If you plan on keeping internal slave, get new slave from Jeep/Chrysler, not your local parts store. Don't even think about rebuilding a slave cylinder unless you are totally bored and want to spend the next few months pulling the tranny and then finally going with new. I don't even think parts would be available for this venture.