Since I haven't updated for a month I guess I'll throw a status up here
It's basically sat since my last post as I'm trying to find some time between vacations and a busy work schedule to do some repairs.
It actually would not start when I went to move it into the driveway over vacation, so I left it on the street until we got back. I looked into that last Sunday by taking the battery to get tested at advance which tested good.
Then I went down the line to the starter. I unbolted it and out poured a couple ounces of water of all things. Pic of the puddle that came out is below. It seems the cowl drain was positioned directly over the starter and with the heavy rain we've been getting the water must have seeped in.
I'm going to let it sit in front of a space heater to dry it out tonight in hopes its still good, but my hunch is the motor is toast.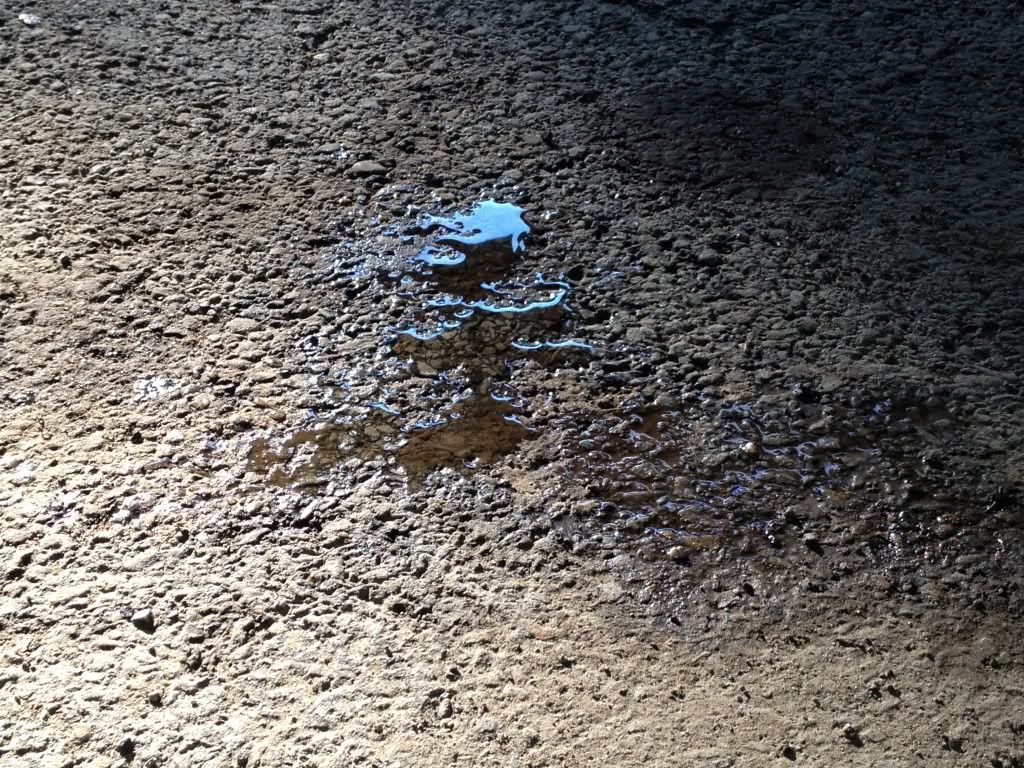 After that I got around to replacing the pinion seal. My pinion does not feel so healthly when I rotated it around so well see if that is actually the source of my driveline noise. If it is I'll be looking for an 8.8 sooner than nature intended. I'd have to look in the yard I go to but the guy said it was 150 complete if I pull it myself
I also reinstalled the front driveshaft since I've been putting that of since the trans replacement. I'm hoping to get all these issues solved so I can make it over to rausch with my bro in sept.