couple things i forgot to mention about inspection. My tires ended up being dry rotted on the
inside
too. I couldn't snap a picture when the mechanic was showing me, but it was split from the bead straight down to the tread. I've never seen anything like that before and the mechanic said its very rare, so I'm glad I got new tires.
Saturday morning I started by running to the parts store to get fluids and any parts I could possibly need. I ended up buying a clutch kit, transmission input seal, rear main seal, and transmission output seal Friday night in preparation. Only ended up picking up the clutch and the input seal after inspection saturday morning.
Here's a picture of the transmission I picked up last winter for 75 bucks. The guy had it hooked up to a mercedes 4 cyl diesel in his YJ
. That's why the bellhousing is cut up
I had deja vu with the transmission input seal. The old one was completely toasted. Replaced with National #1981 (Timken #1981 went into my previous trans). I'm glad i remembered that number because the parts store guy couldn't find it in the system (surprise there). Cleaned up the cover, new rtv and installed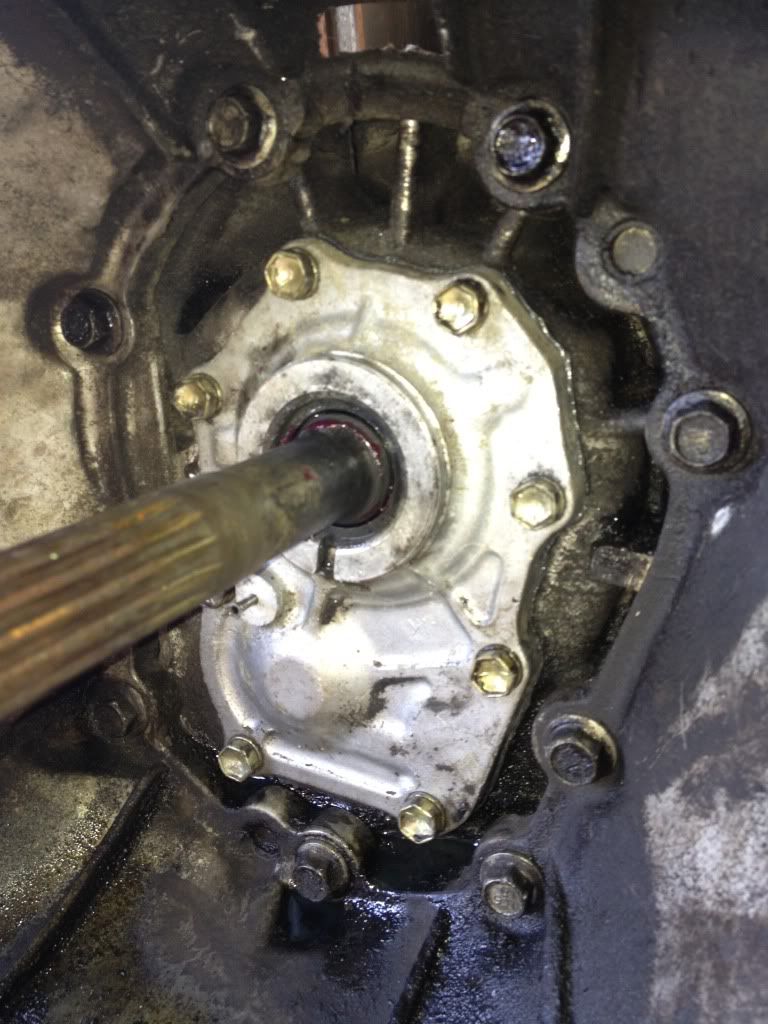 This was the status by the end of Saturday. I had about 4 hours into the removal (had some craigslist dealing to do that morning too). The original one on the left, the "new" one on the right.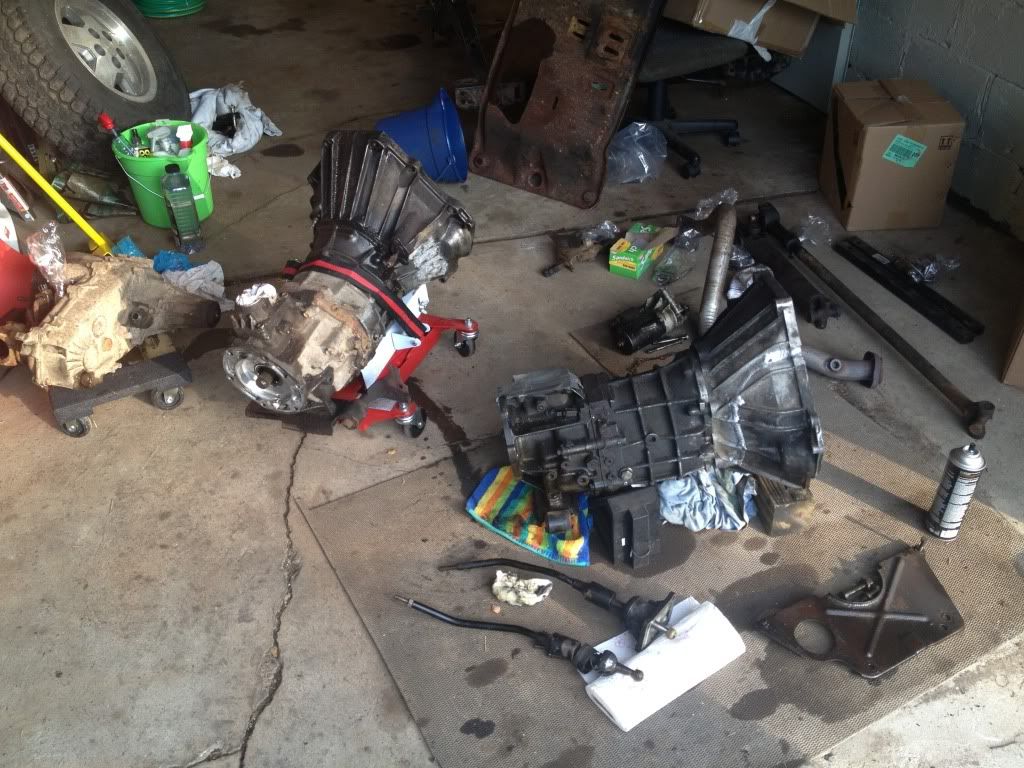 I ended up messing around with spinning the input shafts and listening to the transmissions. The "new" one sounded alot tighter and quieter than my old one. I could definitely hear a bad bearing noise inside when I turned it.
I also noticed that the clip holding my throwout bearing was completely off and laying in the bell. It was also all wet again with oil (unknown origin, but probably my valve cover)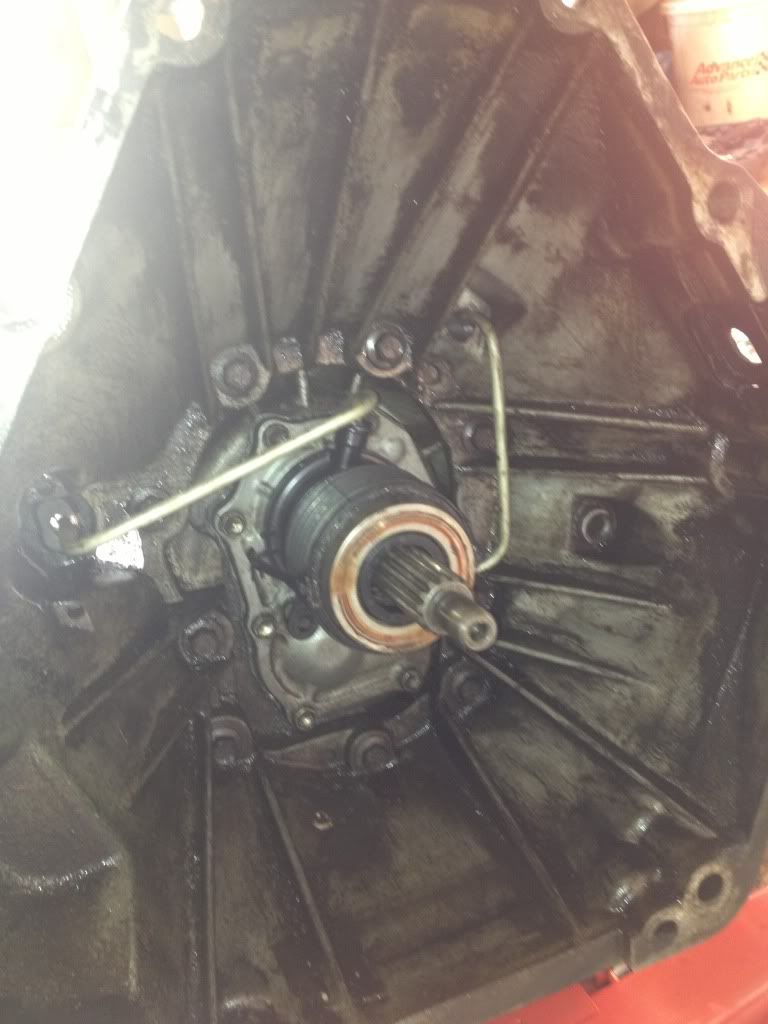 This ended Saturday with the plans of swapping everything over between transmissions in the morning on Sunday.