Since we got a heat wave here in Pittsburgh (50 deg)
I headed outside to do some testing.
blocked exhaust check
I started by punching out the cat to rule out a blocked exhaust. Turns out it was blocked as my throttle response went from non-existent to marginal.
spark plugs/wires test
I started pulling spark plugs and testing plug wire resistances
#1 plug wire resistance: 5.45k Ohm
#2 plug wire resistance: 5.65k Ohm
#3 plug wire resistance: 6.33k Ohm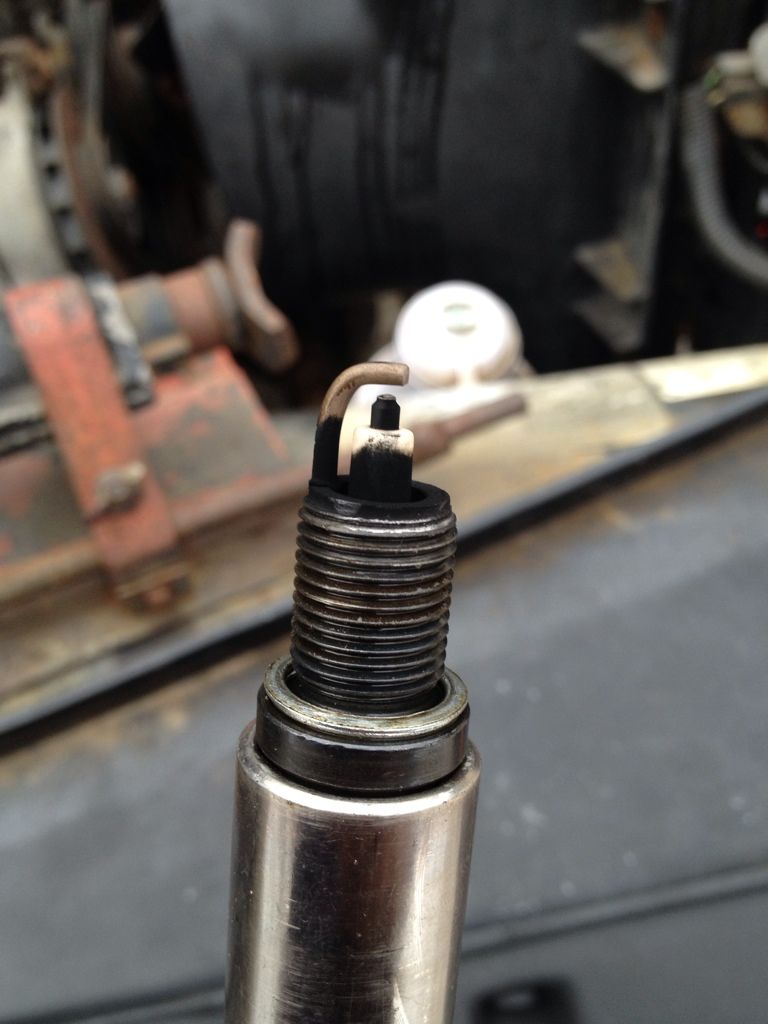 #4 plug wire resistance: 5.11k Ohm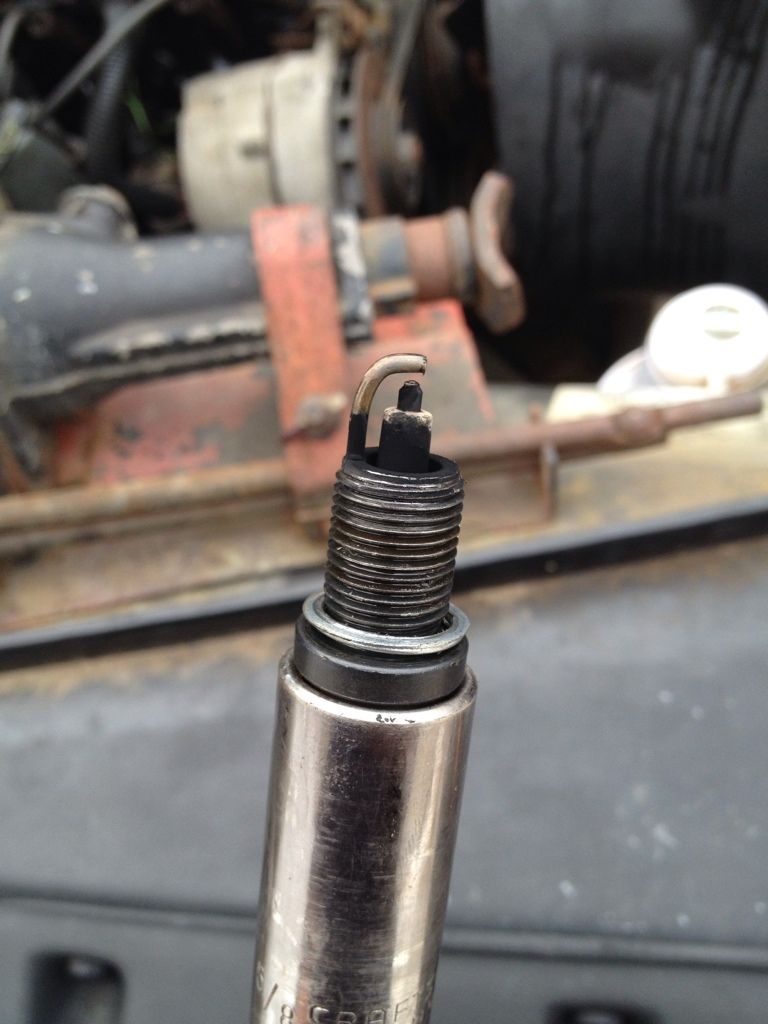 Coil/Dist wire resistance: 5.71k Ohm
I'm not quite sure what the resistance should be but after some research online it looks like the resistances should be about 4-5k ohms per 1 foot of wire? If that's the case then I need to replace all of them because most of the wires are only 8" long
I've also swapped the #3 and #2 plug wire and it seems that the look of the plug swapped (wet on 2 was now dry, dry on 3 was now wet). So I think I have inconsistent spark on #2 caused by the wire

o2 sensor test
The o2 sensor was tested between terminals A and B (yellow and black) and found a resistance of 7.3 ohms (spec says 5-7 ohms). It looks like my o2 is slightly out of spec and should be up for replacement.
I also measured between gray and black and got 158 ohms. I'm not sure what this was supposed to measure because the book says nothing about these terminals as far as i read.

cts sensor test
The cts in the jeep now tested at 1.42k Ohms and the temp sensor showed below 100* (although I think the temp sensor wire may be faulty after the head install). This was also after running it for 5 min and driving around the block, however the manifold was just warm to the touch. I'll have to double check the one in there when the jeep is completely cold.
I've bench tested the other two sensors i have (old stock one, and spare i had). At outside temp (50*) they both had a reading of 6.5k ohms, then i put my hand around one while measuring and it went to 2.5k ohms at body temp. This seems that both are in working order so I have good replacements if the one in the jeep is bad.
other news
My Voltmeter gauge no longer works lol. However I verified with a voltmeter that the battery is charging at 14.5v. So i have a wiring issue somewhere in the charging circuit
As stated above I think my temp gauge is no longer reading correctly. I'll have to see if the sending unit has a test i can run or if it's the wire