alright.. spent the last couple days wrestling with the trans/tcase to get to the clutch. My trans mount came off in two pieces and I now hate myself for using nylon lock nuts on the transfer case drop bolts
lol. Once I got the old clutch out it was pretty much completely smooth. So after some thought I decided to bite the bullet and buy a clutch kit to hopefully not have to deal with this again soon. Here are some pics..
New clutch n that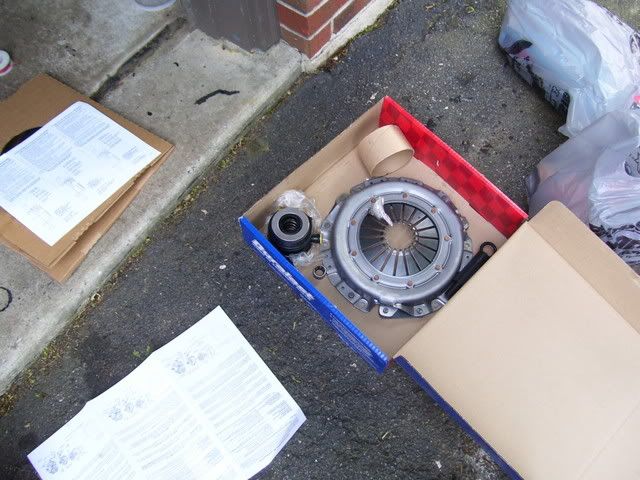 Yep that's a good coating of gear oil all over the inside of my bellhousing. Input seal is completely shot. And I always thought that puddle underneath was a shoddy oil pan gasket install lol.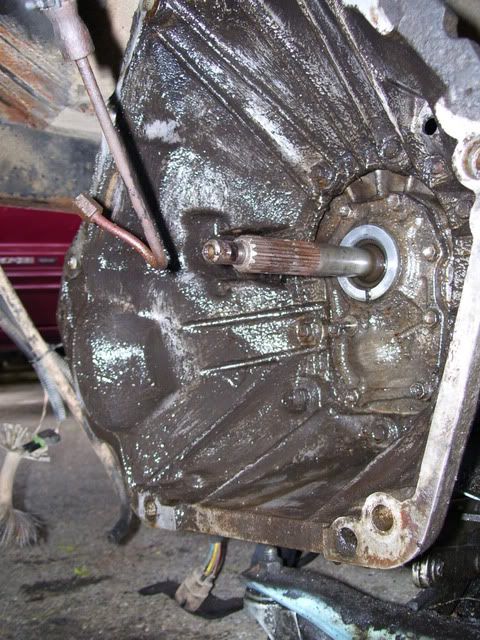 Got work done with a toothbrush and some degreaser..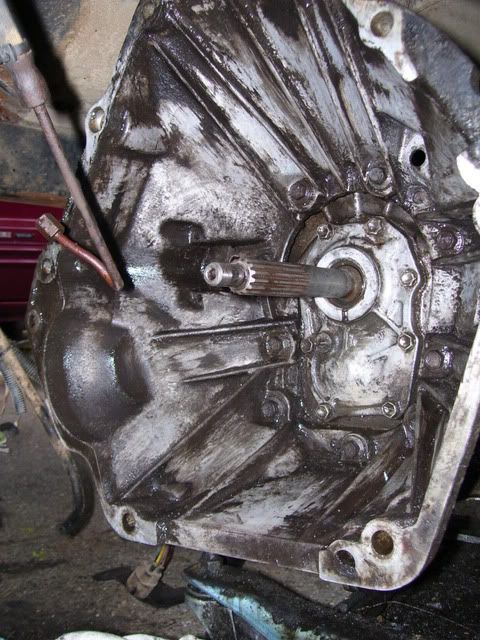 Here's the tranny without the bearing retainer plate. Had a HELL of a time finding the right input shaft seal. Anyone that's interested.. TIMKEN #1981 was not the correct input shaft seal (at least in my case). Had to cross reference from the numbers on the old seal through a couple companies to get the right one (national 223014).. lot of running around and a lot of headaches.
New one in with RTV to seal the plate
This is as far as I got as of 20 minutes ago.. got the new slave and lines in. it was getting late and didn't feel like working by my head LED light alone.
This brings me to a question.. is there a way to get the pilot bearing out of the flywheel without the use of a special puller? Auto parts store didn't have one to rent or in stock and I'm kinda thrown for a loop. I know there is a trick with bearing grease and a socket but I wasn't sure if that works for this setup or not. Anyone have an idea?