well got alot done this weekend. Got my headers finally friday, and got them on and everything put together finally on my motor....
Saturday was wiring and other odd and ends. Got it cranking off the key, but no start. It needs the timing messed with...
Sunday was my tranny mount and driveshaft built...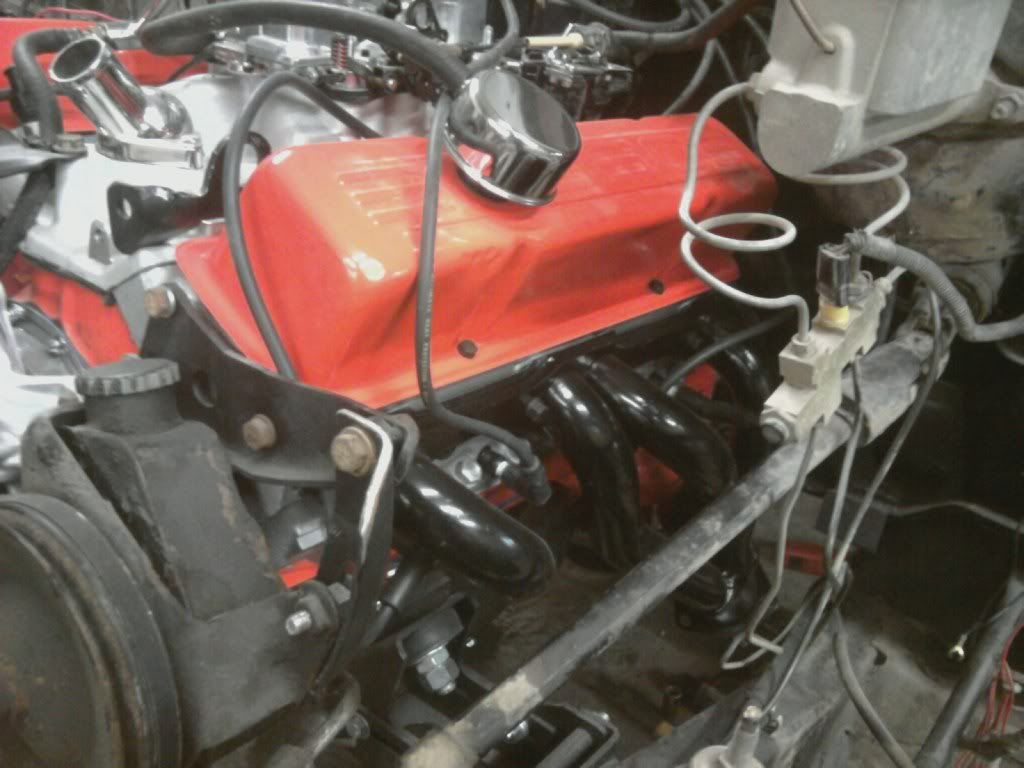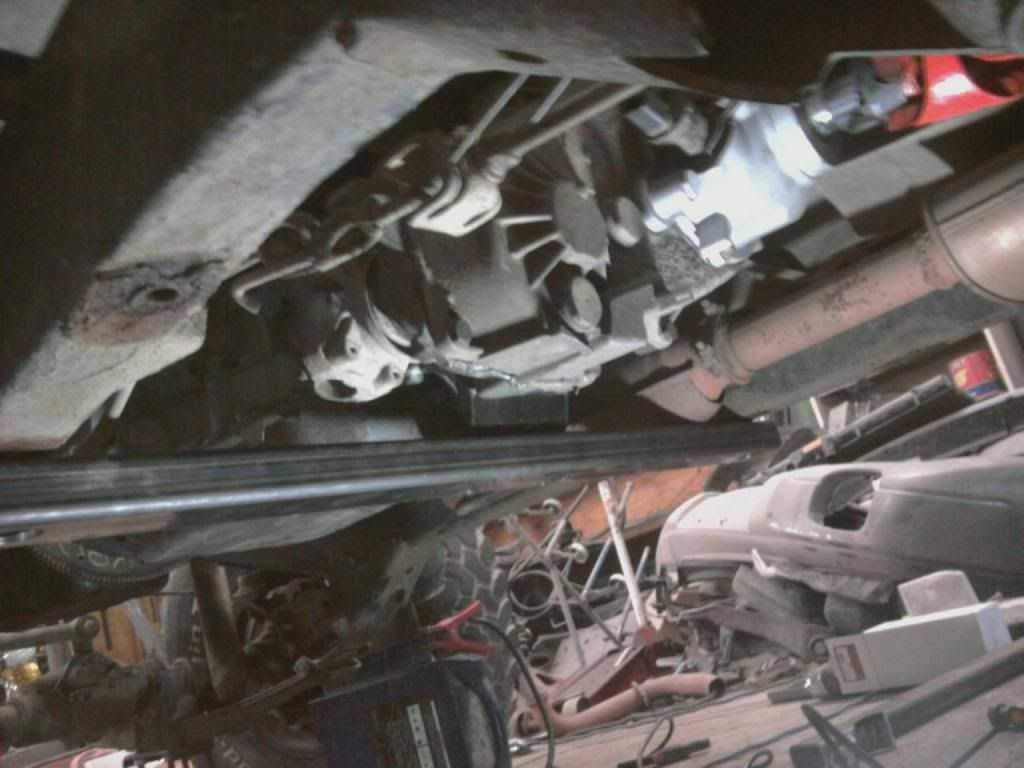 Tranny mount is a 1.5x 2.5x 3/16 rectangle bar
Driveshaft is a stock cherokee shaft, cut down