I used the TJ rear tubes and welded them to my YJ sport cage. I just carefully cut them off of a TJ cage I got for free. Then I welded some DOM tube over top between them. I plan to add a lot more to it here soon in the near future.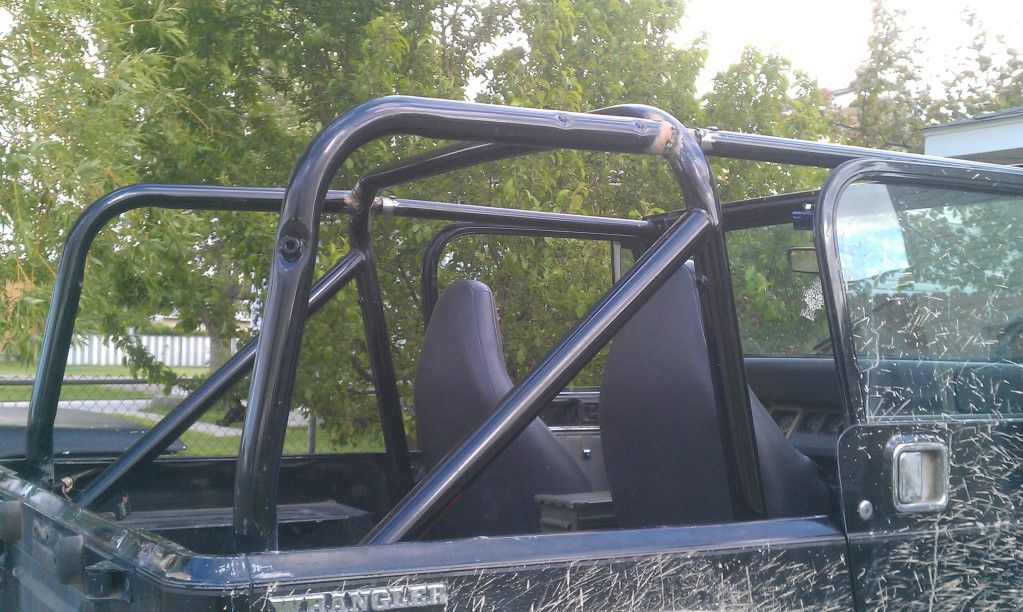 I have a couple more pics in my build thread on it also.
__________________
build thread: http://www.jeepforum.com/forum/f22/skyj-eccentric-build-1467426/ '90 YJ 4.2 with 4.0 head, HEI. AX15, NP231 SYE, Dana 30 4.56 open/ 8.8 4.56 detriot locker. 1" shackles
2" BL, 4" stretch all on saggy waggy springs.