Sooooo.......... Its hard for me to write this thread and not be irriated with Rocky Road Outfitters. I have talked up their highsteer kit for over a year now and must finally come to terms with a flaw in their design. This issue be specific to my own experience as mean Max and others have had zero problems with them.
Overall I love the setup, however about 6 months after installing the kit, the bracket on the driver's side grew a huge crack on the lower most mount. The part that droops down and allows the steering knuckle bolt to pass through it for support. Basically the lowest mounts on the bracket cracked in half.
Well I welded it the first time while it was on the jeep... I had a few months of success with the new weld before it cracked again. This time I figured I would let it sit until I got around to it. Well today I was changing my brake caliper and discovered this...
Here is a comparison to the passenger side which hasn't cracked since I put the kit on...
.
Rocky Road is closed today so I will be calling them monday to see if they want to do anything about this. The entire red bracket was loose to the
touch
when I pulled my tire off today. You could literally grab it and shake the entire bracket. It oval'ed every bolt hole on the steering knuckle it could get it's hands on so now my steering kuckle is ruined as well.
Here are some pictures of my repair... would you trust your life to this? I am very frustrated that this happened. I do MODERATE offroading here in Florida, I asked RR when I bought the kit if it could stand 36" tires and they said they were fine up to 38"... I dont know why the bracket broke on my jeep. It started out as a crack, I welded it, it cracked again, and then total failure today... Cant help but wonder if it would have failed while doing 70mph near downtown Orlando.
MY REPAIR: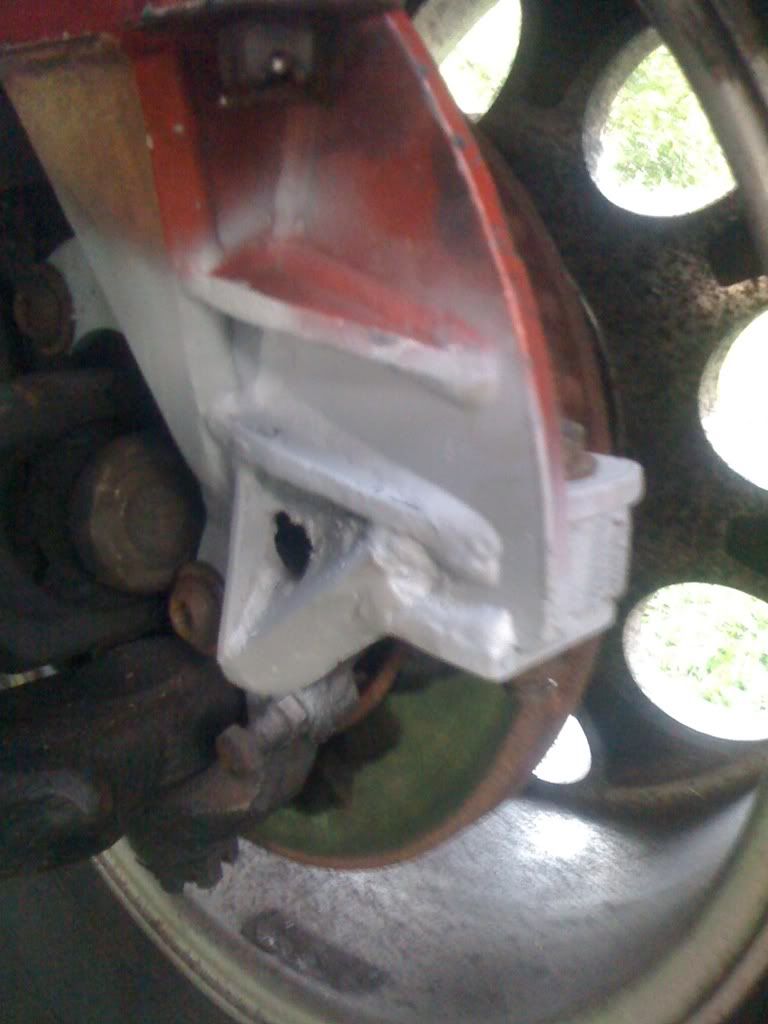 (Passenger side, think of it as a "before" picture concerning how much metal was bracing the system before, and after I added gussetts.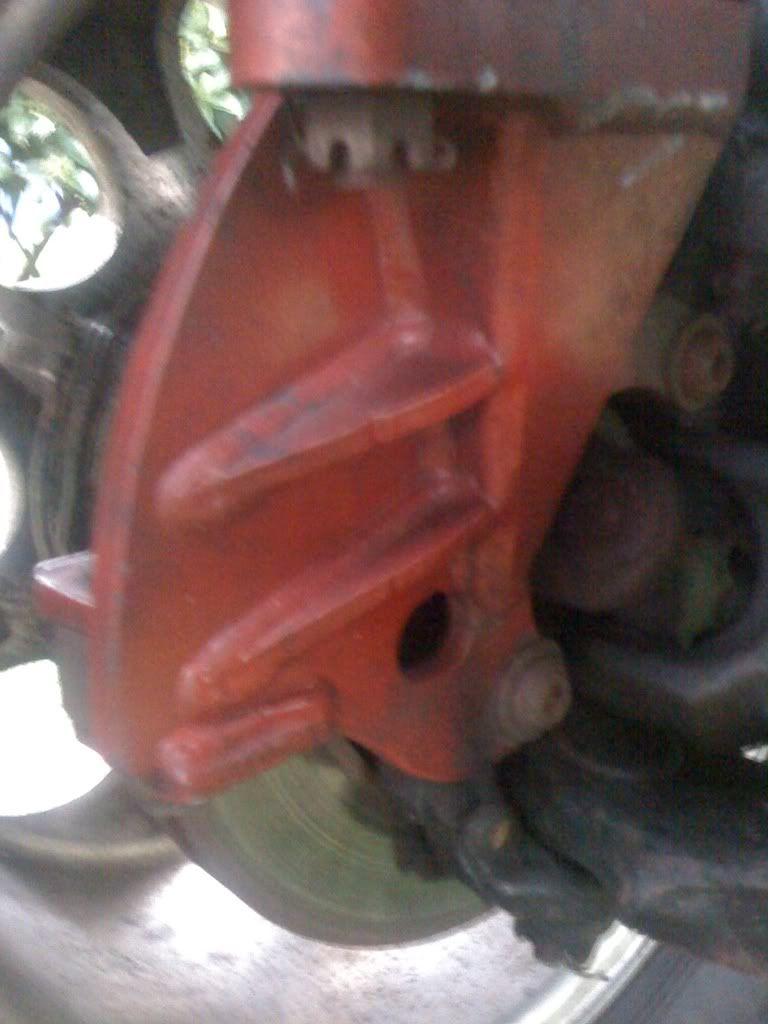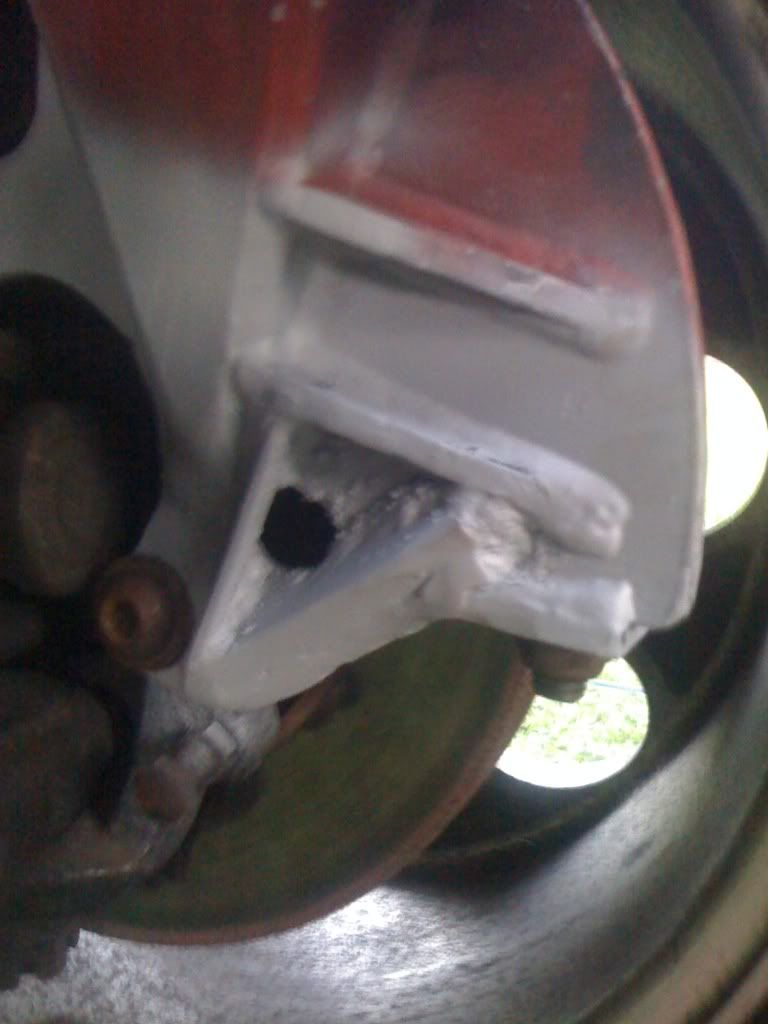 Its hard to see what I did with the primer laid on as thick as I did... Basically I took a small piece of angle iron and gussetted the bracket as best I could AFTER welding it back together. Will these angle iron gussets hold up? You can see the difference between the passenger and driver bracket now.