Replaced my radiator today (56k teh NO!)
---
So all my stuff finally was delivered from Rock Auto today.....
My jeep was runnin like 220 goin down the highway, and while sitting in traffic it was on the verge of overheating because..........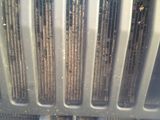 Sooooo I ordered and got this stuff from rock auto and oreillys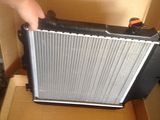 180* T-stat, figured id go a little cooler...turns out thats what was in there to begin with HAHA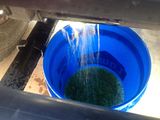 Catch old coolant, even if not re-using!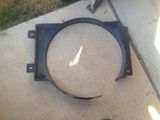 Think my shroud has seen better days? lol
Looks like i have a cpl leaks too (this is the fan side) and the pass. side bracket came off!!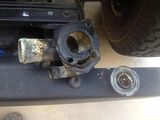 ewwwwyyyy. Had I had my wire wheel bench grinder, i would have cleaned this up instead of replacing....but all my tools are not here yet
New PS belt was SNUG fit! But it was the right length..... That tensioner bracket setup on the pump was really confusing!!
IF reusing coolant, make sure to filter it
EWWWWYY!!!!
and now, sitting in my driveway idling for 20mins while i cleaned up my tools & trash. HOORAY!!!
So I had a late start because I had to go to work and meet with a salesman bringing buy a demo for us to look at.....
I love my job!....................and my jeep!
---
-ReD
Fire Lieutenant/Paramedic
San Antonio, Tx
'90 Yj 4.2L 5spd