I had noticed that my metal dash support, behind the instrument cluster had started to rust. I had bought a replacement on ebay for 60 bucks, so i decided i would take some pics and show how i changed it.
So first off, heres a pic of my original dash, minus the radio. Mine got wet but i managed to catch it before it shorted out.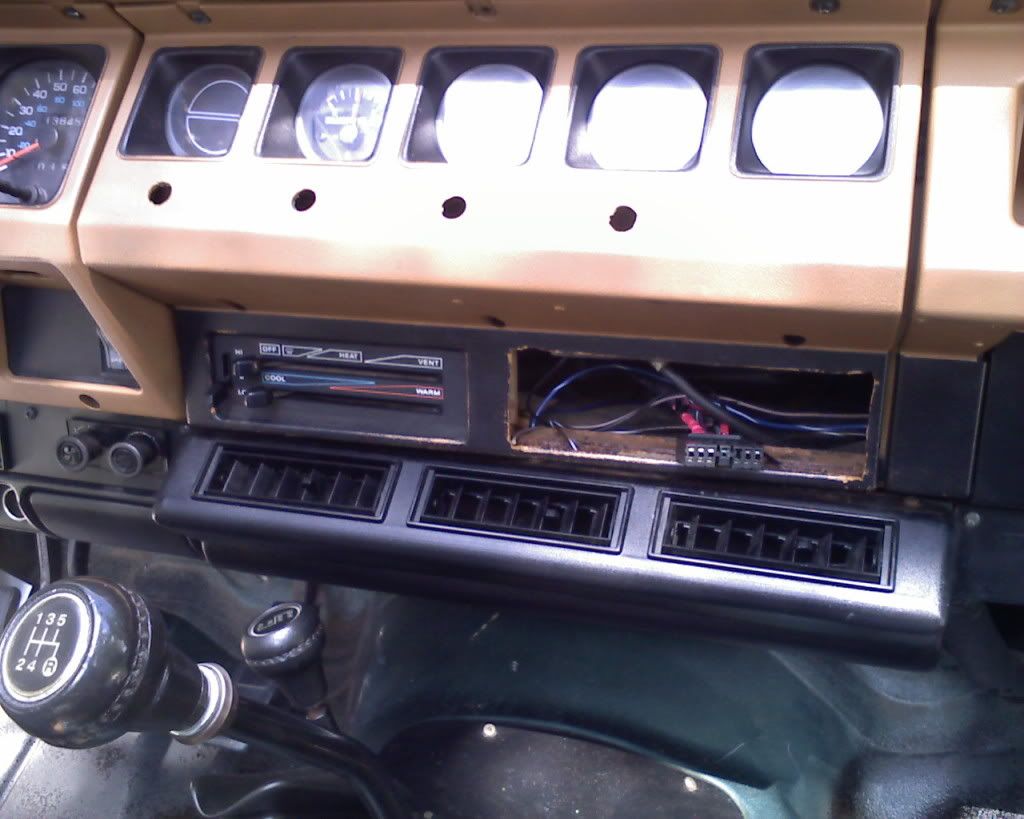 Before you start, remove all the bolts holding the windsheild and fold it down.
First thing off is the bezels around the guages. Pretty self explanatory, its just a bunch of phillips screws.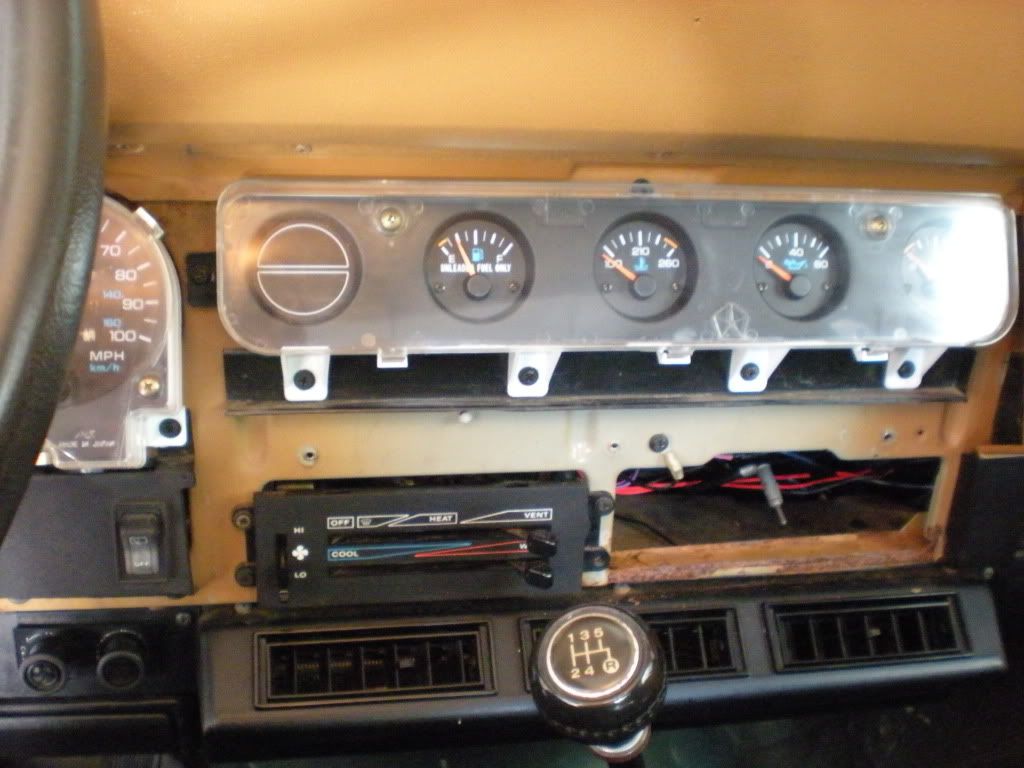 Now where the first difficult part comes in... The glovebox.
You can choose to leave it in for now, as it will come off with the metal support later if you want.
There are more of the phillips screws at the top near the dash pad. Remove those, and the bolts holding the glovebox door on. It will look like this.
But wait, the glovebox wont come off just yet. There are 4 tiny screws put in backwards. They are a major PITA to get out, and i dont think they are entirely neccesary... damn jeep engineers..
Now i found it easier to drop the AC vents now (if you have AC) to get at the screws.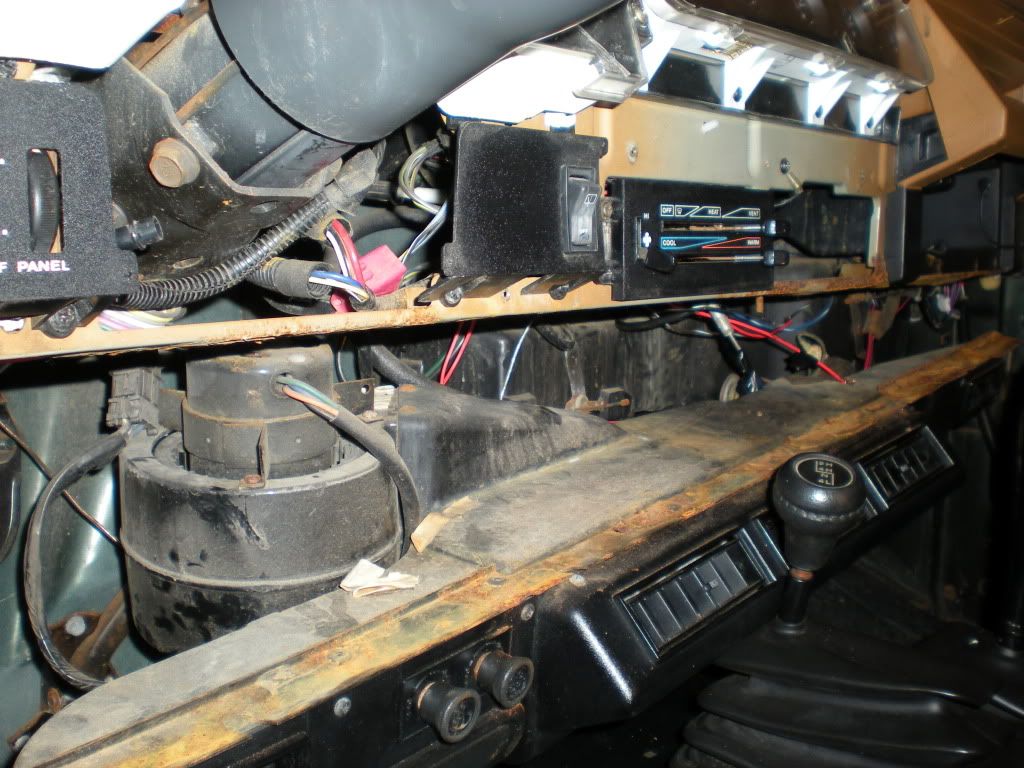 After the AC vents are dropped, you can get a small ratchet underneath the get at the screws. theyre small little buggers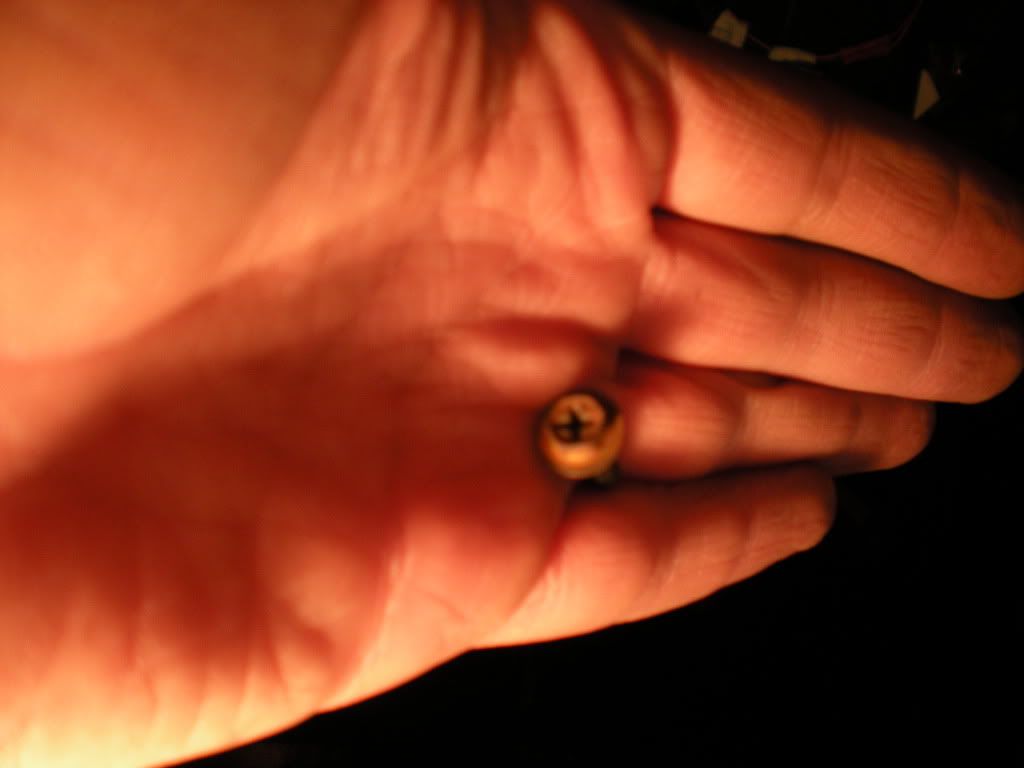 In my case, the glovebox still was stubborn and wouldnt come out because the screws got rounded off, so i decided to continue.
The next step was to start removing the instrument cluster and switches. Also, make sure you label them with masking tape so you know what goes where when replacing the dash.
Then the heat controls needed to be removed. Unplug the wiring harnesses, cables, and vaccuum lines. Again, label all for reassembly.
Talk about bad rust, right?
Also, ignore the bent metal in between the radio and heat controls. That was how i got the controls out before figuring out how to got off the cables.
Then goes the dash pad, more phillips screws. Again, self explainatory.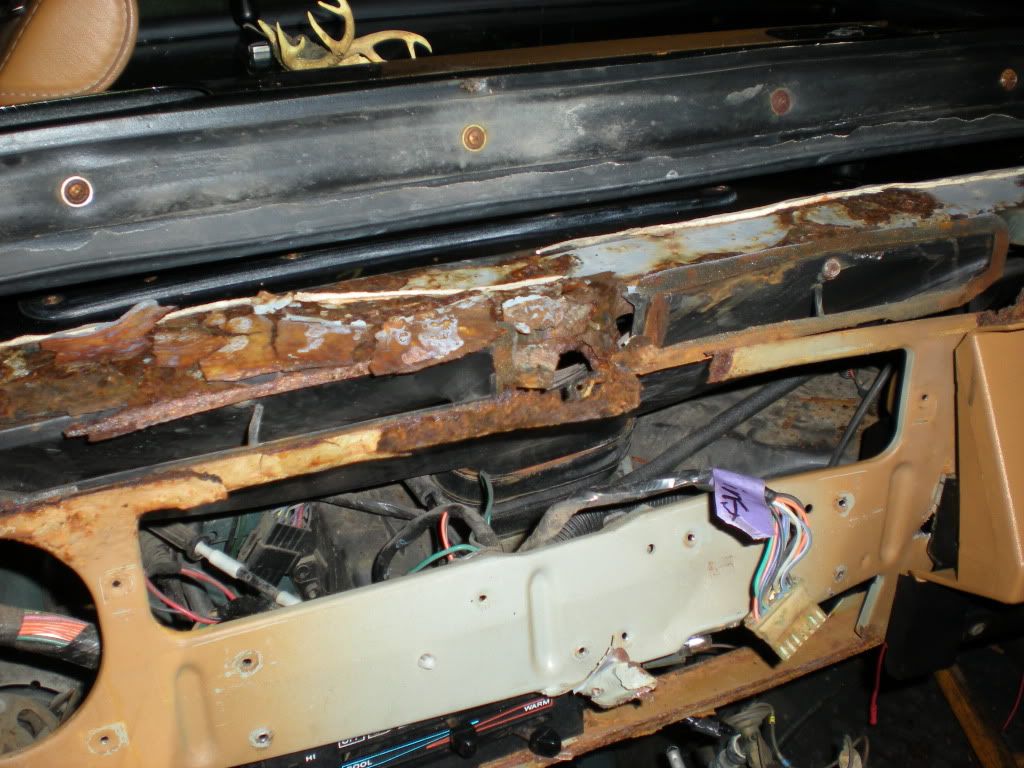 Almost there...
The bolts along side the speakers need to be removed. These are the last bolts keeping the dash on.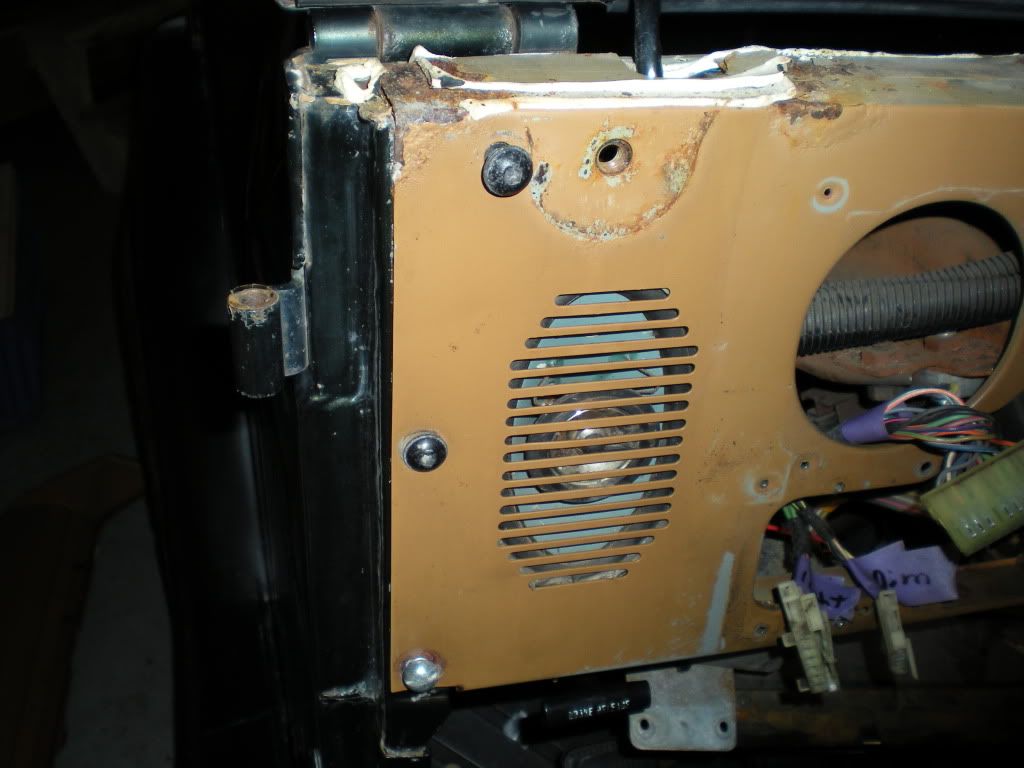 Now the dash support is loose. Yay!
Oh wait, the rust only gets worse...
Not to mention the large amount that fell while removing it...