So I installed a Rugged Ridge SYE on my 1990 NP231J and drove fine for about 250 miles then at 263 I went under cuz my speedo stopped working (I used a 1995 harness) and when I went to readjust the speedo housing cuz it's a 29tooth and not a 36 tooth like I need (4.10 gears on 31.65 inch tires) I noticed that there was this awkward fluid on the muffler and in a spray line over the underbelly. Any ideas?? I notice the fork can wiggle a small amount in and out. The seal was dry when I touched it. The inside of the fork was a little wet like where the u joint sits. I haven't removed my t-case drop since installing the cv shaft and t-case but that wouldn't cause this would it?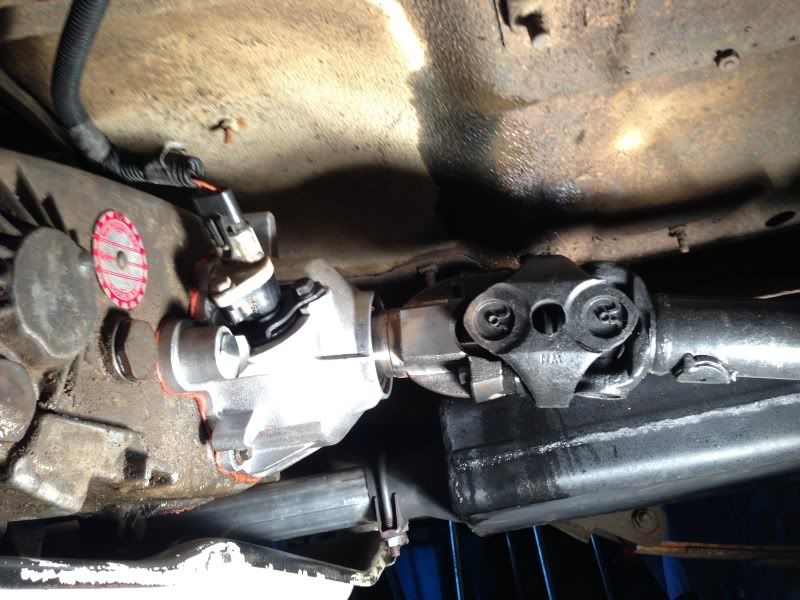 /End Transmission
---
Quote:
So ghost has a plug in his hole and opihi has a gaping hole, Do I need to worry about this hole at all? I just don't want to start her up and have something spewing out of it.
Side Effects may include dry mouth, nausea, vomitting, water retention, painful recolage, hallucination, dementia, psycosis, coma, death, and halitosus. YJs are not for everyone please consult your physician before use.