As many of you know I was lucky enough to win a Poison Spyder hood louver in their recent giveaway. The louver arrived at my door in a very durable protective box last week. I was pleased to find that fedex didnt manage to damage the louver and it was perfect!
So on to the install...
The instructions/template that are provided with the kit are very easy to follow and well written. The only thing I wasnt willing todo was try to remove the hood and those torx bolts. So I covered the engine underneath the hood with a couple old towels and began to layout the template. The template is primarly located by the windshield tie downs.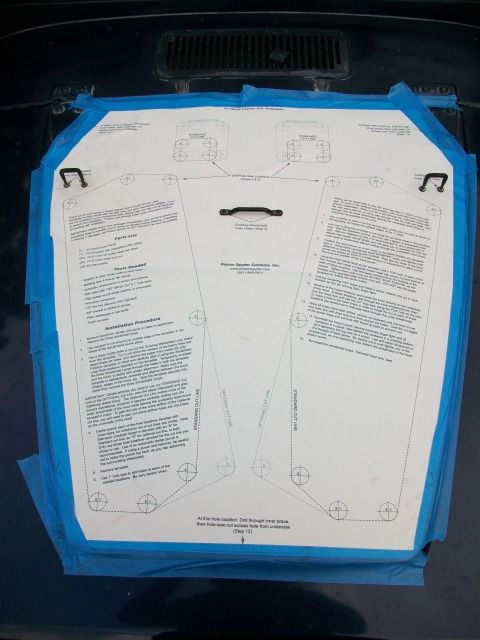 Once you have the template positioned and taped down its time to start drilling the holes for the corners of the cuts. There are 2 possible patterns to cutout I used the standard one that didnt invovle cutting up the hood support channels.
Next its time to break for a beer before chopping up your hood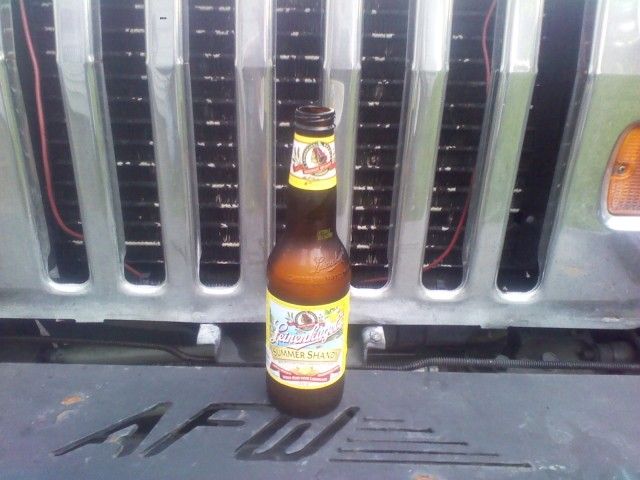 After that I used a sawzall since I didnt have any metal blades for my jigsaw to cut out all the sheetmetal. The jigsaw or a power sheers would be the best tools for the job. Next I smoothed out all the cuts and burrs with an angle grinder.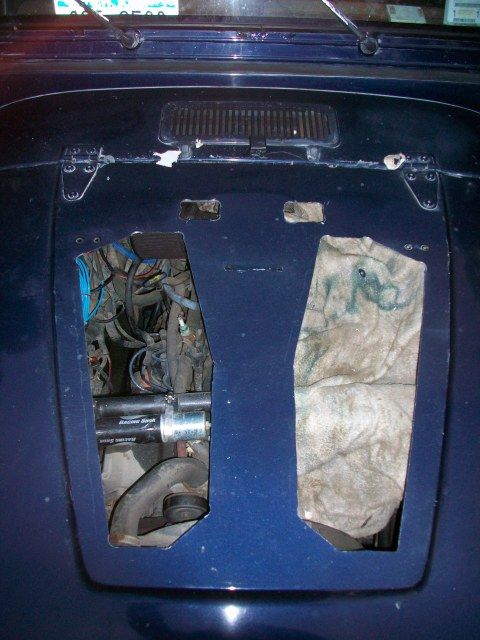 Then its time to test fit the louver and drill all the mounting holes through the louver itself. Since mine was powdercoated black I ran painters tape down the edges over the holes to prevent any scratches from the nose of the drill. Once the holes are done you remove the louver and knock off any burrs. Then I masked off the hood/cowl and painted the entire area under the louver both top and bottom to prevent any rust.
After the paint dries its time for final assembly!!!