Getting closer. I put some paint on the inner fender.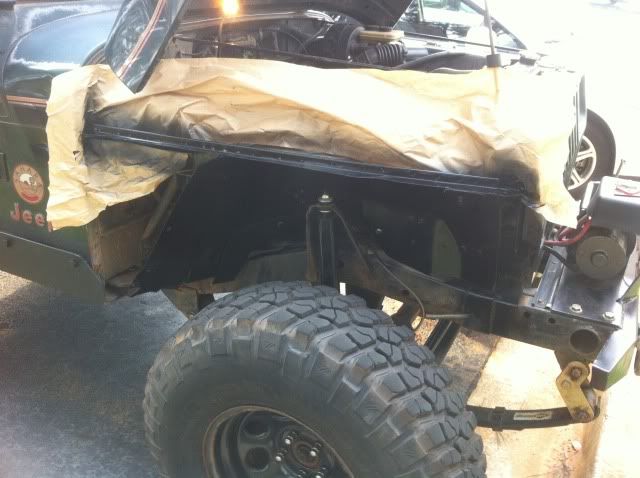 I waited a day and just put the other fender on this evening. I waited until the sun went down but the humidity was killer as always. My boxer Georgia was just as excited as me. I also found another use for the winch cable.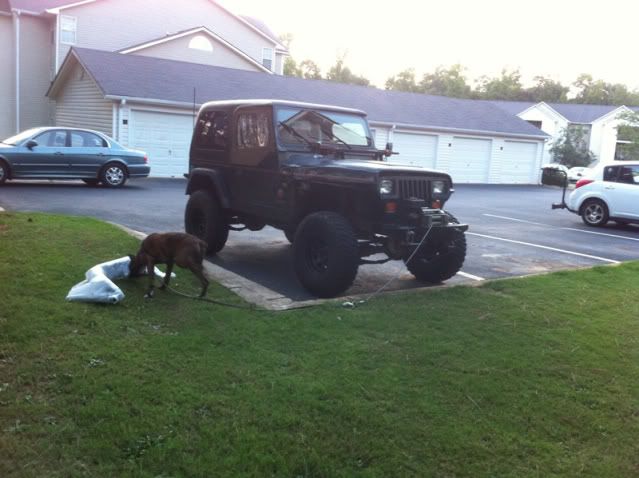 The powdercoat guy did a good job.
I will take some final pics tomorrow. It was too dark to take some this evening.