Registered User
Join Date: Apr 2010
Location: Georgia
Posts: 31
Pics of outside the frame exhaust
---
I have been working on my yj Chevy V8 swap for 4 years now. It has turned into more than I could have thought. Different frame. Different tub. All kinds of new parts. Well now I have the the frame almost complete engine on the frame and tranny on the frame. Now I ready to figure out my exhaust. I'm thinking of outside the frame headers but I want to see some pictures of this setup first. So if you have this set up please share some pics to help me make up my mind. Thanks
Bump. Any one? I have looked online and can't find any that are helpful. I would like to see where they fall in under the doors. How close are they to the body or low do they hang or stick out.
Registered User
Join Date: Jun 2011
Location: Fort Collins
Posts: 257
Gads, since none have piped up, I'll kick two your way. BUT... it's a `79 CJ-5 and not a YJ (was mine).
The headers used to go into straight tube style glass-packs and when they wore out I put on "conventional looking" mufflers on each side.
If the pix, don't help your needs, sorry.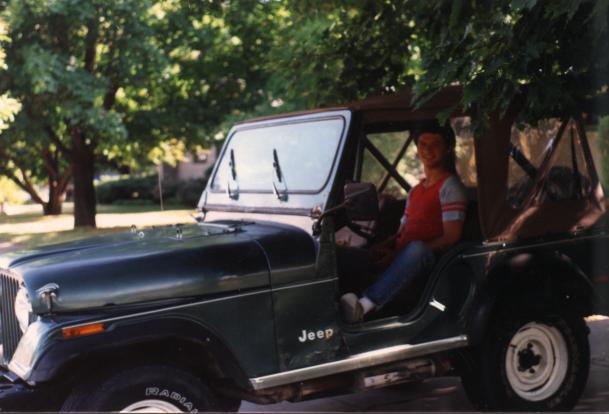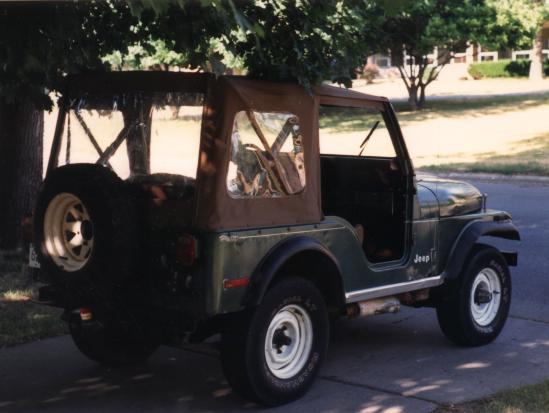 Thanks Jim that helps a bit. Did you notice any extra heat at floor once you installed them. Was there anything you didn't like about them.
Registered User
Join Date: Dec 2011
Posts: 828
my dad's jeepster was like that. stunk at drivethroughs. Why not do shorty headers and single 3"
---
'89 YJ, 4.2L, ax-15, B&M shifter, 1" BL, TJ flares, '99 intake, '91 EFI, 5.0L explorer injectors, GenRight tank & stretch, 35" ProComp Xtreme muds, 52" chevy springs rear, 44044 Ranchos front.....
Well to be frank. I didn't want to have to go to exhaust shop to have it done. I figured I could do these long headers with a muffler or glass pack after then a turn out. If I done shorties then I would have to have a shop do it cause I don't have a pipe bender. I can weld all day long.
Registered User
Join Date: Jun 2011
Location: Fort Collins
Posts: 257
IMO - Heat and smell weren't issues (but it was a two decades ago).

One bad thing about them though - it was back in college and a couple college girls, getting out of the pass side ended up with a large egg burn on the back of a leg when they got out and then straightened up - skin to hot metal. As I recall, that was the only bad side to'm. I never had an issue getting out of the driver's side though.

I loved the low rumble from the original glasspacks.
Registered User
Join Date: Feb 2013
Location: Atlantic City
Posts: 10
Some pics of outside frame headers
---
Sorry for the delay getting these posted. Today is the 1st day on an actual desktop PC. Lost my old account password and cant seem to reset it, so I'm starting over.
I bought this YJ already converted to a 350SBC, and I am still working out some issues. This exhaust system is on the list. The last owner had the sidepipes removed and "legalized" the jeep with a cat install and single outlet exhaust. While the concept was good the execution leaves a lot to be desired. Poor engine can't breathe!
Currently Active Users Viewing This Thread: 1

(0 members and 1 guests)
Posting Rules

You may post new threads

You may post replies

You may not post attachments

You may not edit your posts

---

HTML code is Off

---