It's been so long since I've dealt with the tranny mount hardware that I haven't a clue with what all I'm supposed to have.
A bunch of people have uploaded this diagram.
And I've been using that as a reference for the parts I need, since nobody has been able to give me a full parts list of what I need.
This is a picture of what I have so far.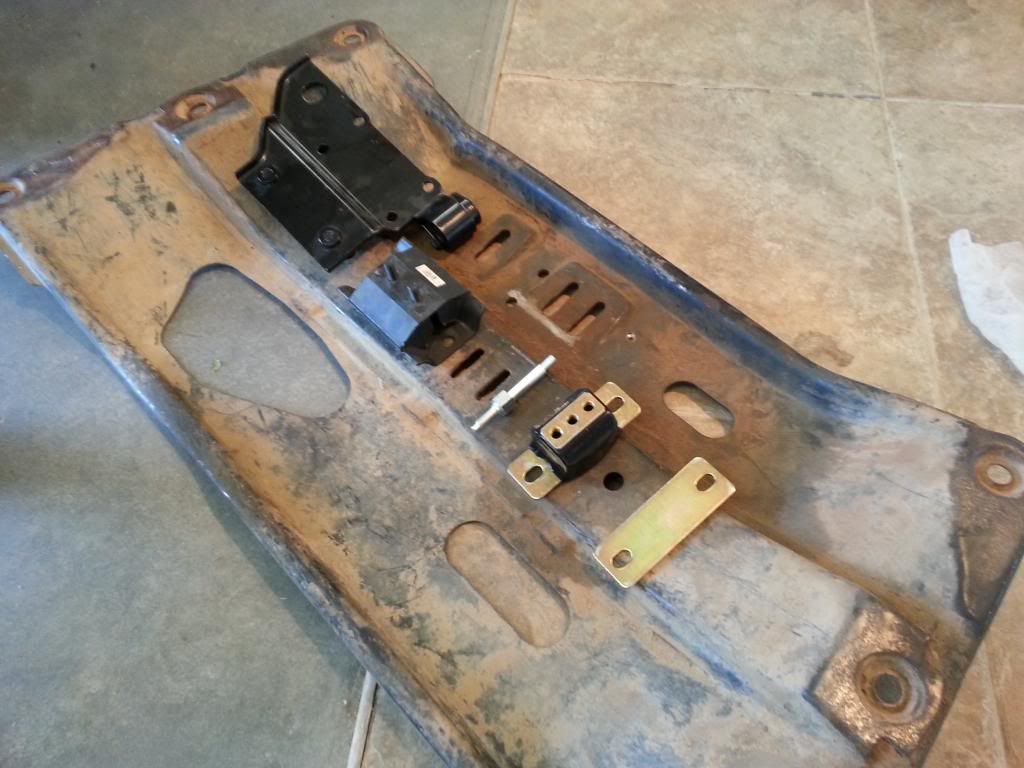 So going off the diagram, it seems like I'm only missing a series of nuts and bolts, yes?
Sizes and what not on the nuts and bolts would be much appreciated if anybody has that info. This is one of the bigger things that is holding up my V8 swap right now.
EDIT: Ok so after looking closer, I don't think I'll need anybody to give me the sizes for nuts and washers. Looks like one of those "triangle shape goes into the triangle shape" deals at the local hardware store.