Hello, new guy here. I did a cheap fix on my parking brake tensioner assembly today, and thought I'd share the info.
I bought my YJ a few months ago, and one of its quirks was that the parking brake cable wasn't tight enough. I crawled under the frame to wrench down the nut, and it was hopelessly rusted shut; any attempt to turn it would have snapped the bolt.
So I went to the Stealership yesterday to buy a new tensioner assembly, and they wanted $32 for it. I though this was a bit high, so I decided to tackle the problem myself.
I would have had more detailed pictures of the repair, but doing a write-up didn't occur to me until after I was done
First, I cut off the old bolt and nut, along with the hook that held the head of the bolt to the primary parking brake cable detent: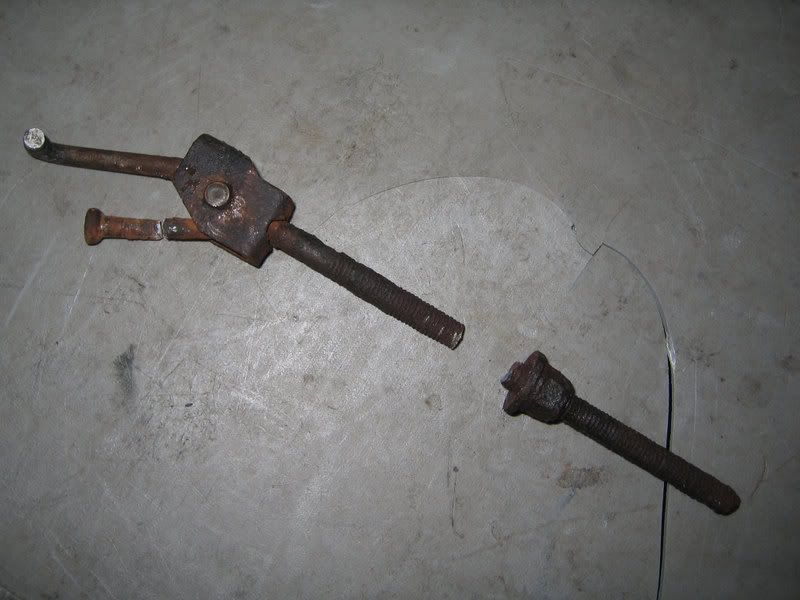 I opted to replace the old tension bolt with a larger diameter one, so I used a dremel tool and grinder bit (I'm sure you could just drill it too) to enlarge the hole on the cable detent. I purchased an 8" long bolt and self-locking nut from the hardware store, and assembled the parts. Note, the bolt has to be much longer than the original one because it also replaces the hook assembly.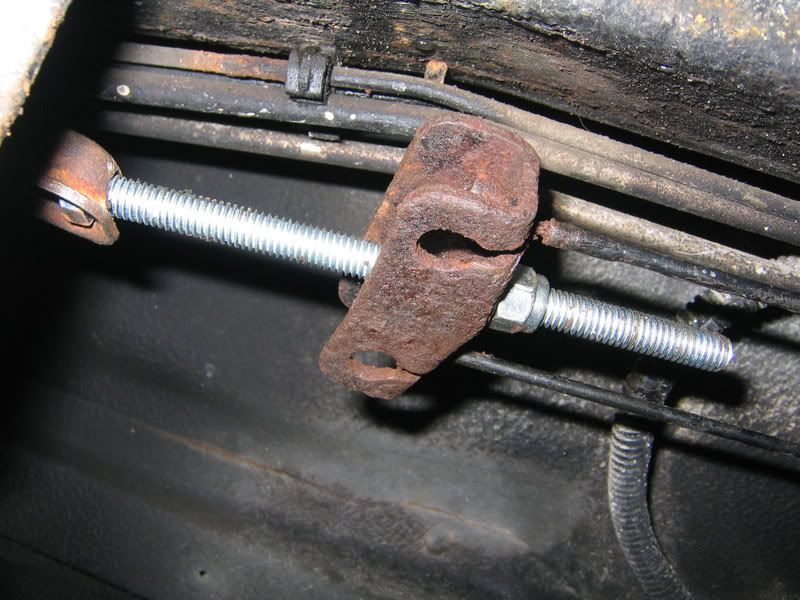 Works perfectly, total cost: $1!