overheated 95 2.5L - 2 leaks
---
overheated my jeep the other morning,
waterpump started leaking everywhere. replaced pump tonight. got it fired up - got it heated up
and a leak sprung up.
it is not coming from new Napa Pump, see pics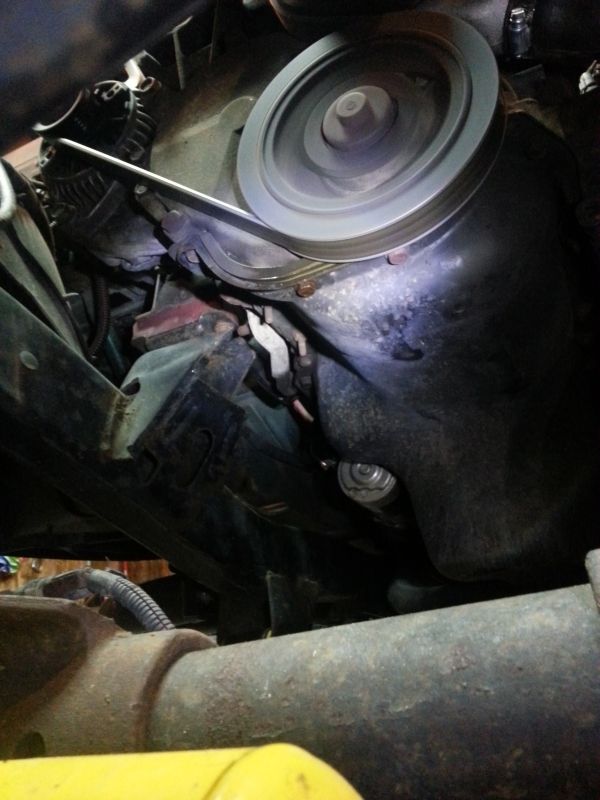 as you can see, it is not coming from crank pulley, or dripping down from water pump,
looks like it is coming from timing seal or actual oil gasket (WTF??)
what do i need to do????? i need my jeep back on road.
i was looking underneath best i could between the crankpulley and the timing cover and up to the new waterpump, i cant see where the new waterpump is leaking, this is scaring me,
can it actually leak from behind the timing cover??
---
1995 YJ - 33" BFG KM2 - 4.88 w/ Aussie front locker. 2.5" OME. 5/8" shackle. 1" JKS body.
1991 YJ - 4.0 - Stock and banged up and recent purchase