Quote:
Originally Posted by
plym49
Nice Jeep.

The stock air cleaners have an internal section that is unpainted and is susceptible to condensation forming, promoting rust. The rust flakes get into the carb and plug things up: bingo, the BBD gets a bad (and undeserved) rep. Make sure this is not a problem on yours to prevent fugazying that nice rebuilt carb. I just run an aftermarket air cleaner.

Love the trailer.
Noted on the rust. I checked it out and it looks to be good to go.
I was able to get the vacuum lines hooked up but I have no idea where this line goes. It was just sitting in the engine compartment.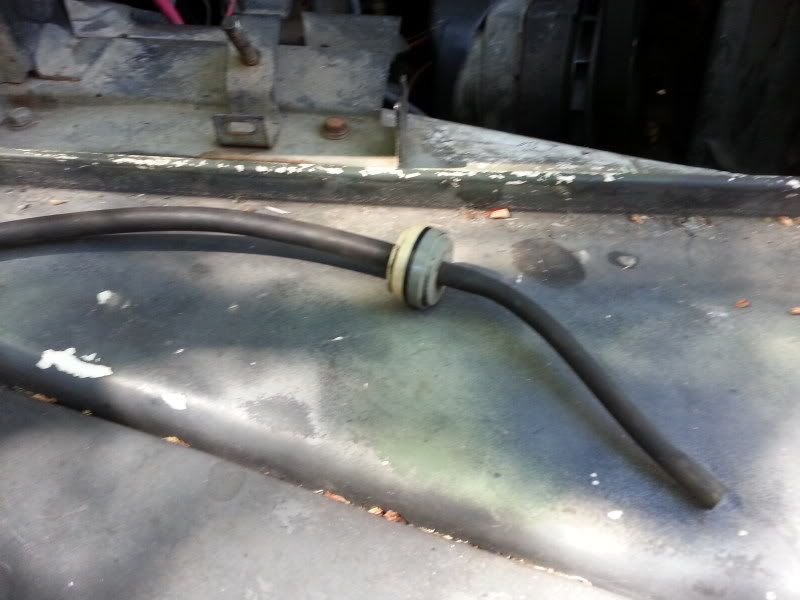 Basically, I reconnected everything the best I could with some of the threads I found here and some other tutorials online elsewhere. There is one port on the top of the air cleaner that I think this goes to but after that I don't know what it connects to. I have the very front port connected correctly and all ports underneath as well. I think this goes to some sort of fuel canister but that isn't in the Jeep anywhere. I think this might be why,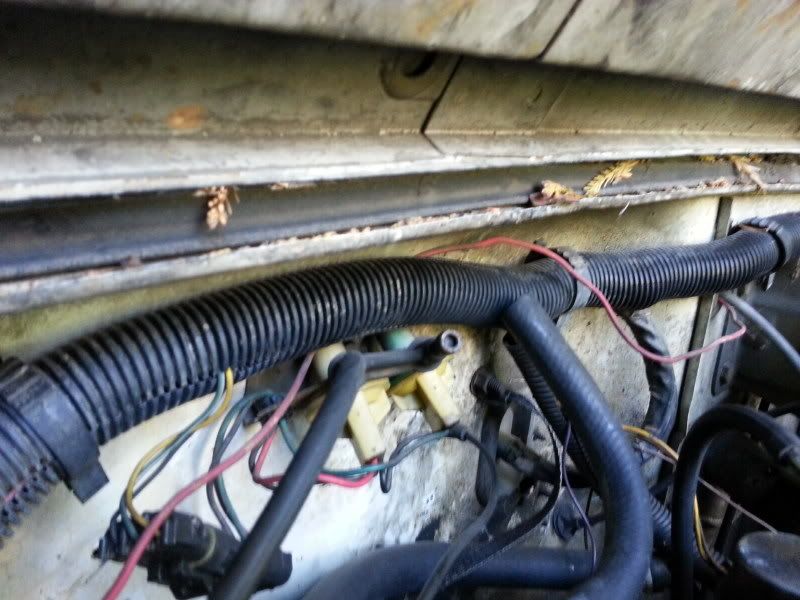 The right side is plugged with a screw. Was this an attempt by the PO to bypass something? It is the 10" vacuum switch and it is supposed to go to a vacuum reservoir and then to the carb. I cant find the reservoir and not sure how that ties in line to the carb. I'm kind of lost right now on this whole vacuum line thing but I will figure it out. I think I am just going to replace the whole air intake assembly altogether and get something a bit more, "modern". I want to be able to get this thing to pass emissions and be able to be registered so i can start driving it.
I also was able to tear the carpet out and my shop vac wasn't working so I just cleaned out what I could by hand.
Old dirty carpet
Capet out of here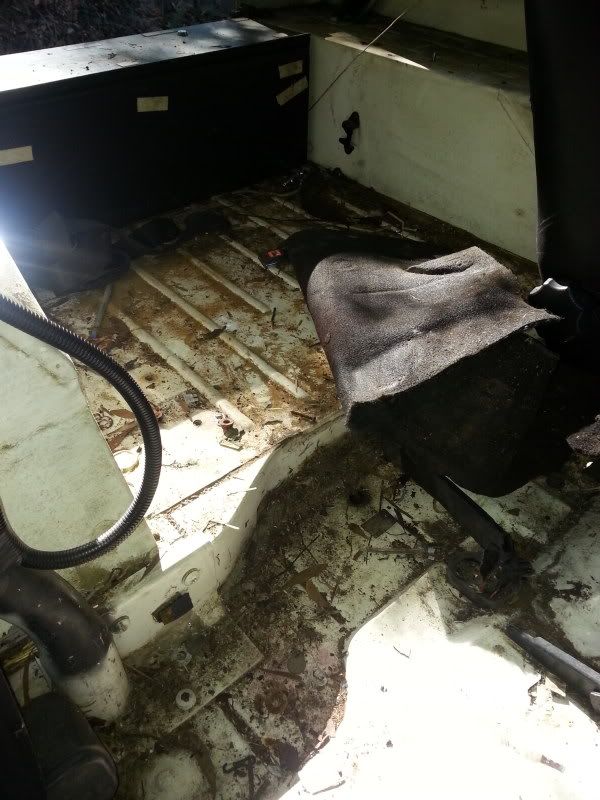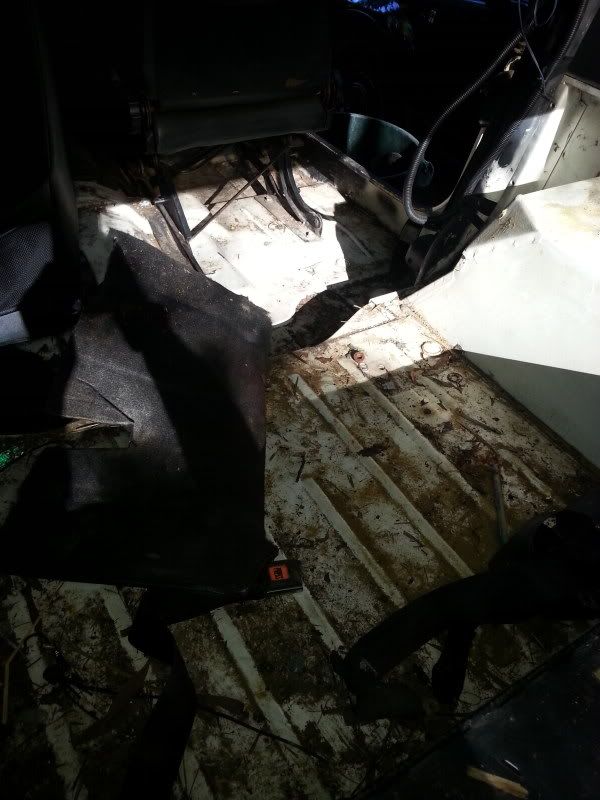 You can see how much crap is in there. I need to get a pressure washer in there. That grime is just not going anywhere without some steam cleaning. The floor looks good though. rust is nill to minimal. That's all I got done this weekend. Another week of waiting.