Alright. here it goes. So I was able to get to my parents house over the weekend where the YJ I just picked up is going to be stored. Living in San Francisco there isn't anywhere to keep it and my Dad has this ultimate set of tools. (No he is not a tv repairman). I will update this as I go along but it has been a while since I have had my hands dirty inside of an engine of any vehicle so I am starting out slow. First project is a carb rebuild. Right now, she doesn't start up on her own without spraying a little carb cleaner or dumping some fuel in the intake. After that she purrs like she just rolled off the line in Ontario.
A Few Specs
1987 Wrangler YJ
4.2L with a Carter 2 BBD (Good rebuilding link here -
http://www.4wdmechanix.com/Rebuildin...arburetor.html
)
Mostly stock except for the lift and suspension and of course tires. There is a nice Tuffy box in the rear that will need a new lock, soundbar, new seats and center console. There is a high lift jack and winch up front and I wil need a winch controller at some point to get that functional. It needs a good cleaning and that is an understatement. There is also a nice trailer that needs some work and I have some good plans for it including a pop up tent and gear.
I will get better pics up but for now some phone pics while I had a chance..
Carb removed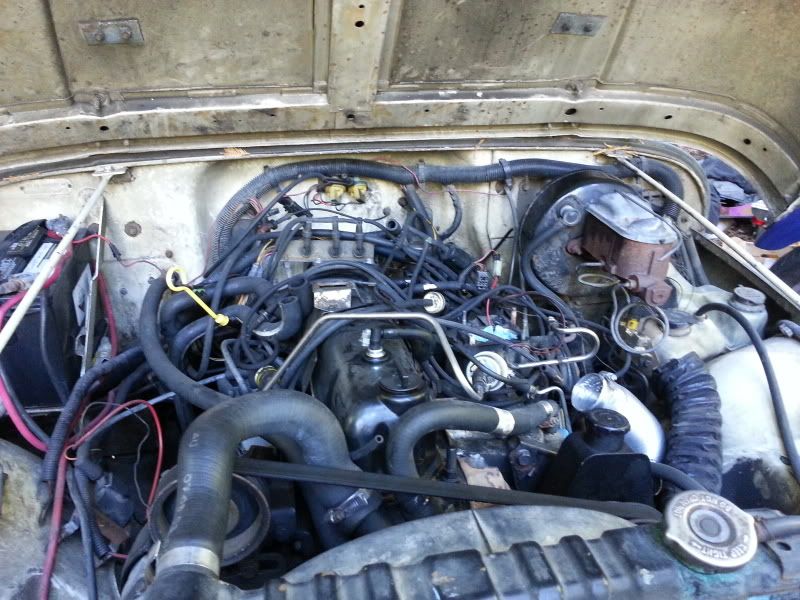 Here I go