So I got my Wrangler only about a month ago and there were a few engine problems that had priority in taking care of. Now that the Jeep is working great I have the issue of a not working/not hooked up set of dash lights.
I thought that it would be easy to figure out because I have a few wires hanging down under the steering wheel and I would just have to figure out which one was disconnected but after further inspection, none of them fit into each other or anywhere I can see.
If any 1991 YJ owner knows about these wires and what they might be for please let me know, I'm stumped, especially on the following first photograph, it is a large wired group and I dont know what it's for... It may possibly need a harness that is missing for it to fit to others but if anyone knows please help.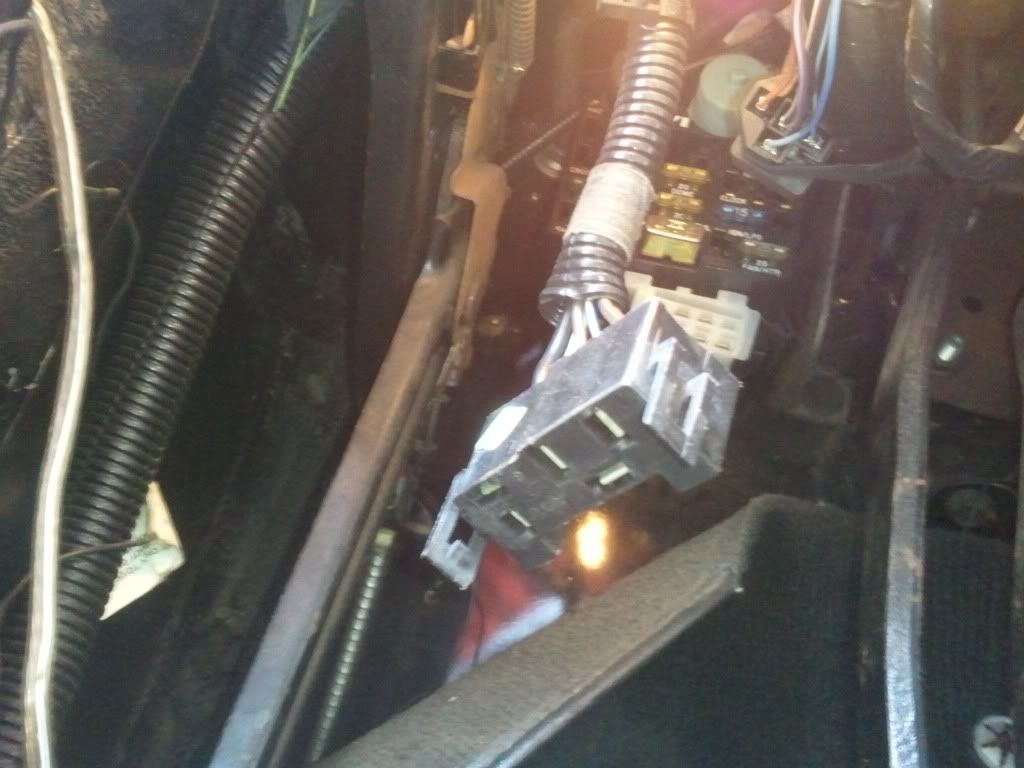 and these are also disconnected...
http://i1206.photobucket.com/albums/...0-11123942.jpg