From the first hand accounts I heard.. He was on a hill that he should have been able to make it up but it was pushing the limits of his set up. 36's I believe. Stock everything. He got sideways on the hill and the jeep settled for a second. Then slowly went over a single time and stopped on the passenger side. So driver side hit, then top, then came to rest on passenger side.
Note how the stock bar folded and creased. This bar was designed to support the wind forces of the window, NOT to protect you in a flop. Look how it's bent down at the sport bar and pulled away. That crease would hurt or kill a passenger who had a shoulder harness on, you can't get away if the belt locks. No passenger was here luckily. Notice how its right where a head would be.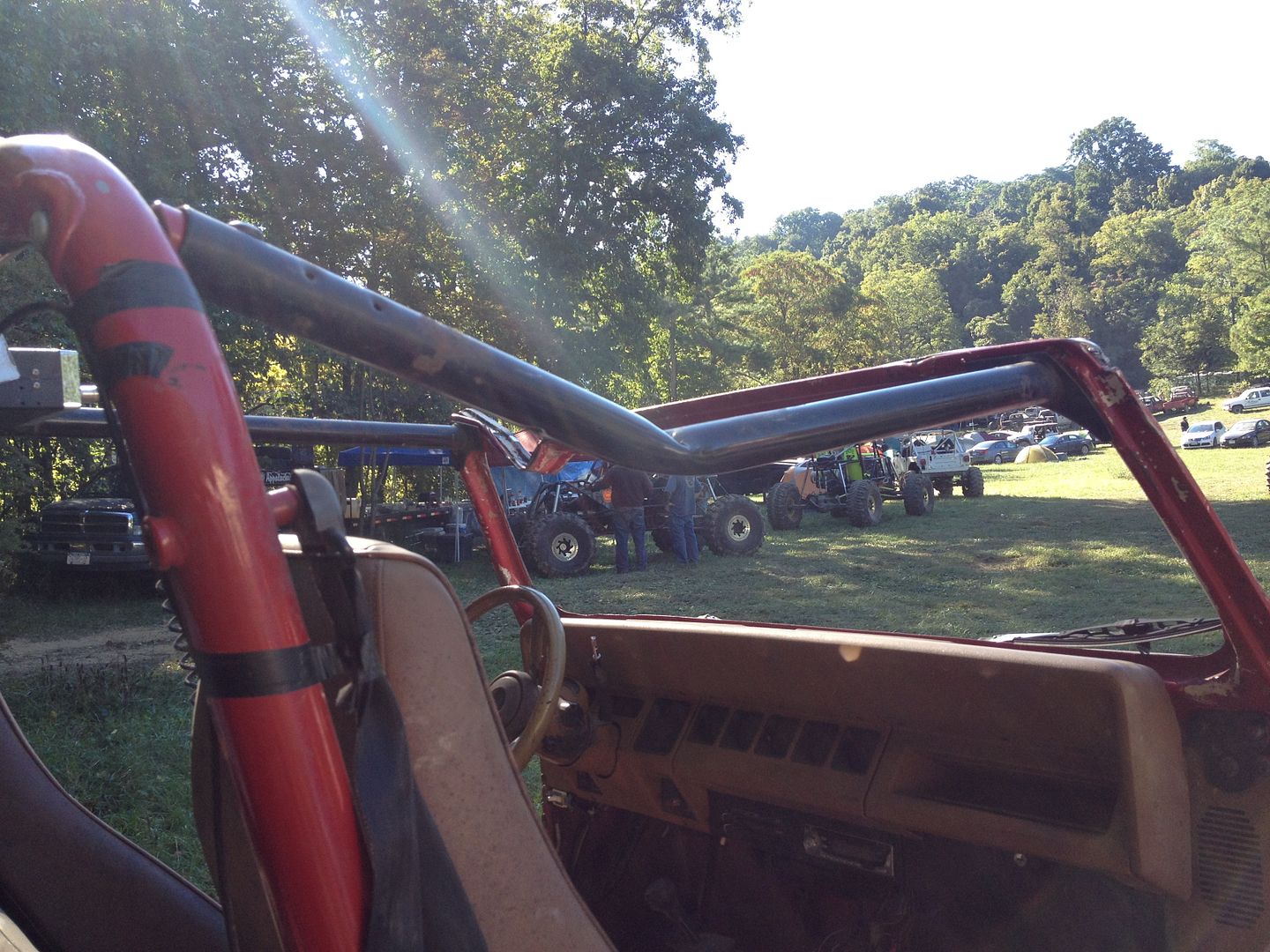 The area bent down in this low speed flop was down to the steering wheel. It was pried back up. A large chunk of his face was still on there after they pulled him out. That metal is just enough to hold glass in. It's not protective in any way.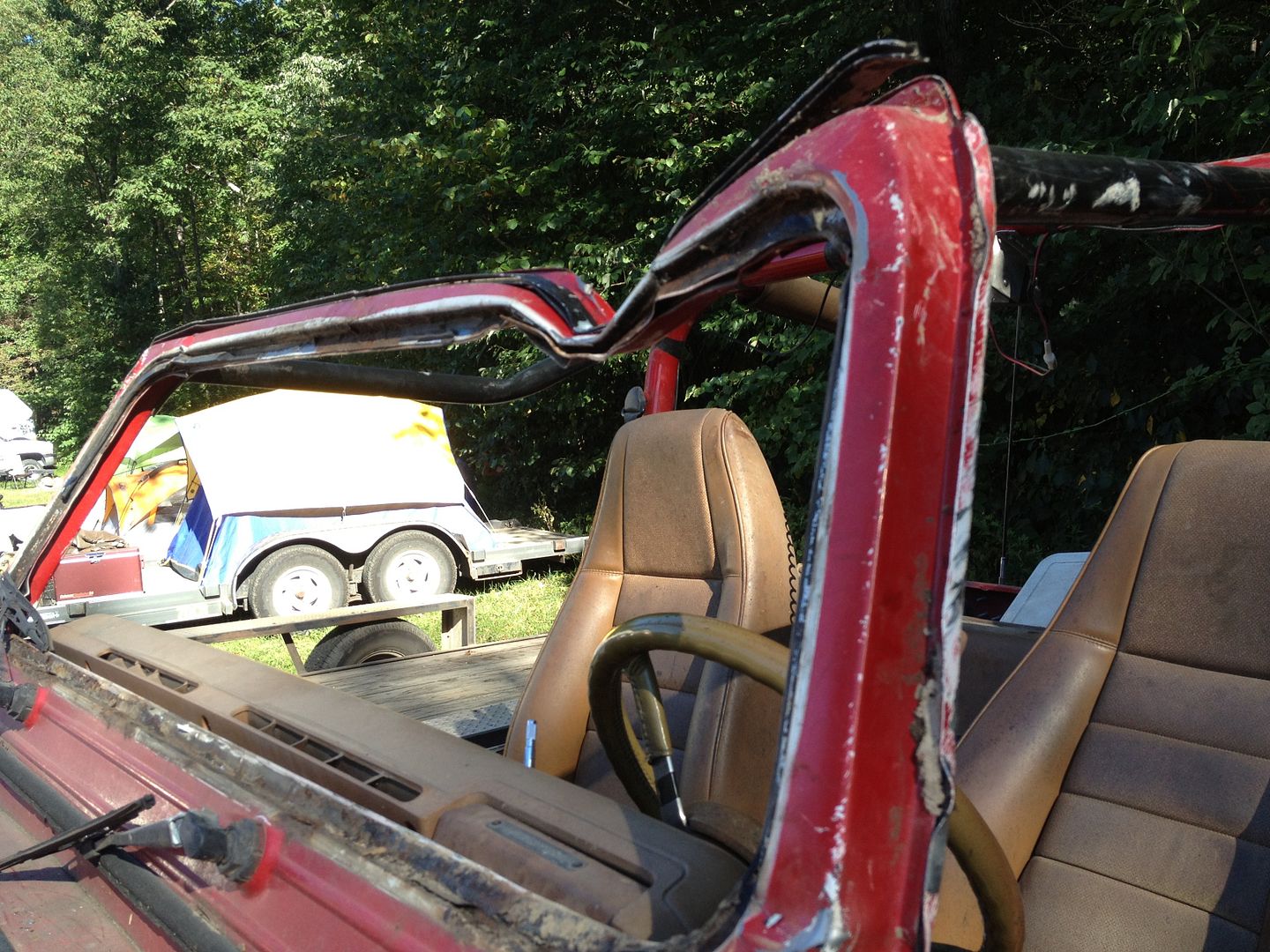 Remember the area sticking down on the window frame was crushed to the wheel. You couldn't fit a finger between the wheel and frame. That's how twisted it was. The metal is so weak it was pried back up to get him out. The driver side window support was folded down much more also. Note the lap belt, no shoulder belt.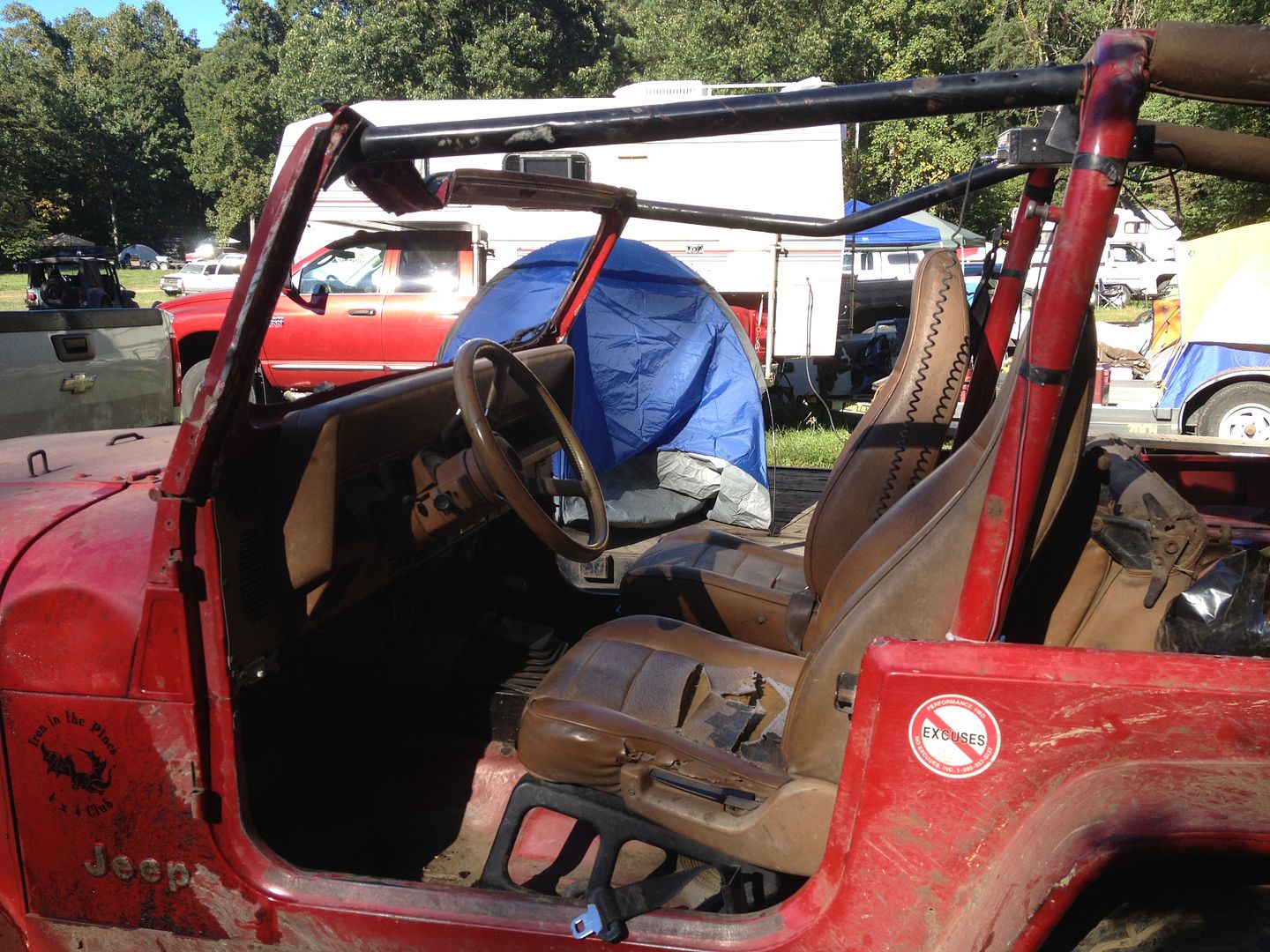 Low speed, non violent roll. Could happen to anyone. No matter how confident or safe you think you are. False sense of security because a little metal window frame. Sometimes when accidents happen there are injuries that are not preventable, they are just unlucky bad accidents. He could have walked away laughing with a cage.
He is alive. Broken collar bone because a rock came in the window. His face was ripped by the window frame and he had a flap that fell down exposing his skull. He didn't know he rolled. I don't have an update since I left VA on Sunday.
Put a damn roll cage in.