Newer Computer PCM pin-out diagram HERE!
---
I had a hard time tracking down this info. Since I was finally able to find it, I an sharing here so other searches will be able to access it.
This is the pin-out for the PCM, ECM, computer, brain, or whatever you like to call it for a 2000 Jeep XJ. I believe this applies to '96-'06 vehicles. If I'm wrong, please post corrections.
Yeah, I know this is the YJ forum, but there are many folks using the cherokees as donors these days. And I'm betting the '96 and up YJ is very close to this schematic.
This is the unit with three plugs going into it like this: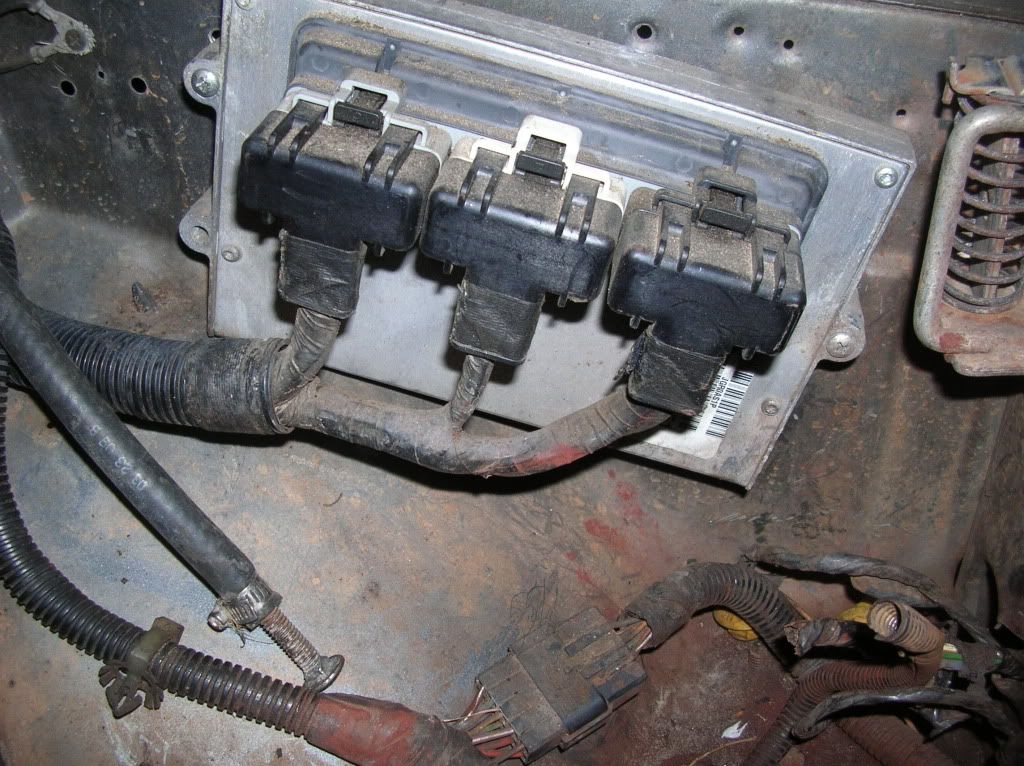 Here are the three plug's pin-outs:
Number 1:




Number 2:




Number 3:

UPDATE: Pin 17 on the gray connector contains a black/pink wire. This is the Check engine light wire to be used in the dash for retrieving codes. Use this wire as a ground (I used a LED)

---
Boycott shampoo! Demand the REAL poo!
White Jeep Club #119
☼lllllll☼