here is what i started with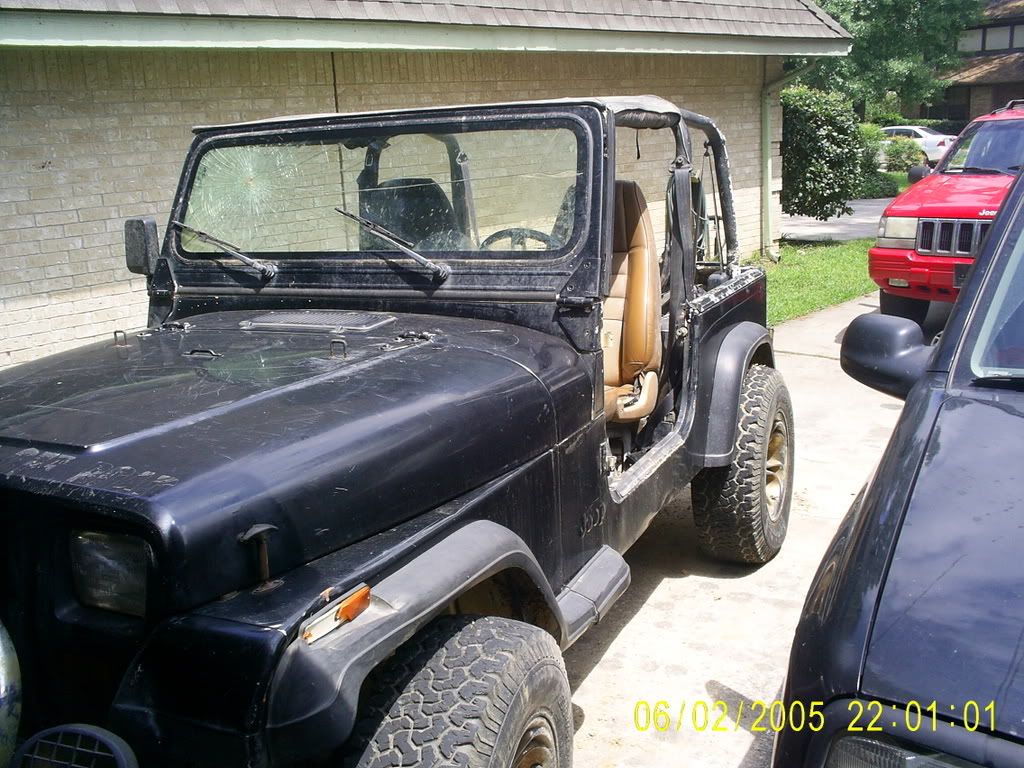 Here it is with body removed
I decided to build a trail rig instead of putting more money into my red J33P. I really like how the red one looks handles on/off road. So i decided to just build a true trail rig in my spare time and as money allows.
Here are my ideas for the build.
1. 350 SB
2. trubo 400 tranny
3. Atlas t-case
4. D-44 front and rear or D-60 depending on which i find a
better deal on when time comes.
5. OX Locker front and rear
6. Gears not sure what ratio i'll need yet
7. Tire size somewhere around 35-37"
8. Full Tube body
I plan on this taking about 12-18 months to get done and i will need lots of help in the info area so please be patient with me if i dont understand your answers the first time. I will be building this all in my own garage unless i am taking it to someones place to get help with tube bending or welding. I have never built a rockcrawler before so i am looking forward to this problems and all. I will post pics of the entire build and any and all advice is welcome as i know i will need all the advice i can get.