Hello, i've been studying my Chiltons wiring diagram for the past few days and i am just plain stuck.
nearly 3 years ago my dad and i started a project on my highschool vehicle(87' 4.2 YJ)
Well long story short is that we yanked the motor to fix some leaks, got it in and halfway together, then lost interest. Plus we didnt label bolts/wires so the entire project was made more horrific then it should have been.(lesson learned)
Last week i got motivated and now today its just a little bit away from running again. I tried to start it and got nothing. The starter won't even crank. So i look around and find two green wires meant for the solenoid. One more try and it the starter solenoid made a pretty awful sound. No cranking though.(kind of like the annoying buzzing from the seatbelt sensor, but a little louder and a little worse.
I started digging through the mess of vacuum lines and found these two wires. Which i cannot locate on the wiring diagram: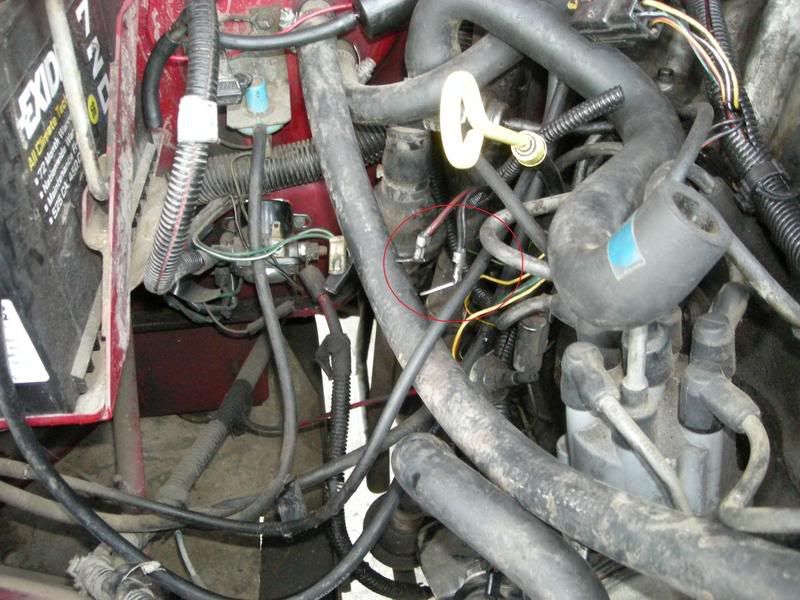 Its a black wire and a red wire with hoops as if they are meant for a bolt, but i can't find anything they go to, Aside from putting the black wire on the block.
Everything else is hooked up and i can't help but think that these wires are the reason it won't crank.