So I'm going to start a build thread. It's going to be a slow process, but I'll document as much as I can here.
Here's the lucky subject:
95 Wrangler
2.5/AX5/NP231
Soft top, hard top, half doors, full doors all came with it
Stock except for aftermarket 15" wheels, 235/70/15 tires and rear tube bumper
Price: free.99
That's right. Got her for free. My girlfriends dad had it for a few years until the brake line rusted through(or so he said but I haven't found it yet) so he said I could have it and do as I wanted with it. Here's how it looked when I picked it up: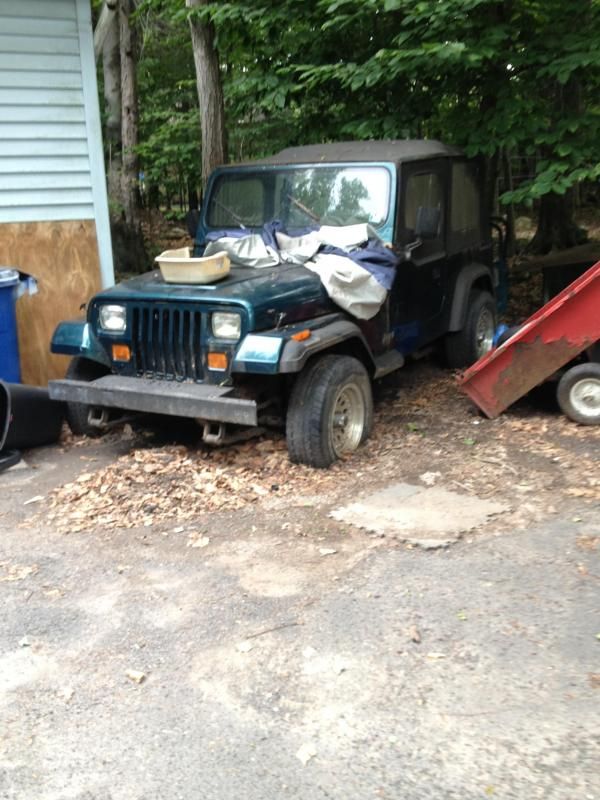 So I cleaned it up and got all the spiders out of it and here's how it turned out: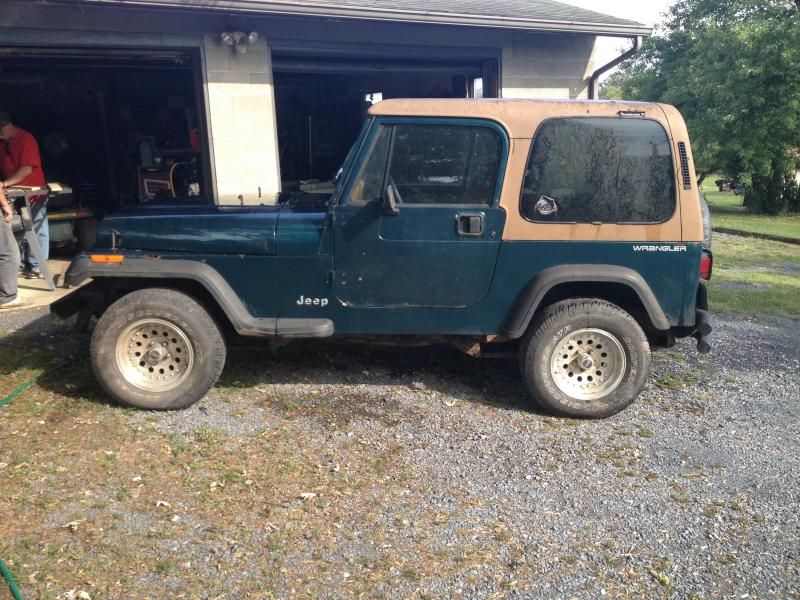 So I got to looking around and it needs a few things which I will be putting pictures of on here. Started to work on getting the tub off and here's the body mount bolts: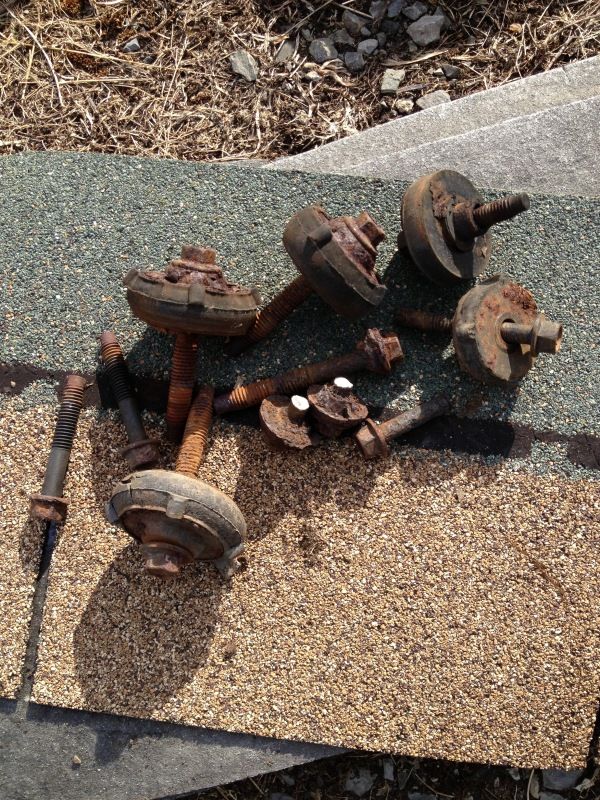 As I figured, 3 snapped. Two look really good still though. Those were the ones right in front of the tank. Gotta work some more on getting the tub off and then it's time to start fixing the frame. Pictures of the frame to come soon. Hopefully I'll have more to post tomorrow.