here is one of the mods i plan to do this summer.
a few other mods i am planning for this YJ this year are:
318 FI and tranny out of my old 94 grand cherokee (still in the grand,i need to pull it soon)
D300 (stock gears for now, sitting on the shelf waiting to go in)
HP30 with 4.56 out of an xj
8.8 with 4.56 and a locker (both axles are in the basement just waiting to go in)
35" Baja Claw Radials (sitting behind the shed)
DOM Radius arm setup in the front with 6.5" or 8" coil springs
SOA in the rear
i have a lot of work to do on this thing, i hate the way leafs ride on the road and the 4 banger just wont get it coming up the mountain on my way home from work.
just a few more random pics, lemme know what yall think of this beater.
soft top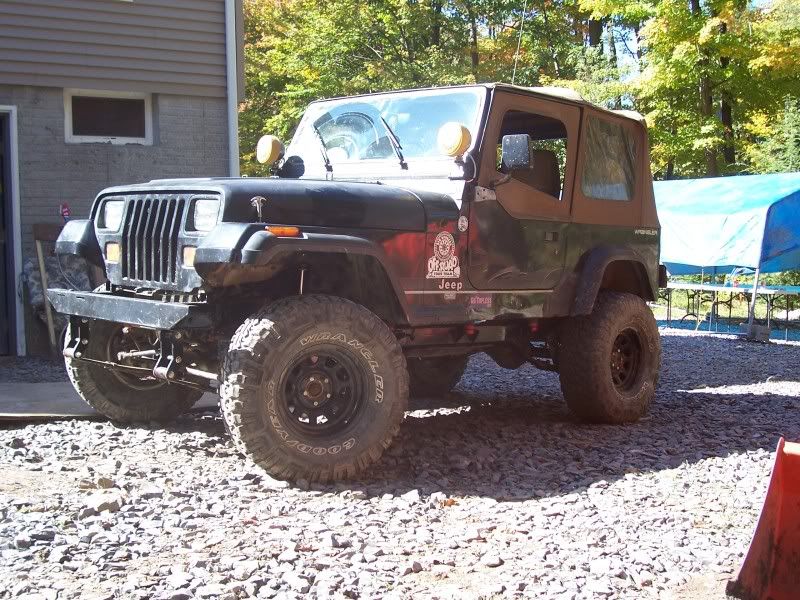 hard top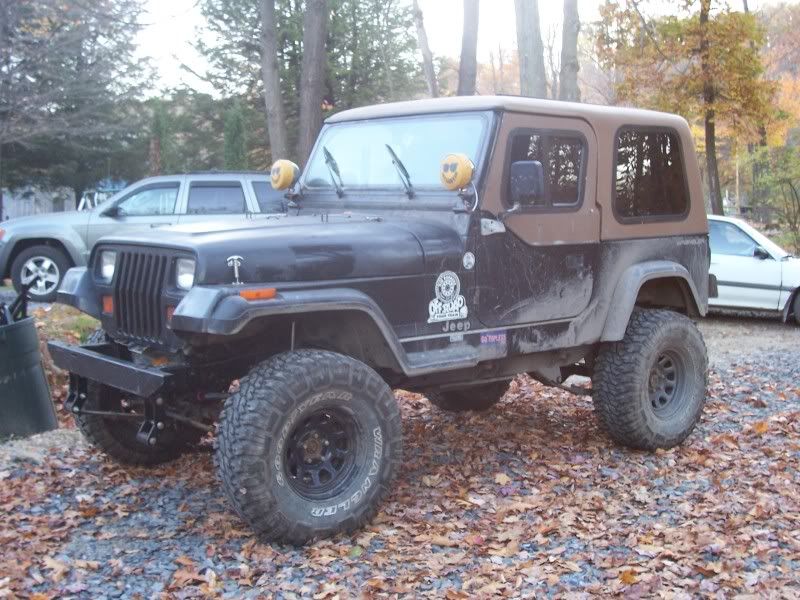 previous owner did great maintenance on this thing let me tell you....
stupid mouse ate my soft top this winter.......little bastard!!