Yesterday I went looking for these lights, and I could only find the passenger side. But I did find a kit at Kragen for about $60. Both lamps are in there, plus a bunch of wire and a cheapo license plate bracket for mounting on a trailer. The wire at least I can use elsewhere. The package looks like this, and I took a closeup of the part number.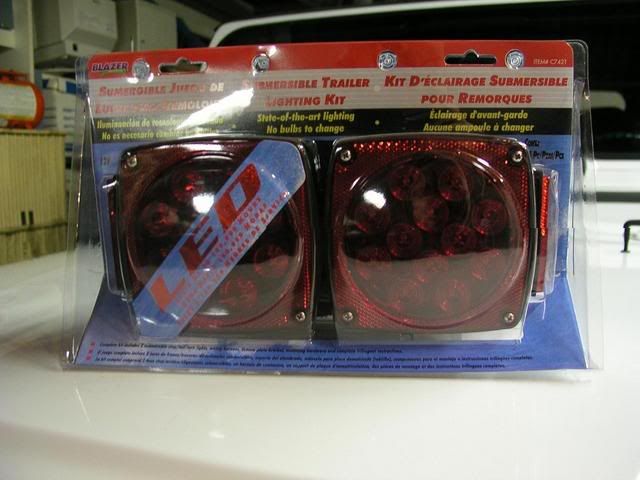 I wired it up and cut it just like Cobra Jeep did, except I pulled some wire into the lamp and used the crimp connectors that they provided. Then I used RTV to hold them in place. Of course then I had to get the Stant EL-12 flasher afterwards. Man they work good. I especially like the License plate light.
---
.
White '94 YJ 2.5L 5 speed, 35" BFGs KM2's, 5" lift, Mark VII 2 speed fan, Milemarker PE8000, Front Aussie Locker, Power steering conversion, '98 Cavalier seats, MORE Boomerangs in front, 136 amp ZJ alternator, JB conversions SYE, Tom Woods custom drive shaft, 8.8 with ARB, 4.88 gear ratio, Teralow
My Jeep
Member:The Wrecking Crew
Ham license:
KB6(tooeasytosearch)
Everyone is Welcome
www.rubiconramblers.com
Quote:
Originally Posted by Major Sanderson
You have no respect for excessive authority or obsolete traditions. You're dangerous and depraved, and you ought to be taken outside and shot!
Quote:
Originally Posted by Beefstew
I may have proven that I am in fact an idiot, by all of your standards...
Quote:
Mr.B's post gets you as close to Buddha as you can get on JF...