2 bolts gave me some trouble so I had to drill out the centers and chisle off the heads, a very easy job. I was then able to go under the jeep and turn out the remainder with visegrips. No thread damage
[IMG]
[/IMG]
I then removed the loose rust and POR15 it, then covered that with rustolium balck
[IMG]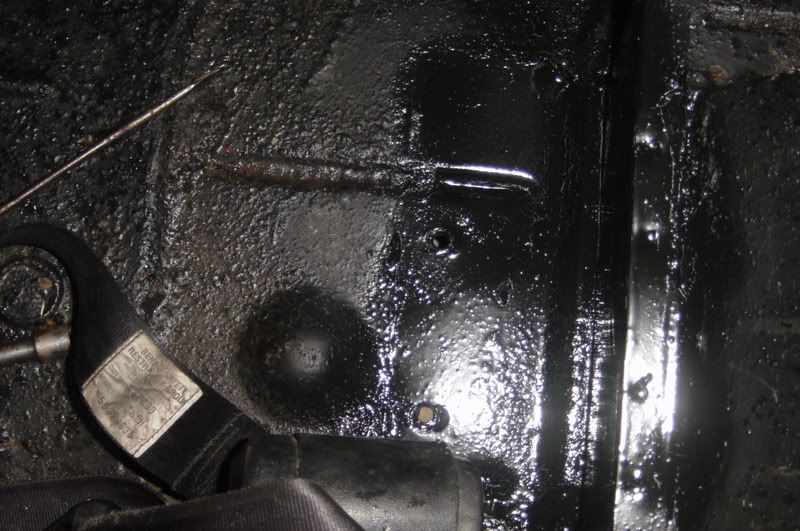 [/IMG]
Heres the old one out and the new one waiting to go in
[IMG]
[/IMG]
Heres the Jeep without the roll bar
[IMG]
[/IMG]
[IMG]
[/IMG]
The easiest way to remove the top if you have a garage and no one to help you. 4 tie down straps and 2 hooks in the rafters. Pull up on the straps and drive away
[IMG]
[/IMG]
[IMG]
[/IMG]
The rain started
[IMG]
[/IMG]
The jeep is now in the garage with no top or roll bar.
The POR is drying so I may finish tonight or tomorrow.
Now I have to deceide if i want the hard top back on or convert to the soft top.
Im leaning towards the soft, ony a few days till it gets warm, Right???