I've been busy this weekend. I had a leaking lower radiator hose so I started draining the coolant and realized that the PO must have used water in the radiator and put coolant in the reservoir and hoped they would mix. Well...they didn't. About 90% of the stuff coming out of the radiator and hoses was brown water. I decided to pull the water pump and thermostat also with hopes of replacing a bunch of old parts would make all of my cooling issues and wacky gauges go away. The only thing I didn't change was the fan clutch because none of the shops in town have one. I ordered one from Rock Auto and will install that when it arrives.
Here are some before and during pics. I'm not done yet because I had to come in to work and sit here for a few hours (hence why I'm posting).
Old and new water pumps. No idea why the PO painted the entire engine and components red...
Needed a little cleaning!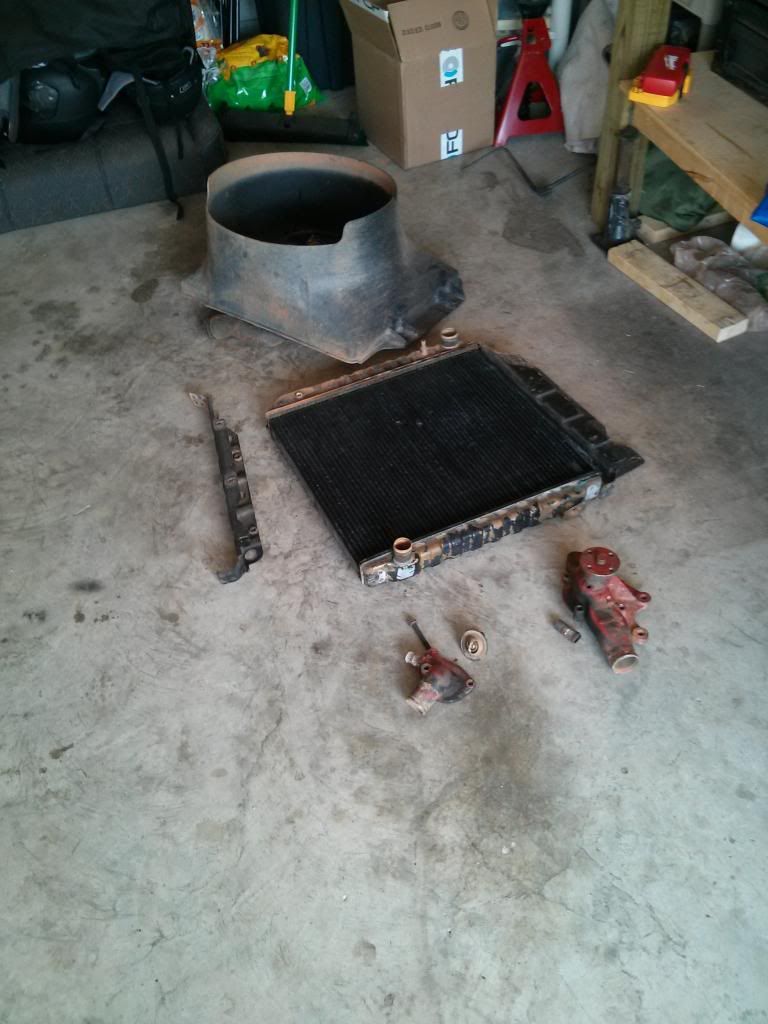 Spent about 2 hours trying to get a 3/8" hose adapter that works with a 3/4" hose. Apparently they don't exist at Home Depot so I made one with about 4 different adapters, teflon tape, and form-a-gasket. Pics of that later... Oh, and no I couldn't use the one off the old water pump, it was a 3/4" inlet and wasn't threaded.
Water Pump (and pulley/fan) and Thermostat housing put back on and form-a-gasket drying (along with the paper gaskets).
Also working on tie rod ends with new sleeves this weekend! Old vs the new Moog ones. I was hoping the Moog would be thicker like they were for the WJ, but they will still be better than 24 year old ones!
More to come...